Lead Me On: Dodging Dogma
Like Moses, I must resist the temptation to add my own requirements to God's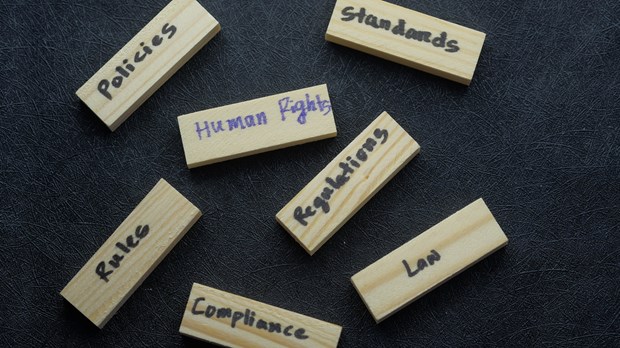 Over a holiday dinner once, I heard one family member tell another that drinking wine was forbidden by Jesus.
"Forbidden?" the first person asked.
Here we go, I thought.
"Forbidden," the second person said.
"Wasn't Jesus' first miracle turning water into wine?" the first asked.
"Oh yes," said the second person. "But it was weak wine and anyway they drank it because back then the water was so bad."
"Interesting," said the first. "But let me get this straight—just to be clear—Jesus didn't turn that water into better water."
Like it or not, Christians are in this thing together (1 Peter 2:9-10), but that togetherness can get thorny when differentiating between truthful doctrine and personal dogmas.
Dogma is not supposed to be a bad word. Most simply, according to theologian Charles Cardinal Journet, dogma is doctrine. However, today's Wiktionary refers to dogmatic phrases like arrogant and based on presumption rather than analysis.
Wiktionary aside, back in the day, the apostles knew dogma when they saw it. For instance, dogmatic people were harping at Apostle Paul about circumcision and he ripped into them, saying, "I just wish that those troublemakers who want to mutilate you by circumcision would mutilate themselves" (Galatians 5:12).
Perhaps we should think of dogma as doctrine plus a little something extra called what-God-did-not-add. Which, FYI, God does not like.
Just ask Moses.
Moses had led the Israelites out of Egypt, and after a lot of ups and downs on the way to the promised land, the Israelites were complaining again—this time because the community had no water (Numbers 20:2). So God told Moses to "Speak to the rock over there, and it will pour out its water…to satisfy the whole community" (Numbers 20:8).
Moses gathered the assembly and said, "Listen, you rebels! Must we bring you water from this rock?" Then he raised his arm and hit the rock with his staff two times, and water gushed out (Numbers 20:10-11).
Wait. Hitting? No hitting. God did not mention hitting. Using a staff was so Exodus 17:6, Moses! A new day brings new enlightenments, pal. And P.S. self-important much? Must we bring water from the rock?
If Charles Spurgeon was correct in saying, "Discernment is not knowing the difference between right and wrong. It is knowing the difference between right and almost right," then we can imagine Moses was about to have a bad day.