What the Church Needs to Know about Immigration
An Interview with Jenny Yang, Vice President of Advocacy and Policy for World Relief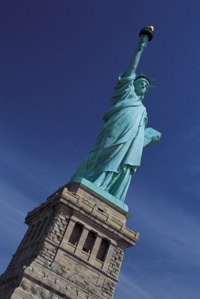 Immigration was one of the hot-button issues of the last presidential election, and it continues to be a divisive issue in the halls of Washington DC today. Unfortunately, far too many Christians and evangelical churches are uneducated on this important issue or taking their "facts" from opinionated and unresearched political and media sources that do not have a holistic Christian worldview.
There is no doubt about it, immigration is a source of tension for all of us. Thankfully, World Relief has made it their mission to "empower the local Church to serve the most vulnerable" and that includes standing for displaced refugees and immigrants.
What are some misperceptions about immigration that the church needs to understand?
There are a few things a lot of churches should know about refugees and immigrants. A lot of them actually come into this country having left everything behind, especially refugees who are fleeing persecution because of war and conflict, or they're being targeted because of their faith. Literally, they step off a plane in the United States and all they have in their possession are two bags of clothes or a bag of clothes and some pots and pans. When they come here, they just need help in understanding how to manage day-to-day, transition into their new entry-level jobs, and how to get from one place to another. A lot of them need our help learning English and assistance with child care.
Since many of them have gone through really traumatic experiences overseas, they are looking for friendship and partnership, and support for their families. There's a lot of need for them to navigate some of the legal processes and be aware of the services that are available to them. Imagine if you went to a foreign country and you don't know the language. Think of the basic things you would want help with from a local person, and those are exactly the things that refugees and immigrants really need. So like the rest of us, they are looking for help with basic needs and a friend. They don't need a lot.
Concerning undocumented immigrants, it's really hard for them to get right with the law and integrate fully because they don't have legal status. In the end, the church has to stand in the gap to speak up for better policies and laws that are actually affecting refugees and immigrants. When we have millions of people in our country who are undocumented, it's our responsibility to speak up and call for immigration reform that will change the immigration laws so immigrants can have an opportunity to get right with the law and earn the right to stay in this country.