Discover Your God-Given Calling
Find your passion and put it into action.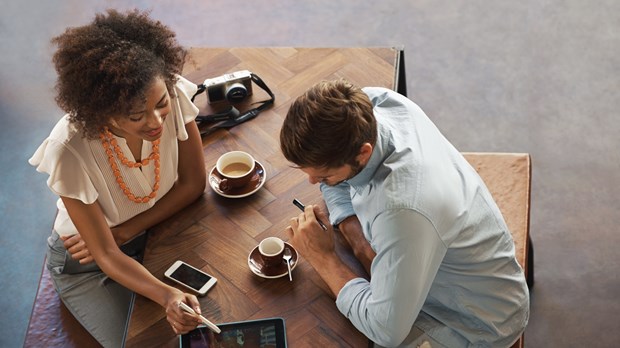 More often than not, you will find Yolanda staying past hours at the all girls' school where she works as a counselor. For Yolanda, her work is not just a job, it's her calling. She is passionate about counseling adolescent girls. Sure, she has a few bad days now and then, but usually she can't wait to get to work. Yolanda unlocked the key to her calling, passion. Knowing your passion is the key to discovering your calling.
As a therapist and women's ministry leader, I'm often asked, "How do I know what my calling is?" Answering this profound and life-altering question sets the trajectory of your life toward the adventure God has for you. It is my belief that once you know your passion, you will know your calling. For many of us, discovering passion can seem like a daunting task, but there are questions you can answer that will help with your quest. Grab a cup of java, dust off your journal, and begin to unmask your calling by completing the following exercises.
Listen to Your Life
Our days are filled with busyness to the point where we don't take time to listen to our lives. Quieting yourself and answering the following questions will help you uncover your passion.
1. If money were not an issue, what would you do with your time?
2. What do you love to do? What do you hate to do?
3. What gives you energy? What drains the life out of you?
4. What do you want to change, shape, and leave better than you found it?
5. What segment of the population are you drawn to help?
6. What do you want to experience, witness, and learn?
Mission Statements
Writing a mission statement puts a framework to your passion. For example, my mission statement is this: To encourage, direct, and inspire people to reach their full potential. It's easy to understand and remember, helping me to say yes to opportunities that line up with my mission statement and no to those that do not.
Here are a few tips for writing your own mission statement:
• Keep it simple.
• Keep it general enough that you don't pigeonhole yourself.
• Remember, a mission statements is changeable, a living document.
Dream
Once you have discovered your passion and developed your mission statement, it's time to use your imagination, throw off convention, and dream. Everything you do in your external world begins in your internal world. Allow yourself to dream and dream big. Don't think of the how; just let the ideas flow, creating a list of the ways you can use your passion. Once you have several ideas, narrow your list to two or three. Submit the ideas to the Lord and wait on him for confirmation.
Passion into Action
Now that you have discovered your passion, written your mission statement, and developed ideas on what to do with your passion, it's time to devise a plan to make your dream reality by putting your passion into action. The first step in developing an action plan is to recognize the cages you put around yourself that hinder you from going after your passion and fulfilling the call of God on your life. Look at the list below and identify those cages that imprison you.
• Fear
• Insecurity
• Finances
• Responsibilities
• Past mistakes
• Perfectionism
If you identified with one or more of these cages, ask yourself the following question: Do you want to die without pursuing your God-given passion? I know I don't. I don't want to settle for anything other than the adventure God has for me.
I want to encourage you to break out of your cage and step into your God-given adventure by pursuing your passion. If you need help breaking out of your cage and into your calling, seek counseling from your pastor or a Christian counselor. Don't settle for anything less than the adventure God has for you. You will not regret it!
Julia Mateer is a writer, speaker, therapist, and director of women's small groups at Bayside Community Church. You can connect with Julia on her website.