My Facebook Mentoring Ministry
I found a way to reach out to young people who have drifted from the faith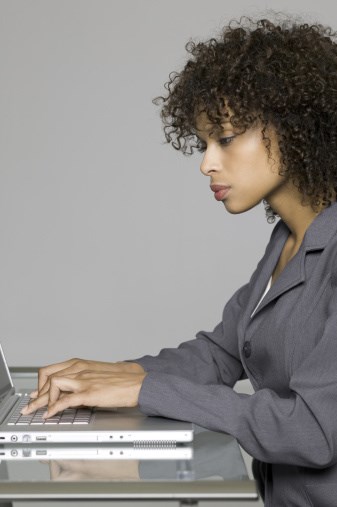 Robin (name changed) posted on Facebook one day: "I am bored out of my mind. Someone please talk to me!" I didn't know Robin that well. Her parents had been in a Bible study in our home when she was just a little girl. But that Bible study ended when Robin was about 10, and I hadn't had much contact with her since then. During her middle school and high school years, I saw her occasionally at church and said hi, but beyond that we had no relationship. However, I "friended" her on Facebook at the same time that I friended her mother, so I saw her frequent posts. Mostly, I ignored them because they were full of teenage angst that, frankly, annoyed me.
However, this cry of boredom and the plea for someone to talk to her grabbed my attention. Now in her late teens, Robin had quit coming to church and seemed to have thrown off all ties to her Christian faith. Her Facebook posts revealed what a secular life she was living, complete with all the chaos that brings. I felt compassion and empathy for her and wanted to connect. I was pretty sure that when she was asking for someone to talk to her, she didn't mean her mother's middle-aged friend. She was looking for a response from friends her own age. But when no one commented on her post over the next hour, I took a plunge.
"Hi, Robin. I'm sorry you're bored. Tell me what has been going on in your life." To my surprise she did. And she seemed genuinely pleased that I'd asked. That gave me the freedom to start responding now and then to her posts—never judgmentally, but always truthfully. I also looked for ways to let her know I cared, so when she posted that she'd lost her iPod, I responded that I had one I could give her. She was delighted, which further cemented me as a "safe" person to correspond with.
Within a month of our correspondence, Robin's best friend, who was also raised in our church, asked to be my Facebook friend. I knew her even less than I knew Robin, but I happily began responding to her posts too, and she is now one of the people I "talk" to most frequently on Facebook.
That led me to thinking about other girls who were raised in our church and who had walked away from Christ once they were out on their own. I looked up two more that I knew fairly well and asked them to be my Facebook friends. They both said yes, and I am often the most consistent person to respond to their posts.
Out of the four girls I chat with on Facebook, none are living the Christian life that I would want them to live. However, whenever I say anything about Christ, they respond positively. I'm convinced that I'm one of the few Christian voices they still hear. And my hope is that my simple comments will reawaken the truths they learned in their youth. But I'm very careful in what I say to them. Here are some ways I've approached it.