My Facebook Mentoring Ministry
I found a way to reach out to young people who have drifted from the faith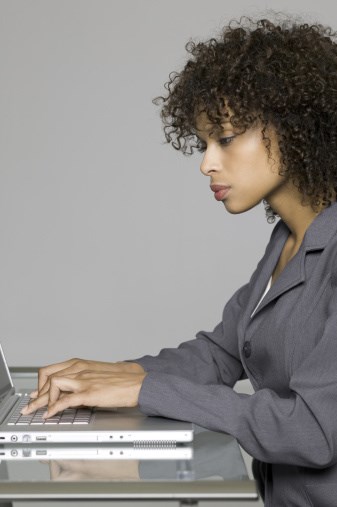 Robin (name changed) posted on Facebook one day: "I am bored out of my mind. Someone please talk to me!" I didn't know Robin that well. Her parents had been in a Bible study in our home when she was just a little girl. But that Bible study ended when Robin was about 10, and I hadn't had much contact with her since then. During her middle school and high school years, I saw her occasionally at church and said hi, but beyond that we had no relationship. However, I "friended" her on Facebook at the same time that I friended her mother, so I saw her frequent posts. Mostly, I ignored them because they were full of teenage angst that, frankly, annoyed me.
However, this cry of boredom and the plea for someone to talk to her grabbed my attention. Now in her late teens, Robin had quit coming to church and seemed to have thrown off all ties to her Christian faith. Her Facebook posts revealed what a secular life she was living, complete with all the chaos that brings. I felt compassion and empathy for her and wanted to connect. I was pretty sure that when she was asking for someone to talk to her, she didn't mean her mother's middle-aged friend. She was looking for a response from friends her own age. But when no one commented on her post over the next hour, I took a plunge.
"Hi, Robin. I'm sorry you're bored. Tell me what has been going on in your life." To my surprise she did. And she seemed genuinely pleased that I'd asked. That gave me the freedom to start responding now and then to her posts—never judgmentally, but always truthfully. I also looked for ways to let her know I cared, so when she posted that she'd lost her iPod, I responded that I had one I could give her. She was delighted, which further cemented me as a "safe" person to correspond with.
Within a month of our correspondence, Robin's best friend, who was also raised in our church, asked to be my Facebook friend. I knew her even less than I knew Robin, but I happily began responding to her posts too, and she is now one of the people I "talk" to most frequently on Facebook.
That led me to thinking about other girls who were raised in our church and who had walked away from Christ once they were out on their own. I looked up two more that I knew fairly well and asked them to be my Facebook friends. They both said yes, and I am often the most consistent person to respond to their posts.
Out of the four girls I chat with on Facebook, none are living the Christian life that I would want them to live. However, whenever I say anything about Christ, they respond positively. I'm convinced that I'm one of the few Christian voices they still hear. And my hope is that my simple comments will reawaken the truths they learned in their youth. But I'm very careful in what I say to them. Here are some ways I've approached it.
I Affirm Before I Instruct
Since all four of these girls were raised in our church and walked away, I knew they were wary of the Christian message. As a result, I was very careful in how I responded to each of them at first. I tried to affirm them and establish a relationship before I gave them any advice. That wasn't always easy to do. Much of what these girls posted shocked me and brought me sorrow. My inclination was to point out how wrong they were, but I refrained, working on the relationship first.
For example, when Robin posted anything that was morally neutral, I responded as positively as I could. When she said she was going to the zoo with her friend, I said, "What fun! It's a great day for it. Say hi to the monkeys for me." I did this a lot so that I earned some cred when she posted something I couldn't respond positively to. After a year of positive comments, I finally posted a warning when she said that she'd gotten engaged. I knew the guy was going to be a disaster from earlier posts, so while everyone else was saying, "Congrats," I said, "I wish I could be excited for you, but his Facebook persona scares me." She made no response to my comment, but later when she'd broken up with him because he was abusive, she seemed all the more eager to talk to me—and more willing to broach spiritual subjects.
I Try to Be Patient
I've been corresponding with these girls for almost four years now. Out of the four, only one has returned to church. And I know I'm not the only reason she has returned, but I have the joy of knowing that I at least helped make the church seem like a safe, attractive place when she was living in chaos.
I'm still waiting for the other three to return to faith. I see encouraging signs from two of them. Although they haven't returned to church, they are at least more positive toward Christian thoughts and comments. And they have even begun to "like" some of my more overt Christian statements on Facebook. So I continue to wait patiently for Christ to do in them what I cannot.
I Pray
One of the best things about "adopting" these girls on Facebook has been the reminder of things I can pray for them. I know intimate details about their daily lives because of their posts and am able to pray for specific things that concern me. I even let them know I am praying. When Robin broke up with her abusive boyfriend, I wrote in a private message, "I'm sorry that you had to go through this. I know it's something you will carry for a long time. But I'm praying that God will mend your broken heart and heal the places deep inside that are hurting. Let him fold you in his loving arms and give you hope."
So, my Facebook mentoring has been a rewarding ministry. God has guided me with his wisdom, gentleness, and truth to keep reaching out to some girls I never would have contact with otherwise. Perhaps he wants you to have a similar outreach. Ask him to place someone on your heart to connect with through a simple comment on Facebook now and then. It may have eternal impact.
JoHannah Reardon has been involved in church leadership for more than 30 years. She blogs at johannahreardon.com and is the author of seven fictional books and two devotional guides.