Team Building: Beyond the Basics
It's not just about finding warm bodies and putting them to work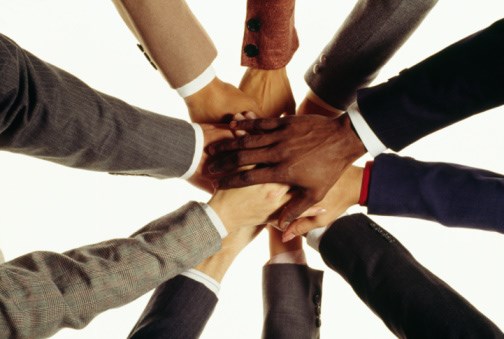 Recruiting, training, deploying, and supporting volunteers can occasionally feel like a full-time job. But as leaders, we all understand that without these volunteers, church as we know it would come to a screeching halt. For nearly 20 years, my husband (Christopher) and I have mobilized hundreds of men and women to serve on the various teams that we lead. I hope this overview of some things we've learned will serve both seasoned and beginning leaders.
Finding Recruits
Our role begins in much the same way that a college coach recruits athletes. Coaches understand their mandate—winning games—and choose individuals with a variety of skill sets; they don't just need five point guards! And ministry is slightly more complicated than outscoring your opponent.
Because the needs of a church are always changing, recruiting happens year-round. For the more prominent teams (worship), this typically means winnowing down many eager volunteers to the necessary few. The long-term healing and discipleship program Christopher and I run has a worship, teaching, prayer, and small-group component. We minister to individuals in the church who would identify themselves as struggling to connect well with others and/or God. Leading in this setting requires a more intense commitment and we usually have to pursue candidates.
Much as a basketball recruiter will sit and watch a potential player, we have learned to pay attention to the people around us. Julie first appeared on my screen when I was leading a breakout group at our women's retreat. I made an effort to sit with her during one of the meals and then continued to follow her trajectory for the next few months. After she shared her story of sexual abuse with me, I felt there was enough trust to invite her to come through the program. I placed her in my small group so I could consistently sow into her. The following year, I invited her to be an assistant leader. She has been an indispensable team member—and a great friend—for seven consecutive years.
We recruit nearly all of our volunteers for this program from the pool of participants. At the halfway mark in the four-month session, I ask my small-group leaders for names of participants who demonstrate both aptitude and promise. When the program comes to an end, we have a follow-up conversation with each of these men and women, inquiring about their interest. Equally important is the reality that we are in constant "dialogue" with God, asking him for guidance and revelation. We have said no to certain folks who asked to be part of the team because we felt they were not yet ready to lead in this context.