Team Building: Beyond the Basics
It's not just about finding warm bodies and putting them to work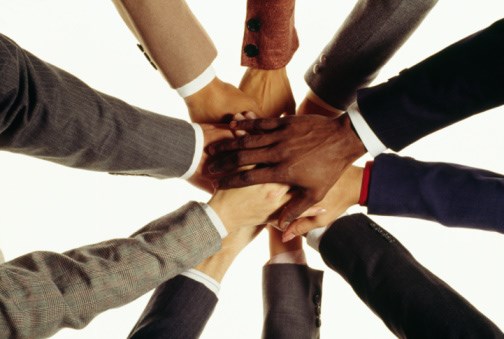 Recruiting, training, deploying, and supporting volunteers can occasionally feel like a full-time job. But as leaders, we all understand that without these volunteers, church as we know it would come to a screeching halt. For nearly 20 years, my husband (Christopher) and I have mobilized hundreds of men and women to serve on the various teams that we lead. I hope this overview of some things we've learned will serve both seasoned and beginning leaders.
Finding Recruits
Our role begins in much the same way that a college coach recruits athletes. Coaches understand their mandate—winning games—and choose individuals with a variety of skill sets; they don't just need five point guards! And ministry is slightly more complicated than outscoring your opponent.
Because the needs of a church are always changing, recruiting happens year-round. For the more prominent teams (worship), this typically means winnowing down many eager volunteers to the necessary few. The long-term healing and discipleship program Christopher and I run has a worship, teaching, prayer, and small-group component. We minister to individuals in the church who would identify themselves as struggling to connect well with others and/or God. Leading in this setting requires a more intense commitment and we usually have to pursue candidates.
Much as a basketball recruiter will sit and watch a potential player, we have learned to pay attention to the people around us. Julie first appeared on my screen when I was leading a breakout group at our women's retreat. I made an effort to sit with her during one of the meals and then continued to follow her trajectory for the next few months. After she shared her story of sexual abuse with me, I felt there was enough trust to invite her to come through the program. I placed her in my small group so I could consistently sow into her. The following year, I invited her to be an assistant leader. She has been an indispensable team member—and a great friend—for seven consecutive years.
We recruit nearly all of our volunteers for this program from the pool of participants. At the halfway mark in the four-month session, I ask my small-group leaders for names of participants who demonstrate both aptitude and promise. When the program comes to an end, we have a follow-up conversation with each of these men and women, inquiring about their interest. Equally important is the reality that we are in constant "dialogue" with God, asking him for guidance and revelation. We have said no to certain folks who asked to be part of the team because we felt they were not yet ready to lead in this context.
Discerning Character in Potential Leaders
Over the years, we have developed a specific, though flexible, set of criteria for potential leaders. Because both the healing/discipleship program and the worship team are high-profile and high-stakes ministries, maturity and integrity top our list. Obviously, discerning this is no simple task. When choosing elders, some churches will interview the candidate's spouse, children, and neighbors in order to discover if the person who shows up on Sunday morning is the same person on Friday night. Church folks know how to present well, so my husband and I try to spend time with potential team members in a variety of settings prior to extending an invitation. That woman in the back row with a good (not great) voice who worships with abandon each week might be a better candidate for the worship team than the conservatory grad who spends the worship set texting.
Though it may seem surprising, our next character requirement is sobriety. Costly mistakes have taught us not to take anything for granted in terms of our team members' understanding of what is and isn't acceptable behavior. We have a contract clearly stating their commitment to relational, sexual, and chemical sobriety. In case you were wondering, yes, this is unusual and yes, it's a challenging conversation to have with new team members. We feel that we have no integrity to either lead the church in worship or call participants into wholeness if our team members are acting out. Specificity gives members a clear sense of what's expected of them and what will happen if they lose their sobriety while in the role (which I will cover in a future article).
The fourth criterion—availability—requires a sit-down conversation. As with athletes, it's often the case that the most gifted candidates are being recruited by multiple ministries. We want to help potential team members choose wisely and not overextend themselves. Asking questions such as "When do you feel most or least engaged?" and "How much time do you currently spend doing church activities?" helps them to clarify where they might be best deployed. With this as a priority, we have actively dissuaded some individuals from being part of our team because we felt they were already maxed-out or would fit better elsewhere. We also write out a detailed schedule so they know how much time will be required of them and whether they can pull it off. For worship team, we use a schedule rotation so that people are not overcommitted.
Diversity, our final criterion, is both dear to our hearts and unequivocally the most difficult to achieve. We aim for diversity of age, race, socio-economics, and gender. When a visitor first walks in the door to our church or ministry, we want them to be able to find someone like them on the leadership team. In order to have a diverse team, we have to press ourselves beyond the comfort zone of our own culture. This can mean everything from intentionally including songs in the worship set reflecting non-white-rock styles to inviting guest speakers who bring a different perspective to the table.
Dorothy Littell Greco spends her days writing, making photographs, pastoring, and trying to keep her three teenage sons adequately fed. She and her family live surrounded by apple orchards, just outside of Boston, MA. You can find more of her words and images at www.dorothygreco.com.