We Need a Better Response to Mental Illness
We can either bless or curse people who need us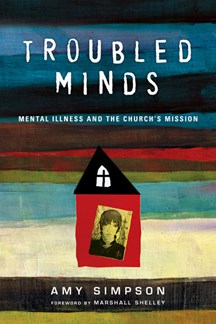 For some Christians, every problem—and every solution—is spiritual. In this environment, mental illness is obvious evidence of a lack of faith. Medical and psychiatric interventions are suspect, while more prayer and more faith are the prescriptions of choice. While nothing is wrong with more prayer or more faith—mental illness or not—there is not a lot of wisdom in treating illness exclusively with spiritual discipline.
Again, mental illness is called out for special treatment among maladies. A former pastor who now works as a therapist made this point: "I don't hear anybody casting out demons for a heart ailment instead of having bypass surgery. Seldom do you have a pastor saying, 'Well, I can cure that bypass issue with prayer.' With a mental health issue, suddenly we think we can cure that, we can pray that out of a person."
Another pastor and former social worker told me,
Someone asked me the other day, "Do you believe that a person can be healed of mental illness?" I said that's a really hard question. I believe that they can receive healing. I've seen people get better through work and therapy and healing and prayer. I believe God can heal anything. But I don't know exactly how that all works. Can he heal a bad back? Yes, but he might use medicine to heal or to help a person live a better life without all the pain.
Spiritual growth and discipline certainly play a role in healing mental illness and other ailments. One father of a son with bipolar disorder told me,
The heart and soul and mind, they're all integrated. But it's a medical problem, so it's a very difficult thing for a lot of people to understand. It's in the context of interpersonal dynamics that it looks like a spiritual problem. It looks like you could just pray for that person to spend more time in the Word or just pull himself up by the bootstraps and he'll be fine, but that's like telling a diabetic that you'll pray for them when what they really need is insulin.
Another friend struggled with depression when her thyroid stopped functioning properly. Her Christian counselor recognized that she probably had a physiological root to her depression and advised her to see her doctor. Sure enough, she needed medical intervention for her thyroid, and after a long process of working with a doctor, her mood leveled out as her body got what it needed. She's grateful that the counselor sent her to the right place, and she added, "Heaven forbid she would have said, 'Pray harder; you're too weak spiritually; there's some kind of sin in your life that's making this happen.'"