Missional Budgeting
Does your ministry budget reflect God's kingdom or church enterprise?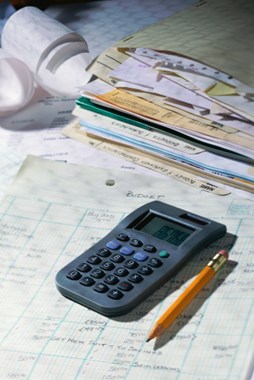 I remember creating my children's ministry budget for the year. This is what it looked like:
• VBS (a program inside the building): $6000
• Sunday morning celebration (a program inside the building): $10,000
• Team building and training (for the people who volunteered inside the building): $1000
• Conference and further education (so I could get better at planning all my "inside the building" programs): $1000
• Mentoring/meetings (aka lunches out on the church): $500
• Outreach (which was really all about getting the community to come to the building): $500
It was a hard reality to see that most of the money given by faithful tithers was feeding ourselves and not really doing much outside our walls. I was only doing what I was taught in Bible college. Church ministry was my life, so I budgeted based on what I had been taught should be my priorities. To me, ministry was all about how many people we had on a Sunday morning and coming up with creative ways to get them out of bed and into our pews. I slowly started to become frustrated and wondered if I was missing something. Was this really what ministry was all about? filling pews?
I saw the way I was spending the church's money and couldn't help but feel a stirring dissatisfaction within. Since, I have adopted a more missional/kingdom mindset which has flipped my world upside down—including the way I look at budgets and finances. It started with a challenge to how I personally budgeted. I noticed my personal budget looked no different from my church ministry budget; most of my money was spent on…me.
I started budgeting based on what I would give (beyond my tithe). How could I bless others first? What contributions could I make to my community if I stopped buying a Starbucks every day? What if I stopped going out for lunch and invited people over to my house to share a meal instead? Where could the money be better allocated to bless others rather than feed myself…literally? This wasn't as easy as it sounds. It's amazing how as soon as you make a commitment to deny yourself a five-dollar coffee, that's all you want! It helped when I started brewing Starbucks coffee at home and got myself a travel mug. I started to enjoy having people in my home for dinner more than going out. Somehow we experienced a deep fellowship around my scratched-up old table. I call it "communion." I never experienced this during dinners out at restaurants.
Then I started to attend this crazy church that I still attend. As a staff, they were dedicated to flipping their church budget. They started pushing to move from 80 percent dedicated to what happens inside the building and 20 percent for missions and outreach, to 80 percent of the budget flowing out to mission and only 20 percent to internal church programs. Wow. My mind was blown. For two years, they have succeeded in actually turning their budget around to a ratio of 70 percent mission, 30 percent internal. I have been moved by their dedication and focus to be kingdom minded, specifically in terms of finances and budget.