6 Ways to Make Sabbath Realistic for Ministry Leaders
Yes, you really can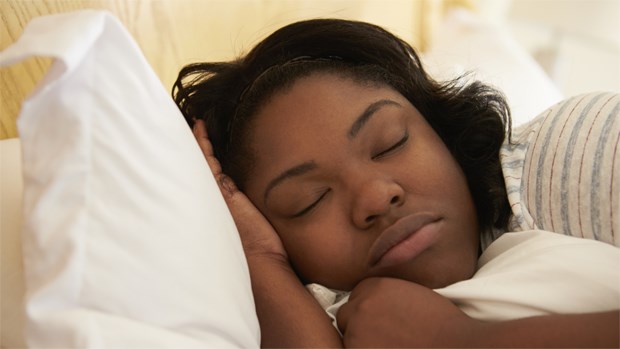 6 Ways to Make Sabbath Realistic for Ministry Leaders
Finding the middle spot in the dim room between round tables draped in white, I push high heels into the carpet under a ceiling of twinkle lights and speak to women seated around china tea cups and glass plates of cookies. They've asked me to tell them about the Sabbath Society.
I share about my weekly email sent to a group of nearly 300 Sabbath-keepers who observe rest as a routine instead of something that suits convenience. How disciplines are easier in the embrace of community—dieting, Bible reading, exercise—when accomplished with accountability.
The weekly encouragement is proving life changing for many, transformational for relationships and physically healing in some instances.
My eyes shift to the pastor's wife leaning over her empty cup balanced between both hands, mouth slightly open. A handful of volunteers sit nearby. Pausing, I know what their blank stares are saying. I've heard the question echo among ministry leaders in many cities.
How do you do it?
Rest is elusive. The desire is present, but those in the trenches don't know how to Sabbath when Sunday responsibilities ooze over the sides of a full agenda and drip into Monday.
After 25 years in full-time ministry while raising two kids, I gently remind them that the goal is not perfection but steps toward stillness and internal quiet for intimate reunion. God cares more about who we are than what we do.
Here are six ways to approach Sabbath for those who find rest a luxury or a weighty commandment shackled with hoops of guilt.
Create white space: Carve out a time period for rest that becomes a weekly routine. For example, dedicate the first three hours of your day off to rest, reflect, and abide in God's presence before taking a shower or cleaning up breakfast dishes. I have a hunch those three hours will stretch once you experience the benefits of peace.
Prepare: The key to successful rest periods is preparation. Walk toward Sabbath instead of away from it. Make meal plans, go to the grocery store, and run errands ahead of time and find yourself anticipating joy in that 24-hour period for the remainder of the week.
Take an artist's date: In the Right to Write, Julia Cameron encourages a weekly artist's date to fuel inspiration. The practice offers the same result for ministry leaders. Take a day trip somewhere new, stop by an art gallery on a daily commute, visit a state park with a camera, or peruse a local farmers market to cultivate restoration and hope. Taking a break from regular routines, whether walking a different path or driving a new route, widens perspective and inspires creativity, circumventing ministry ruts we are apt to fall into.