A Safe Place to Break Down
An interview with Simone Halpin, director of women's care at Moody Church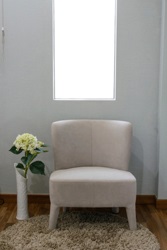 Simone Halpin is director of women's care, part of the women's ministry team at historic Moody Church in Chicago. She sat down with Gifted for Leadership to tell us about an inspiring new ministry to women escaping sex trafficking in her city.
Simone, tell us about Naomi's House.
Naomi's House is a new ministry of Moody Church in Chicago. It will be a suburban home for women who have escaped from sex trafficking and exploitation in the Chicago area. A lot of the women that we plan to serve will be coming straight from Cook County Jail's Women's Justice Program. We are looking for a home that will accommodate up to 15 women. We don't know that that's where we'll start–we may start with something smaller, maybe 4 or 5 women we could serve and get our feet wet a little bit, really develop the program a little more and then grow with it. We haven't decided. We just have kind of waited on God to show us: This is the house.
And then as you can imagine, with the property that we are interested in there are so many things that have to fall in line. We would have to get proper zoning and usage of the house. We would have to get the city to say that we could use it for a group home and go through all those proper channels. And at times it feels like we're up against Goliath. I mean, we don't know how welcome a home like this would be in any community because of the stories and the history and the past of the women we will serve will be really messy and have a long trail of baggage. So that's one of the things that we realize that we are up against is just getting approval.
Describe the need for Naomi's House.
Getting outside of the church, putting our faith into action, is really what this is coming down to. On any given day, statistics show that up to 24,000 women and girls are in either forced prostitution, are being sexually exploited or trafficked in Chicago and its suburbs.
When you start to put a face to it and you realize that's a lot, a lot of women. A few years ago I started partnering with a church in Humboldt Park, with a ministry called Rose of Sharon. Every single Friday night this team of women goes and ministers to women who are prostituting themselves, starting around midnight. It's a very late-night ministry. I usually go about once a month and I am intentional about taking women from our church with me because there's nothing that makes it more personal than holding the hands, and looking into the eyes and hugging women who are literally in a situation right then when they are in bondage. But their chains look different than what we hear about a lot of times, what is trafficking. But their chains are abuse and drug addiction and they think that they are being provided for by their pimps, who they call their boyfriends, and obviously they are nothing really, anything less than property to these men, and they are treated as if. So a lot of times they don't see themselves as victims, which is heartbreaking and a huge part of the therapy that they will receive at Naomi's House is from day one, helping to restore her dignity and for her to see that she has way more value and just because of who she is, something that she's probably never been told most of her life.