A Safe Place to Break Down
An interview with Simone Halpin, director of women's care at Moody Church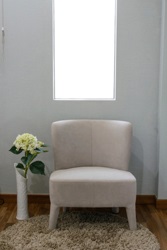 Simone Halpin is director of women's care, part of the women's ministry team at historic Moody Church in Chicago. She sat down with Gifted for Leadership to tell us about an inspiring new ministry to women escaping sex trafficking in her city.
Simone, tell us about Naomi's House.
Naomi's House is a new ministry of Moody Church in Chicago. It will be a suburban home for women who have escaped from sex trafficking and exploitation in the Chicago area. A lot of the women that we plan to serve will be coming straight from Cook County Jail's Women's Justice Program. We are looking for a home that will accommodate up to 15 women. We don't know that that's where we'll start–we may start with something smaller, maybe 4 or 5 women we could serve and get our feet wet a little bit, really develop the program a little more and then grow with it. We haven't decided. We just have kind of waited on God to show us: This is the house.
And then as you can imagine, with the property that we are interested in there are so many things that have to fall in line. We would have to get proper zoning and usage of the house. We would have to get the city to say that we could use it for a group home and go through all those proper channels. And at times it feels like we're up against Goliath. I mean, we don't know how welcome a home like this would be in any community because of the stories and the history and the past of the women we will serve will be really messy and have a long trail of baggage. So that's one of the things that we realize that we are up against is just getting approval.
Describe the need for Naomi's House.
Getting outside of the church, putting our faith into action, is really what this is coming down to. On any given day, statistics show that up to 24,000 women and girls are in either forced prostitution, are being sexually exploited or trafficked in Chicago and its suburbs.
When you start to put a face to it and you realize that's a lot, a lot of women. A few years ago I started partnering with a church in Humboldt Park, with a ministry called Rose of Sharon. Every single Friday night this team of women goes and ministers to women who are prostituting themselves, starting around midnight. It's a very late-night ministry. I usually go about once a month and I am intentional about taking women from our church with me because there's nothing that makes it more personal than holding the hands, and looking into the eyes and hugging women who are literally in a situation right then when they are in bondage. But their chains look different than what we hear about a lot of times, what is trafficking. But their chains are abuse and drug addiction and they think that they are being provided for by their pimps, who they call their boyfriends, and obviously they are nothing really, anything less than property to these men, and they are treated as if. So a lot of times they don't see themselves as victims, which is heartbreaking and a huge part of the therapy that they will receive at Naomi's House is from day one, helping to restore her dignity and for her to see that she has way more value and just because of who she is, something that she's probably never been told most of her life.
So then the lifecycle of a lot of the women, these 24,000 women, is that a lot of times they are arrested for prostitution related charges. Sometimes you add in other charges as well like drug charges and more. They go spend time at the Women's Justice Program at the Cook County Jail. They receive minimal therapy and counseling. And then they will be released and they will literally walk to the bus stop because there is no one to pick her up, and she will get on a bus and she will go back to her neighborhood, go back to her "boyfriend," and she's back in it that night. Because she has no resources, she has no help to transition out of that lifestyle. So her time in jail was just a temporary relief almost.
We went to the Women's Justice Program, interfaced with women who were serving time, talked to the staff who runs the program. We said we were looking into opening a residential home that would give long-term therapy for women specifically who have been exploited and trafficked. I kid you not, the woman we first shared this with at the Women's Justice Program bawled. I mean, she just sobbed. She said, "I cannot tell you how badly we need this; these women have nowhere to go and there is only so much that we can do for them while they are in our care." And it's been that message across the board.
So when we hear that women have nowhere to go when they come out of jail and obviously the government has very limited resources in what they can provide for victims, it's kind of a no-brainer. The Chicagoland area has one home that is actually up and running for victims who have come out of trafficking, and it's for 12- to 21-year-olds. They have never had anyone over the age of 18, to my knowledge. So our target will be 18 to 25. There are other organizations that are also trying to do similar things, which would be incredible since we are only looking at providing 15 at our max. We need a lot.
Who is behind this effort to open Naomi's House?
This is a partnership of churches in Chicago, with Moody Church taking the lead. At our first meeting last year, we probably had 50-75 people in the room. We're also consulting with the FBI and the Cook County Sheriff's Department. They have confirmed hands down the need for not just our house but dozens of Naomi's Houses for women and girls to go to.
What gifts and skills has God developed in you that you see going into this new ministry?
Probably just the vision of it and being a part of the leadership of it. I won't be the one in the counseling rooms with women one-on-one, helping them through their therapy. We have all intentions of hiring professional therapists for that. But I feel like God has gifted me with the ability to lead people in an organization into fulfilling its vision. I love working with other people, especially people who are different, who are outside the church, and community leaders and attorneys and law enforcement. I just feel like God has given me passion to bring everyone together and say this is solvable, we can make a huge difference and it's going to take a collaboration.
What are you learning?
One of the things I'm learning is that people are afraid to get their hands dirty with women who are being trafficked. Like, if you mention "prostitute," you just go to these dark places and think, "Well, she's in it because she's choosing and I don't want anything to do with that and that's scary to me." One of the things I feel like God is showing me is that I have a role to help the church see not only that these women are the least of these that Jesus calls us to go and serve and love, wash the feet, and bring the good news to. That's one part of it.
The other part is that we are actually more alike than we are different in that we are hungry and desperate for redemption just like she is. The difference is that we may already have it and all we're doing is leading her to our Redeemer. We don't have to clean up her mess. Some people think that if they're serving people who are in some of these really dark situations they think it's like saying, "What you're doing is okay." And I feel like God is helping me see that we are more alike than different and I can help facilitate the church to get out of the church, get on the streets, and be a little bit more bold. They're going to find things about these women that they have in common and find that there is transformation. There is transformation for you when you are part of the transformation of somebody else.
What role do you see for other local churches to come alongside you in this work?
There are so many. One of them is mentors. We want to have four mentors for every woman. Also, we envision the house being a place that will speak to her dignity from the moment she walks in. We want it to be fresh and inviting and warm. I mean, this is the house where she is going to spend the next several months breaking down, and it needs to be a safe place. We need help from the community to make that house safe: gardeners, decorators, and cooks. We'll also need people to come in and say, "Here is how you put a grocery list together. Here is how you look at recipes and make it work for the week." We need people to help with budgets. I mean, anything that you do in your day-to-day without thinking about anymore. In a sense these women are going to be infants when it comes to life skills.
Awareness is huge. People are unaware of how prevalent trafficking is. Not just sex trafficking, but even labor trafficking in the Chicagoland area. We'd love for people to give us a platform to bring awareness to their community, to their church, to their business, to their schools. There are so many little things you can do in your life now to combat human trafficking on a global front, by fair trade coffee and fair trade chocolate and those kinds of things. We can articulate that down to local language. That means getting into these difficult issues of pornography and strip clubs and teaching our young boys in particular what it means to not exploit women and to value women. I mean, all of that plays into why women are being trafficked.
Amy Simpson is the editor of Gifted for Leadership. You can learn more about Naomi's House here: MoodyChurch.org/Naomis-House/.