'Light upon Light' Brings Meaning to Advent and Beyond
A book review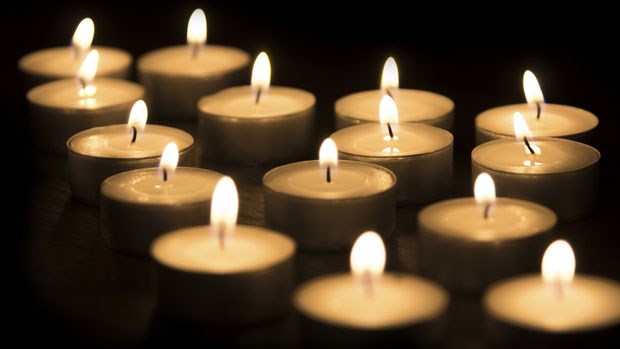 Light Upon Light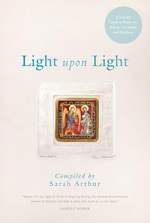 Image: Amazon.com
Each year I look for ways to make the Advent season more meaningful. It can be surprisingly hard to find something fresh and new. But a new release compiled by Sarah Arthur, Light upon Light, is my pièce de résistance for this year.
As Arthur says in her introduction: "Finding the works for this collection, discovering some of these authors and poets, has been like lighting one candle after another. Flame upon flame, light upon light, until the hallowed sanctuary of our quiet devotion becomes something of a shrine."
Her book lives up to that description. She quotes many classic authors I am familiar with and love, such as John Donne, Charles Dickens, George Eliot, Fyodor Dostoevsky, Francis of Assisi, C. S. Lewis, and George MacDonald, to name a few, along with more recent writings from Frederick Buechner, Eugene Peterson, and Walter Wangerin, Jr. But she also introduces me to contemporary authors and poets I haven't read, such as Li-Young Lee, Tania Runyan, Scott Cairns, and Sarah Arthur (her own compositions). These newer writers do a fine job of mining the depths of the Advent season alongside the classic writers with whom I am so well acquainted.
For example, my heart skips a beat when I read this quote from George MacDonald:
"They all were looking for a king
To slay their foes and lift them high;
Thou cam'st, a little baby thing
That made a woman cry."
And I love how this poem "Mary at the Nativity," by Tania Runyan, begins:
"The angel said there would be no end
to his kingdom. So for three hundred days
I carried rivers and cedars and mountains.
Stars spilled in my belly when he turned."
Arthur begins with the first Sunday of Advent and takes us through the last Sunday of Epiphany, including Christmas Eve and Christmas Day in the mix—18 sections in all. To make it easier on all of us, the book is organized by weeks instead of days.
She encourages the lectio divina practice to get the most out of this collection: Read the passage, meditate on it, let the text speak to you, and rest in God's presence. What more could one ask for during an outrageously busy holiday season?
The format Arthur uses is simple but effective. Each reading begins with a prayer taken from classic authors. She then offers four Scriptures to read that relate to the timeline. Following this are excerpts and meditations by various authors, both classic and contemporary. Finally, there is a closing prayer.
What makes this prayer guide so worthwhile are the excellent readings Arthur provides. Each one fits perfectly with the Scripture passages she highlights, and each one helps us focus on what is truly important this Advent season and beyond.
So how can you use this if you are a church leader? It would be an excellent guide to recommend to your congregation or to go through together as a team. You will also find it invaluable to use as a devotional during numerous events during Advent. But most of all, it will quiet your heart and bring balm to your soul in the midst of a ridiculously busy time of the year.
JoHannah Reardon is involved with the communication team at her church, and she plans on using Light upon Light to share with her team. Find her family devotional, Proverbs for Kids, and her many novels at www.johannahreardon.com