Stilling the Storm
A book review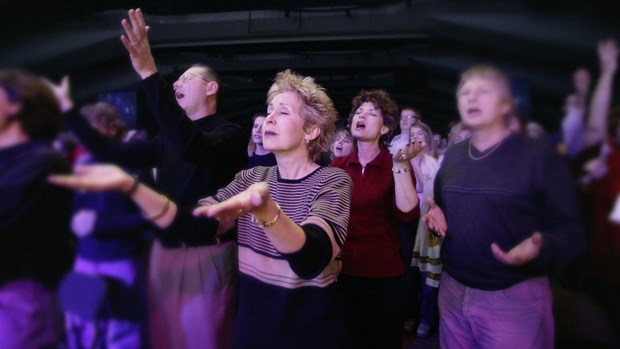 "Teacher, don't you care if we drown?" the disciples asked Jesus, waking him, during a storm. Perhaps this question is one we've asked Jesus, too, during difficult times in our own congregation. Many of us have asked questions like these:
• Jesus, don't you care if we drown in financial troubles since we didn't meet our budget last year?
• Jesus, don't you care if we drown in anger and misunderstanding surrounding the departure of a beloved minister?
• Jesus, don't you care if we drown in sorrow following the death of a high school student?
• Jesus, don't you care if we drown in these ashes of our burnt building?
• Jesus, don't you care if we drown in confusion as we attempt to discern our next step together?
In Stilling the Storm, Kathleen S. Smith, associate director at the Calvin Institute of Christian Worship, navigates the stormy waters of worship planning and congregational leadership in times of crisis, transition, and conflict.
The book:
Stilling the Storm: Worship and Congregational Leadership in Difficult Times
By Kathleen S. Smith
Rowman & Littlefield Publishers
Why I picked up this book:
I starting reading this book at first because I had to. (It was a required text for a seminary course on worship.) But I continued reading it because I wanted to. I kept thinking, "I wish I would have read this earlier!" This book offers a unique framework for the relationship between corporate worship and pastoral care.
Who should read Stilling the Storm:
Everyone in congregational leadership (pastors, elders, worship ministers, etc.), unless your congregation never experiences crisis, transition, or conflict. (Please email me privately if your congregation is like this. I'd like to plan a visit!)
What's in store for you:
Stilling the Storm offers a readable, go-to resource for those who actively work as worship planners and leaders as well as those who shepherd the vision and direction of the congregation. There is both a micro-vision that includes specific worship resources (songs, prayers, liturgies) as well as a macro-vision that describes and guides both the meaning and purpose of worship as well as how it can be a tool for congregational healing.
Smith begins the book by telling true stories of churches facing the three types of "difficult times" she categorizes: crisis, transition, and conflict. Additional chapters flesh out the nuances of these types and offer examples of how congregational lament can be a balm to crisis and corporate confession and reconciliation can heal conflict.