Can We Stop the Fall from Grace?
It's unwise to believe we can fight temptation in our own power.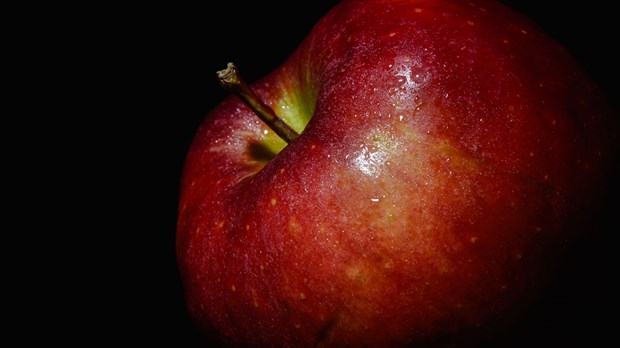 Three days after I read an article by a church leader who had fallen into sexual sin with someone in the church, my husband asked me to pray with him because he felt he was being tempted by women at his job. He said the attacks happened quite suddenly and wanted me to know what he was dealing with so I could stand in prayer with him.
My husband is on the board of trustees at our church, and while he has more responsibility as a board member, wives have some responsibilities as well, so together we are a board couple. Among other things, we have assigned seating during service, right in the second row, and we are called to pray during altar calls. We are visible leaders within our church.
When my husband shared with me about his temptation, I thought to myself how much we have grown as a couple and as leaders in ministry. I easily could have been upset or allowed my pride to be shaken. Tempted? How can a married father and man of God be tempted? That's an easy one to answer­—SIN. The bottom line is, sin is real. So is temptation. It's my opinion that many Christians believe being "saved" exempts us from temptation, which is unfortunate because many leaders in church are tempted daily without being covered in prayer.
Together we prayed and continue to pray. We take seriously our commitment to God, our marriage, our family, and our role as leaders. I had already been praying daily for my husband and for myself to be protected from temptations, but this was a reminder not to let up because Satan wasn't going to stop.
Christians Do Get Attacked
My husband is no different from any other Christian. He and I both get tempted, as all believers do, as we grow with Christ because Satan will do everything to get those living for God off track. In Beth Moore's book When Godly People Do UnGodly Things, she says, "What terrifies me the most is the growing stack of letters from believers who loved God and walked with Him faithfully for years, suddenly found themselves overtaken by a tidal wave of temptations and unholy assault. Many believers are convinced such things don't happen. Not to good Christians."
It's unbiblical to think that as Christians we don't get attacked. The Word of God clearly tells us to be alert because the enemy is like a roaring lion looking to devour (1: Peter 5:8). King David, a man after God's own heart, was overcome by temptation when he had an affair with Bathsheba and had her husband murdered. Scripture does not suggest David had an issue with sexual temptation prior to his affair; in fact, leading up to his affair we learn a great deal about his amazing leadership as a man of God. If King David, a great leader, can be overtaken by sin, what makes us believe "good" Christians have nothing to worry about? In Dr. Tony Evans' book No More Excuses he says, "It's the immature Christian who believes he can handle temptation. It's the carnal Christian who says, that could never happen to me."
The Flesh Is Weak
God knows we need him, and it is unwise to believe we can stand up to sin in our own power. I believe the percentage of leaders who fall from grace will decrease as prayer, praise, and Holy Spirit's power are utilized. In her book The Prayer That Changes Everything, Stormie Ormartian says she often feels like the devil's favorite target, and as Christians we should expect to be tempted. In Romans 7 Paul tells of his own struggle with sin: "I know that nothing good lives in me, that is, in my sinful nature. I want to do what is good, but I can't (Romans 7:18). Dr. Evans continues, "The flesh is like a magnet that attracts what is evil and against God." We may be saved, but our flesh still attracts what is evil. There's still a battle to do good in the eyes of the Lord.
Our family moved to a new city a few years ago. The kids and I arrived first and my husband was set to join us a month later. I began attending the church we looked into prior to moving, and I quickly joined a 12-week leadership program that was set to begin. After the first meeting we were asked to get a prayer partner for the duration of the class to keep ourselves accountable to someone. I was approached by a young man who asked if I would like to be his prayer partner. Before I could even think clearly to let him know I was a married mother, I simply blurted out, "sure." When I shared this with my husband, of course he asked me to change prayer partners. I was hesitant at first, and looking back I know the hesitation was from being new to the church and afraid of causing trouble. I didn't know anyone and I didn't want to offend this young man. I knew it was the right thing to do, but I was on the verge of allowing my pride to stop me.
I asked for a new prayer partner, and the result was painless. Everyone understood, and the young man even commended me and said he hoped one day his future wife would do the same for him. As it turned out, this young man has looked up to my husband as the two eventually formed a great friendship. What the enemy intended for bad, God made good. When I stepped back and looked at the situation again, it was a trap that easily could have gone bad. I was in a new city without my husband and prayer can become very personal with someone else. Plus, not knowing anyone at the church and being more afraid of what people would think almost stopped me. I was no different from the immature Christian mentioned above. My pride almost caused me to believe I could handle the situation, and had I not done what was right, who knows what kind of evil could have permeated. When we give Satan an open door we become vulnerable to his power!
God Is the Big Picture
If we stop and look at the big picture, we will see God is the reason for our ministry. When leaders are faced with temptations, allowing the Holy Spirit's power will help us see things from a greater perspective. God does not give his plans to us all at one time, but we know once we are called into ministry it's for his kingdom. If leaders truly believe following God is the only way to reach the destiny he has for us, we will bathe ourselves in prayer and praise daily. But if we somehow believe we are in control, we are less likely to rely on the Holy Spirit to help us stay protected from temptation in order to reach our destiny for God's kingdom.
Satan is a defeated enemy, and he should never be used as an excuse to be overtaken by sin. He can tempt us, but we have the power through the Holy Spirit to withstand temptation. If we are not relying on the Holy Spirit daily, then we believe God is too small, the Holy Spirit's power is too weak to help us, and therefore what Jesus did on the cross was in vain. Sin often starts with a thought, and if Satan can get us to entertain the thought long enough we will eventually act on it. However, bringing each sinful thought to God through prayer and praise will break Satan's power.
The temptations we face don't have to end with a story of shame, causing some to believe there's no hope within the church. God is a loving and forgiving God who can restore lives once shattered by a sinful fall from grace. But we can also have many testimonies of victory when temptations strike and we don't give in. Yes, Paul struggled, but he knew where to find victory. "Oh, what a miserable person I am! Who will free me from this life that is dominated by sin and death? Thank God! The answer is in Jesus Christ our Lord" (Romans 7:24-25).
Saleama A. Ruvalcaba is wife to Omar, a mother of five, and author of a book Breakthrough: Your Doorway to a New Destiny. She is a home educator, Bible student, vice-president of her homeschool group, and member of the board of trustees, alongside her husband, at Cathedral of Praise in Cordova, TN. She writes regularly on her blog: salruv7.com.