Healing—and Leading—After Tragedy, Part Three
Recovering from trauma is possible, necessary, and sometimes very hard.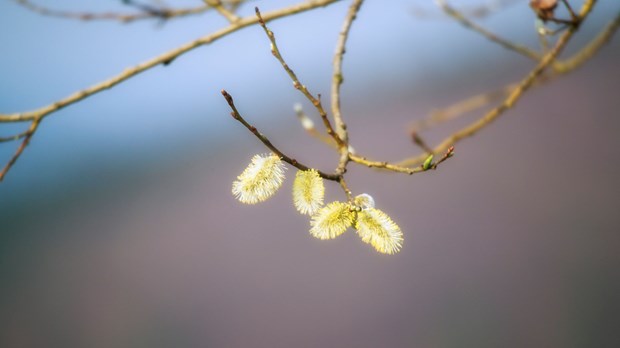 I thought Rich's death meant the end of my ministry dreams. He was my husband, and he was my ministry partner, part of every plan I had. I had leaned on his strengths heavily. He dealt with the people issues; I kept everything organized.
Once he was gone, I had no one to defer leadership to. The buck stopped with me. So as much as Rich's death was the end of our ministry, it was just the beginning for me. The next few years chiseled away my inexperience, and I learned how to stand on my own two feet as a leader.
Many people asked me why I didn't take a year off or quit entirely. I think most people expected me to. The truth is that in many ways, ministry saved me. It kept my focus on helping other people. Being aware of the depth of someone else's pain somehow makes your own more manageable. You realize you're not the only one with a story. Ministry kept me looking up and out instead of being self-consumed.
I've seen leaders who carry their wounds into ministry and try to pretend they aren't there. These wonderful people do their best to give when they don't have much in their emotional tank. Unfortunately, they often isolate themselves or create unhealthy leadership cultures within their teams. Pretending we are great all the time is not helpful to us or to the people we serve. People don't grow by seeing leaders who have it all together. They grow when they see us grow and heal and the path we take toward wholeness becomes one they can follow.
As my leadership skills grew, my responsibilities in our church grew. Eventually, my role in the adult ministry eclipsed my service in youth ministry. I pastored the musicians and singers, led teams, and organized creative church services.
As I served, God began to replace the hurt with new strength and new life. Gradually, my memories about Rich moved from searingly painful to gently aching. As the years went by, I was surprised to discover that they no longer hurt much at all, and remembering him even made me smile a little. I could bring him up in casual conversation without sucking the life out of a room. I was slowly being healed.
Four years after Rich died, I was lucky enough to go to Hillsong Conference in Sydney with a group of pastor friends. After a few great days at conference, Kent, John, and I decided to go out.
When we arrived downtown, Kent needed to stop by his hotel room. When we got to the lobby, Kent yawned and stretched. He informed us that he was tired and going to bed, but "you guys go have fun." John and I looked at each other, startled. We were casual friends but had never had a private conversation before. It began to dawn on me that we had just been set up.
After a few awkward minutes, we made the best of things and ventured out into the city. I was pretty nervous. We wound up having dinner, then cruising on Sydney Harbor and talking well into the night. I was amazed that spending time with John would be this comfortable and this much fun!
John likes to tell people that he rode up that night on a white horse, wearing a cape, and swept me off my feet. There actually was no horse and no cape, but the feet-sweeping bit definitely happened and quickly.
I didn't plan it; I didn't orchestrate it; I didn't expect it, but while I was healing, God was making plans for me. He used my friend to bring John into my life, and John was exactly what I needed. I had a serious personality, but even more so after Rich died. John is funny and has a big, crazy personality. He makes me smile every day. He likes to think of himself as my own personal entertainment. He's a big, muscular man, but a marshmallow inside. He is loving and kind but very strong, and he carries a natural authority that's intimidating until you know him. He champions everything I do.
About a year later, John and I got married. John brought three beautiful daughters into our new family: Sharayah, 16; Chloe, 15; and Brooke, an adorable 6-year-old. These girls are amazing. They made what might have been a difficult transition an easy one. Sharayah told me a few years ago that when her dad came home from Sydney that year, he was happier than she had ever seen him. She told herself that whatever made him so happy had to stay.
This crazy fun family pulled me in and brought me so much joy. Jesus healed me and then gave me this amazing family. I was nervous to dream again, afraid. Making a new family changed that for me. Suddenly a new future was possible.
The leadership I had learned on my own made our new ministry partnership different from what Rich's and mine had been. My freshly acquired confidence, experience, and leadership strength made this a partnership on a more equal footing, based on mutual respect, rather than me as the trusty sidekick.
We have enjoyed eight fantastic years of marriage. Now I get to travel all over the world with John, serving local church leaders and pastors with teaching and leadership coaching. My life is literally one adventure after another!
Rich can never be replaced, but God has filled my life with far more than I ever dreamed of. My faith in Jesus has been well rewarded. God has brought so much joy into my life! I am living proof that God will finish the good work that he started, and that he does just what he promised: "God places the lonely in families" (Psalm 68:6).
All leaders will have to face grief at some point, both in their own lives and in the lives of the people they lead. These thoughts may help you navigate this challenging season. They certainly proved true for my life:
Don't try to answer the question "Why?" for people. The strongest support we offer people is our love, shared grief, and prayers. Our reasoning does not help the hurt. Most of the time there is no why. The most powerful answer we can give someone is to love him or her authentically and consistently, as a representative of Christ.
People appreciate some understanding of how long to expect the hurt to last. For me the painful emotional state was acute for six months and then slowly began to subside, taking years to fully heal. This journey requires patience but not resignation. It will pass as we move forward.
Loss is something that happens to us but should not be absorbed into our identity. It is part of our story, but the loss should not define us forever. I was widowed, but I do not describe myself as a widow now.
If you lose someone while you are leading, get wisdom about your ministry. While we are emotionally debilitated, trying to minister despite the loss will result in bleeding all over people, which isn't helpful to anyone. Extreme pain doesn't last for a long season; it will begin to diminish into something more manageable. As it does, those who continue to lead during their healing process can provide a pathway for others who experience loss to follow. This sharing brings healing.
Anna Morgan has been in ministry for 15 years and currently serves as a church consultant, speaker, author, wife, and mother. Anna's blog, "Church Girls Who Don't Bake Cupcakes," can be found at annarmorgan.com and information about her ministry at johnandannamorgan.com.