When Pastors Pray, Part 2
God called me to minister to desperate ministers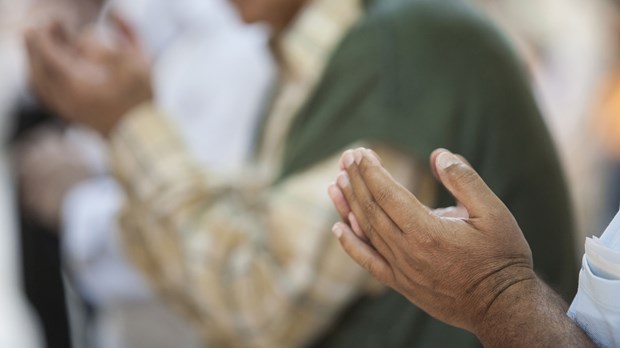 When Pastors Pray
Pastors now wear so many hats, they have only small "windows" of time to pray, give attention to the ministry of the word, and tend to the sheep.
When pastors are spread paper-thin, the place we think they would go for help is to their knees. But sometimes they feel this response is insufficient. Therefore, they spend enormous amounts of time trying to resolve problems. According to an Ellis Research survey, 16 percent of pastors are very satisfied with their personal prayer time, 47 percent are somewhat satisfied, 30 percent are somewhat dissatisfied, and 7 percent are very dissatisfied. The top concerns most pastors pray about are individual congregation members' needs, congregation spiritual health, wisdom in leading the church, spiritual growth of the church, and finally personal spiritual growth.
What is alarming is how pastors' own personal devotion is at the bottom of the list of prayer needs and concerns. This appears to portray the great spirituality of the pastor, but in actuality it shows the reasons for the dissatisfaction with their prayer life and the breeding ground for pastoral burnout. When personal devotion time with God is compromised, pastors are more likely to burnout quickly. When pastors feel burnout, it can lead to discouragement, despondency, depression, and suicide.
Satan comes to steal, kill, and destroy, but Jesus came to give us life and life more abundant. Therefore, every Wednesday morning at 6:00 am, in Memphis pastors are found praying for pastors across the globe. We pray for their marriages, children, ministries, and mental health.
We understand that this is not only a spiritual battle but a social battle as well. We must educate the body of Christ on how to recognize mental illness and dismantle the stigma in the church around mental illness. We must help the body of Christ understand that pastors are human and share similar struggles. We must help the church understand that pastors can struggle with depression and they need love and compassion as well. We need to make sure that if we do have pastors and leaders suffering with mental illness, we give them the grace to recover and experience healing like we do for other sickness and disease.
When Pastors Pray is working tirelessly to find new and alternative ways to help address mental illness in the church community. We must understand that people with mental illness are no different from people suffering with cancer. We often will treat physical illness in a hurry but allow mental illness to go untreated. If we continue to ignore mental illness, it will continue to eradicate more leaders. We are grateful that our God would give us such a task. We recognize that there is incredible warfare around this ministry to pastors and we need all the help, support, love, and prayer the body of Christ can offer. The pastor we protect might be you.
Domeniek L. Harris is an author, speaker, educator, women's ministry leader, Bible study teacher, and founder of By His Side Ministries, a multicultural, inter-denominational, and international ministry for ministry wives. She and her husband have helped establish When Pastors Pray, a ministry to address the mental health and spiritual needs of those called to the pastorate. She is a co-laborer in pastoral and outreach ministry with her husband, Apostle Brian D. Harris, at Dominion Living Ministries in Memphis, Tennessee.