The Church that Cliques
There is nothing godly about groups that exclude others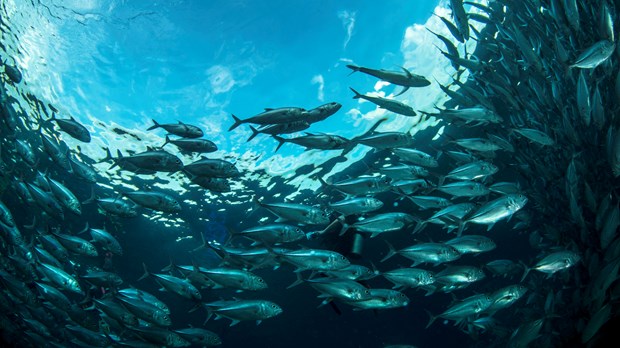 My husband and I were visiting a church while out of town. Upon arrival we noticed very quickly we were not greeted with friendly faces. After making it inside, an elder introduced us and helped us find children's church then walked us into the sanctuary. During the meet and greet, my husband and I were greeted by the person in front of us, we turned to the person behind us, and then we stood for almost five minutes as we watched the entire sanctuary socialize with one another. Not one person approached us. After service we hung out in the coffee area as I filled out a visitor form. Again, no one but the same elder asked if we enjoyed service. Either no one noticed that we were a new family­—or no one cared.
We've visited other churches where people have walked across the room to greet, so we know there are some friendly churches out there. However, I've noticed more and more that people in church usually cling to their comfort of friends and surroundings instead of expecting some poor lost soul, who needs Jesus, to walk through the doors.
What's the Prerequisite?
We have no idea why we were ignored when visiting that church. I am sure there were no personal reasons. Cliques are formed either knowingly or unknowingly and tend to ignore those who are looking for a place to call home. Church cliques have a huge impact in society as these exclusive groups weaken the kingdom of God.
Cliques can be formed in many ways, separating those deemed important from the people designated as less important. The Bible, however, teaches us how we are to treat everyone who comes into our churches:
My dear brothers and sisters, how can you claim to have faith in our glorious Lord Jesus Christ if you favor some people over others? For example, suppose someone comes into your meeting dressed in fancy clothes and expensive jewelry, and another comes in who is poor and dressed in dirty clothes. If you give special attention and a good seat to the rich person, but you say to the poor one, "You can stand there, or else sit on the floor,"­—well, doesn't this discrimination show that your judgments are guided by evil motives?" (James 2:1-4).
Our family dealt with cliques twice, and each time it started at the top—with leadership. Leaders set the tone for what is tolerated in church, and if leaders are themselves dictators of cliques then they lack Jesus' unifying power. Are leaders in the church more like Jesus or the Pharisees?
When the church plays favoritism to certain members, they are not living out God's Word. God is no respecter of persons. People who have struggled deeply with sin finally accept the invitation to church and muster up enough courage to go. However, when they arrive they aren't met with the humble meekness of Jesus' love. Instead they walk through the doors into a fashion show, the local hangout, a single's bar, the moms group, a political party, a country club, an ego feast, the corporate ladder all rolled into one—disguised as the neighborhood church.
My husband and I served at a church we attended until it became apparent we weren't the "right fit" for leadership. The role we had as leaders was by default. We naively thought we were respected as leaders, but soon ascertained our socio-economic status wasn't up to par. This was extremely hurtful because we were cheerful givers and happy servants, doing our best to represent Jesus to others. When the church puts a value on members for any specific reason other than being children of God, then the church has lost the value of God's Word.
The Effects of Church Cliques
What are the possible outcomes to church cliques? Those who feel excluded eventually will leave their church, which leads to a greater chance of falling into false teachings or isolating themselves. Peter warns us to "stay alert! Watch out for your great enemy, the devil. He prowls around like a roaring lion, looking for someone to devour" (1 Peter 5:8). Those who isolate themselves are more susceptible to Satan than those who are in constant fellowship with other believers. Where once there was promise in their walk with Christ, backsliding eventually takes over.
Children feel the brunt of church cliques as well. It's usually the "adults" who form these cliques. Children already feel awkward in new situations so after they have made friends, they're learning and growing with their pastor, they have to leave a place they're thriving in because grown-ups don't know how to behave. This hurts God's kingdom because children need to be in a healthy situation at church as well, and leaving for frivolous reasons can become intimating and confusing. The long-term effects of their feelings about church might not be known for years to come. When they become adults and no longer have an interest in church, we will then shake our heads in confusion.
Home-churches are formed. I met a lady one day and we were having a casual conversation. I asked where she attended church, and she replied that for the past five years her family was part of a home-church. I was very interested and asked a lot of questions. One question I asked was why this home-church was formed. She said the man who started it was tired of "falling through the cracks" at church. I'm not advocating anyone who is hurt start a home church; however, having experienced the same thing, I felt this man's pain as she shared this with me.
The Bible clearly outlines how we are to live and treat our fellow brothers and sisters. Paul wrote in Romans 12:2, "Don't copy the behavior and customs of this world, but let God transform you into a new person by changing the way you think. Then you will learn to know God's will for you, which is good and pleasing and perfect."
Church cliques are of the world. We watch television and idolize celebrities even though we know nothing about them in real life. We do the same thing in church. People who dress well­—a nice-looking couple, a "supermom," the big businessman—we assume are worthy of our praise, so we place a higher value on them than the unassuming person who quietly walks into church looking for love. The Bible says, "People judge by outward appearance, but the Lord looks at the heart" (1 Samuel 16:7). It is disobedient for leaders or anyone who calls themselves followers of Christ to create an exclusive atmosphere in the church.
Churches That Click
In The Church Administration Handbook, Bruce Powers says; "The church is to be a community of persons who are wholeheartedly committed to doing what God wants to be accomplished on earth." What God wants to accomplish on earth is souls being saved and the church partnering with him. God has no interest in a church that has morphed into a group of people with self-serving interest. Paul wrote in Philippians 2:3, "Don't be selfish; don't try to impress others. Be humble, thinking of others as better than yourselves." God cares about every human being he creates. There's nothing wrong with healthy, godly friendship at church; however, there is nothing godly about groups that exclude others.
It's not our job as leaders to pick and choose who has value; it's our job to love. If we cannot demonstrate love, then we need to go back to the basics of Jesus, because Jesus is love.
We assume it's the other leader, the other pastor, or the other church doing all the wrong things, but if you're reading this, maybe directly or indirectly it's intended for you. Even though I was excluded, I asked God to show me any time in ministry when I might have shunned someone and the Holy Spirit convicted me. I repented and asked God to forgive me. I try each day to be fully aware of how I might be perceived by others. My heart is to love all my brothers and sisters in Christ, and I pray daily for Jesus to help me never make anyone feel as if they don't matter—because we all matter to God. For all leaders in the church—pastors, executive pastors, women's ministry directors, laymen, ask the Holy Spirit to show you your true heart and intentions. Allow him to cleanse you. Let go of your pride and start fresh today. Ask God to heal you and allow his help in directing his church and ministries. Repent and make right anytime you showed favoritism to others.
If you were hurt in the church, pray for God to heal you. Healing may take a while, but continue to pray for wisdom. Also pray for the church and the people or leaders who hurt you. Their treatment of you was not a reflection of God's love for you. pray for them to get back in line with God's Word. Pray that God leads you to the right church, a church where you and your family will be valued. It might be hard to believe right now, but there is a church for you where God's love will be overpowering. You will be blessed and you'll bless others, and God's kingdom will grow. We live in a fallen world, but don't give up on God or his church. We are in the same fight together, and when we put our full strength in Jesus Christ, we win!
"I have fought the good fight, I have finished the race, I have kept the faith" (, NIV).
Saleama A. Ruvalcaba is a wife and a mother of five. She is a writer and a regular contributor for Gifted for Leadership. Her book Breakthrough: Your Doorway to a New Destiny was released in May 2014. She writes leadership resources on her blog at salruv7.com.