Leadership Without a Title
We can learn from the influential life of Sarah Edwards.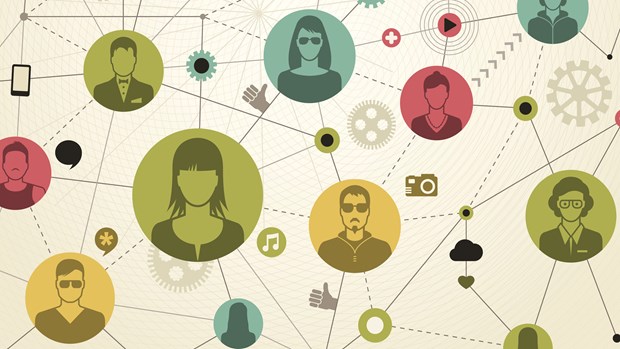 How would you exercise spiritual leadership if you weren't allowed to be employed by a church, teach publicly, or attend seminary?
Sarah Edwards (1710–1758), wife of famous colonial pastor Jonathan Edwards (1703–1758), lived with all these restrictions, yet they didn't stop her from becoming one of the most spiritually influential women in her New England town of Northhampton. The key to Sarah's success in influencing her congregation? A lifestyle of leadership.
Married to the pastor of the town church, Sarah was known for her personal piety and reputable family lineage, but she also had her challenges. She endured bouts of depression throughout her life, raised 11 children, struggled alongside her husband with a town that often undervalued his ministry—at times, they outright resented him.
Sarah was restricted from holding any position of authority in the church because of her sex. Yet, she managed to develop a lifestyle of leadership that accomplished much of what positional leaders strive for: guiding and motivating others to develop into the people God created them to be and pursue his plans for their lives. Whether or not we are leaders with a title, we can learn from the ways Sarah demonstrated a lifestyle of leadership, not depending on a position but on the way she lived her life.
Cultivate Intimacy with the Lord
Sarah's unswerving commitment to the Lord was built on a foundation of personal intimacy. Her husband Jonathan scribbled this description of Sarah onto a blank page of a book when she was just 13, 4 years before they would marry: "They say there is a young lady in [New Haven] who is beloved of that almighty Being, who made and rules the world, and that there are certain seasons in which this great Being, in some way or other invisible, comes to her and fills her mind with exceeding sweet delight, and that she hardly cares for anything, except to meditate on him."
This description gives us a glimpse of the first important aspect of Sarah's leadership lifestyle. Throughout her life, Sarah was known to withdraw often for personal prayer and time with God. Her commitment to the Lord seemed to have a particularly familiar quality to it based on intimacy, a personal closeness with God, cultivated by hours alone with him and his Word. Sarah describes her times with God in powerful terms: "The presence of God was so near, and so real, that I seemed scarcely conscious of anything else."
This closeness with God produced a spiritual authority that many in her church recognized, and they allowed her to speak into their lives. Despite her lack of positional authority, she encouraged and guided them in the Lord. As one biographer wrote, Sarah's spirituality "appears to have been in no ordinary degree pure, intense, and elevated, and . . . her views of spiritual and heavenly things, were uncommonly clear and joyful." While we may not describe our relationship with God using those terms, we can certainly attest to the fact that intimacy with the Father gives us a spiritual platform from which to release encouragement and blessing into the lives of those we lead, regardless of any church position we may hold. Intimacy with God is the first step in a lifestyle of leadership.
Make the Most of Every Opportunity
Sarah used every opportunity, no matter how small, to lead and encourage others. In lifestyle leadership, guiding and inspiring others sometimes happens imperceptibly as we go about our daily lives. Sarah recognized this, and was intentional about her interactions with others. She was known to speak with neighbors about the Lord, to stay late after church meetings to encourage members, and to host townspeople and visiting ministers in her home. One night, after staying at church for three hours after the service to counsel, Sarah returned home to find half a dozen ministers, their wives, and others in her living room. Undaunted, Sarah used the opportunity to encourage them to "arise, and, with an active, flowing, and fervent heart, give glory to God."
One of Sarah's most important and yet unexpected lifestyle leadership moments came through a chance conversation with Samuel Hopkins, a young graduate of Yale College who had come to the Edwards' home to study with Jonathan. One afternoon, Sarah sought out Hopkins in his room and remarked that he seemed melancholy and discouraged. Unknown to Sarah, Hopkins had been struggling for months over the state of his soul, worried that his lack of intense spiritual experiences meant he wasn't a believer. Sarah quickly assured him that she had been praying for him, trusted he would soon receive God's assurance of his salvation, and spoke with confidence of the important role she believed he was to play in God's kingdom.
Sarah's words bolstered the young Hopkins. He later wrote about the experience when he became the first biographer of Jonathan Edwards. Hopkins was an important theologian in his own right, and he was an early leader of the anti-slavery movement in the colonies. Samuel might have felt too uncomfortable or ashamed admitting his spiritual doubts to Jonathan, the positional leader of the church, but he opened up to Sarah, and his chance intersection with her lifestyle of leadership produced a remarkable ripple effect of blessings.
Refuse to Be Territorial
Sarah was staunchly and intentionally un-territorial in ministry. For those of us leading without titles, there is a very real, insidious temptation—to become self-righteously territorial. After all, if you can't fall back on positional authority, what recourse do you have when others encroach upon "your" ministry field? An attitude that genuinely seeks the best for others and supports their ministries is crucial to being an effective lifestyle leader. When this attitude of cooperation is present, the fruit of our leadership will multiply exponentially. The lack of boundaries provides unique freedom to pray and invest in the lives and work of others.
For Sarah, the unexpected arrival of two ministers in her town while Jonathan was away in January 1742 tested whether she had the resolve to resist territoriality. Samuel Buell, a 25-year-old fiery preacher fresh out of Yale, had at one time intended to study with Jonathan, but his formidable preaching gifts had encouraged him to forgo additional training and become a traveling preacher immediately upon graduation. When he showed up to minister in Edwards' parish, Sarah was concerned. Would Samuel's powerful oratory outshine Jonathan's more methodical, composed preaching?
Two days later, Chester Williams, a minister from a nearby town, swept in to preach as well. Chester and Sarah had a bit of a history. Just a week or so earlier, Jonathan had chided Sarah for a conversation she had with Chester that Jonathan felt lacked "prudence."
Nonetheless, Sarah decided that "it would be exceedingly provoking to God" if she did not support them. So she attended their lectures, counseled people after services, and hosted Samuel in her home. After several days, God had so effectively worked in her heart that she felt complete submission to his will, praying with "great earnestness of soul and engagedness in seeking God for the town, that religion might now revive, and that God would bless Mr. Buell to that end." Sarah had learned one of the most important elements for a lifestyle of leadership: rather than be territorial, she could support the work God was doing in various ways through a number of people.
Societal restrictions, a demanding home life, the pressures of public ministry, and bouts with depression might have held down many women from pursuing spiritual leadership. But Sarah rose to the challenge. She shows even those of us with positions of authority that making leadership a way of life can increase our effectiveness in ministry. Rather than depend on our positions, we can lead as a way of life, opening more doors for God to work in our lives and in our churches.
Lisa Smith has a Ph.D. in Early American Literature and teaches English at Pepperdine University in Malibu, California. She serves in the small-group ministry of her local church and enjoys mentoring, praying with others, and teaching and studying how we process and share spiritual experiences.