The Power of Leading by Influence
What I'm learning as Executive Pastor of Willow Creek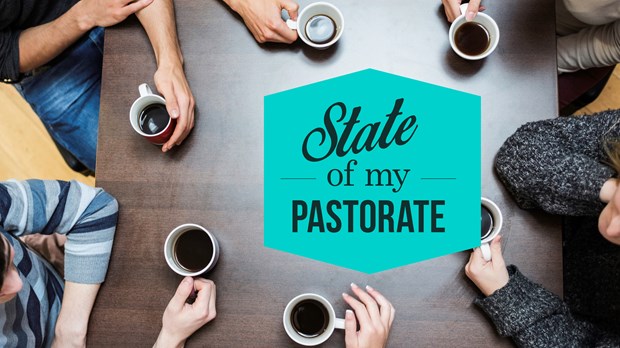 Two years ago, Heather Larson stepped into the executive pastor role at Willow Creek—what Bill Hybels describes as the number two position in the church. But the truth is she'd been leading and building the church alongside Hybels long before she ever got the matching title. As executive pastor, Larson leads the executive team and leadership team of the church that draws more than 24,000 people to their 6 sites each weekend. Lest you think that she stays behind the scenes, though, Larson was front and center as she hosted the 2015 Global Leadership Summit.
To find out more about her unique role, I connected with Heather over the phone. She's not new to leading in the church, and I'm thankful for the hard-earned wisdom she shared.
Amy Jackson: How did you move into your role as executive pastor?
Heather Larson: I've been here 17 years. I started off working with Axis, our next-gen ministry at the time. I oversaw the group life for that age group. Then I moved into our global department here as the director of new outreach into Africa and then moved into the global director position. In total, I was focused on global ministry for about five years. After that I stepped into a role on our executive team as the head of compassion and justice, which is where all our local and global community outreach falls.
Along the way I started overseeing all of our next-gen ministries and our Spanish speaking service among other things. Bill was testing my bandwidth by putting me in these situations and projects. One particular project was overseeing the building campaign of our ten million dollar care center. The thought was: Let's throw you in and see how you do in resourcefulness and working with the team around you. By the time I moved into my current role, I was already doing a lot of the work.
What is the biggest lesson you're learning right now?
I was given a lot of opportunities that were based more on influence than position. They required me to figure out how to work through collaboration rather than just through power, and that's one of the best gifts Bill and our executive team gave me. It's easy to lean on the power of our positions to get things done, but I was forced to lead through influence. I had to think: How do I rally people around something that needs to be done yet they have no positional obligation to fulfill?
Leading by influence builds collaboration and teamwork and brings out the best gifts of everybody around the table. I love pulling together diverse teams of people to solve problems, figuring out how we can do our best to build the church together. The beauty of what God does with a team of people surrendered to him is such a joy to be a part of. What comes out of it is always greater than anything we could do ourselves, and it shows God's hand at work.