How to Figure Out Your Calling
Amy Orr-Ewing says it takes a combination of being proactive and listening for God's leading.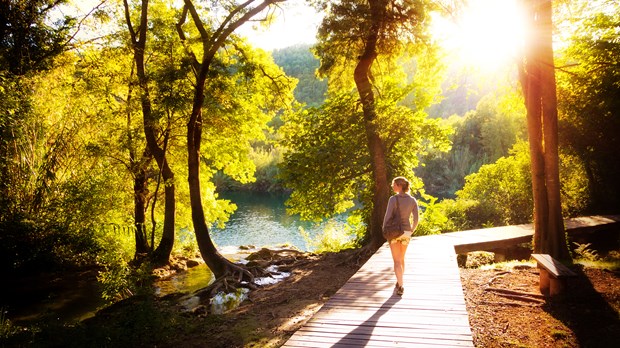 I was 19 when I met Amy Orr-Ewing—the British speaker, writer, and evangelist that CT's Katelyn Beaty deemed "among the most prominent apologists in the UK today" in a recent cover story. We were both students at Oxford University at the time, and we met through the student ministry at St. Aldates Church—a lively group that went by the memorable, slightly awkward name of "Risky Living." But Amy and her now-husband, Frog, did, in fact, embody some of the riskiest living I'd ever seen in Christian peers, and that's still the case today.
Today, Amy serves as the regional director of Ravi Zacharias International Ministries for Europe, the Middle East, and Africa, and as the director of the Oxford Centre for Christian Apologetics. She writes books, teaches and trains in evangelism, and co-leads a unique and growing church. While she wears many hats, she is anchored by a central calling to evangelism and apologetics. Amy is an inspiring example of a woman passionately and relentlessly pursuing her calling, and encouraging others to do the same.
As a high schooler, Amy went on international mission trips with YWAM (Youth with a Mission), which initiated her training and experience in evangelism and public speaking. She says, "Through my teen years, the Lord put the dream in my heart of being an apologist . . . though I wouldn't have called it that at the time. I thought of it as 'the life of the mind,' and I just knew that I wanted to extend faith to others though that vehicle." By the time she was a student at Oxford, Amy was accustomed to giving talks about her faith and did so regularly, wherever God gave her opportunity. She had a big picture idea of where she felt God was leading her, but she wasn't sure exactly how it would play out.
"In my final year at Oxford," she says, "Frog and I were praying about my vocation and future direction, and we decided to lay a fleece before the Lord. If I got a first-class (Oxford's top degree, received by very few students), I'd go into academia and pursue apologetics head-on. If I didn't, I'd go into law and weave apologetics into that career." When she did indeed earn first class, she became confident in her calling to apologetics, even turning down a job at a prestigious law firm. Orr-Ewing says, "It wasn't the type of place people said "no" to," but she was convinced God was leading her somewhere else.