How to Steward Your Ministry Well
What does it look like to invest in the resources God has entrusted to you?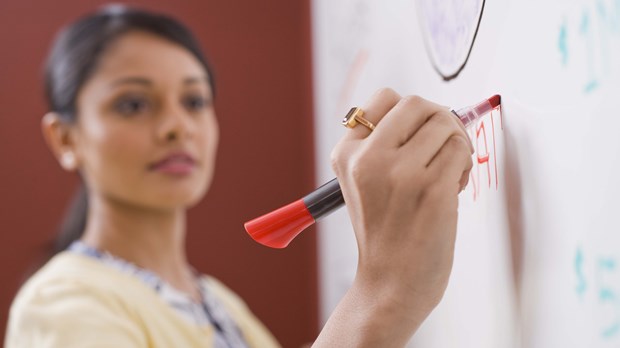 Stewards are people who care for someone else's property. They oversee, protect, and care for what is entrusted to them. That's also the management responsibility of a leader. As people of faith, we are accountable as stewards on behalf of two different owners: (1) God, who created it all and entrusted it to us, and (2) for the ministry for which we work.
A familiar passage in Matthew speaks to the responsibility and the consequences of stewardship. Jesus told the story of a master who entrusted three servants with different amounts of money. One of the servants was given an amount comparable 100 years' wages, the second was given 40 years' wages, and the third was given 20 years' wages. This was an outrageous sum of money for three men who had very little resources of their own. What an amazing opportunity to prove themselves! While the master was away, the first two servants went to work and both doubled the amount they were given. But the third did nothing. In fact, he dug a hole in the ground and hid the money. He literally buried his treasure.
Stewardship Is a Big Responsibility
I'm quick to criticize the third guy. "Seriously, you just buried it! You were given an amazing opportunity. Don't squander this!" But then I put myself in his shoes. He's a servant. He's at the bottom of the corporate ladder. He's not used to a lot of responsibility, and he's fearful of messing it up. When the master confronted him about why he buried it, he said, "I was afraid" (Matthew 25:25). Paralyzed by fear, he was unable to steward the treasure he was responsible for.
That's the way it is for you and me as well. How many times does fear paralyze us and prevent us from stewarding what's been entrusted to us? Each of these servants was given a responsibility that was probably much greater than they'd ever experienced before. The first two rose to the challenge, but the third allowed fear to hold him back from experiencing his greatest opportunity for growth and freedom. We do this too.
Maybe it's accepting a new job that requires a leap of faith, a cross-country move, and a new team culture. Maybe it's investing in the launch of a new location or expanding a ministry of your church. Maybe it's reorganizing your team and realigning the structure to prepare you for the future. Will you embrace this new challenge and risk the payoff, or will you sit on your hands, fearful of change, and have nothing to show for it?