Step Out of Fear into Your Calling
How to overcome insecurity in ministry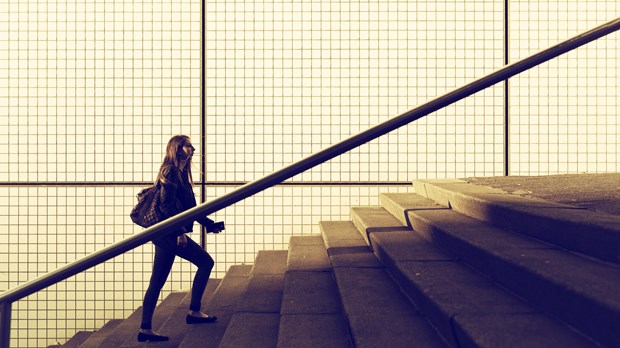 The non-denominational church I started wasn't even a year old when a successful church-planter declared: "Your church will never make it!"
"Why do you say that?" I asked, feeling instantly wounded.
"Because you're way too insecure!" He thoughtlessly replied.
Ouch. All these years later, I still feel the sting from his words.
On the other hand, I feel some satisfaction now. It's now 12 years later, and the church is not only alive, it's also healthy and growing stronger every day. We've baptized over 100 people since we started the church, and last year we launched a second service because we ran out of room.
It turns out that he was both right and wrong in his brazen statement back then. He was wrong about the future of the church, but he was right that I was way too insecure. When God first called me into full-time ministry, I protested. Surely he had the wrong person, and I gave him a long list of reasons why I wasn't qualified to be a pastor or church planter. He agreed with me when I said I wasn't good enough. Yet he always added, "But I will be with you!" When I still wasn't getting the point, he bluntly told me: "It's not about you, Linda, it's about me and my power to use whom I choose!"
Haunting Fear
As much as I understood this in my head, it took me a long time to get my heart to be at peace with it. Fear has been my worst enemy for as long as I can remember. I think it developed early on as a result of growing up in a very dysfunctional, non-Christian home.
As a child, I was plagued with frequent nightmares. Not long after my son was born, I began having full-blown anxiety and panic attacks that once landed me in the emergency room. There were a few rough years in that season of my life but God got me through. It's now been over 20 years since I've had any panic attacks.
One of the ways God healed me was through putting the incredible Patsy Clairmont in my life. I interviewed her for an article I wrote on the Women of Faith conferences long ago and actually spoke with her on the phone for 45 minutes. That phone conversation changed my life.
Patsy has spoken publicly and written much about her terrible experiences with panic attacks and anxiety. She became an incredible, encouraging inspiration to me when I heard how through prayer, reading the Bible, and depending on the Holy Spirit, God totally changed the negative patterns in her life and delivered her from anxiety.
Believing that God had healed her, I had hope that he could heal me, too—and he did. It took time, prayer, and much effort on my part, but I am so grateful to be set free of that terrifying time in my life. By sharing my struggles with women in my moms' group at the time and learning to surrender myself to God in the midst of anxiety attacks, I learned that with God's help, I could be a conqueror.
For many years, I continued to work hard at intentionally monitoring my anxiety level and keeping it down. But honestly, I don't feel the need to do that anymore. My default mode (finally) is to surrender my circumstances to God, which fills me with peace. It truly feels like a miracle to be able to surrender things to the Lord so quickly these days.
Many Leaders Have Experienced Fear
I've always found comfort in knowing the mighty apostle Paul also struggled with insecurity and fear at times: "I came to you in weakness with great fear and trembling. My message and my preaching were not with wise and persuasive words, but with a demonstration of the Spirit's power, so that your faith might not rest on human wisdom, but on God's power" (1 Corinthians 2:3–5).
There are other people, too, like John Ortberg, one of my favorite authors, who used to faint every time he preached. And then there's Craig Groeschel, who recently shared how he used to throw up in a bucket backstage right before speaking. It's hard to believe that any of these wonderful, confident people of God could ever have felt so insecure. They overcame their fear and insecurity with great courage because God was with them.
Step Out of Fear
Through the years, I've talked to hundreds of women who have shared their fears about pursuing a ministry that they feel God has called them to do. I can't help but recognize my old self in many of them. Their arguments for not stepping into their calling may be different than the ones I had, but they're often coming from the same place that my excuses came from: fear!
Is it any wonder the Bible uses the words "fear not" at least 365 times—one time for each day of the year? Fear is the enemy and destroyer of our faith. Fear changes our focus from God to ourselves; it makes us look inward instead of upward. An overabundance of fear can cause us to become self-absorbed instead of Christ-absorbed.
Even though fear can destroy our faith, we must remember a more important truth: faith has the power to expel fear (1 John 4:18). When we learn to be led by the Spirit living inside us, our fear vanishes.
God loves to use wounded, insecure warriors like us to do his kingdom work. The Bible is filled with wonderful examples of people who felt inadequate, unqualified, insecure, and fearful when God called them. Remember when God called Moses to lead the Israelites out of Egypt? Moses made one excuse after another out of fear: What if they won't listen to me? I'm not very good with words. Lord, please! Send anyone else (Exodus 4:4, 10, 13).
I'm embarrassed to admit that I've said those same things to God. I realize now they're all based in fear. The key to conquering our fear is first to admit that we have it and how it's affecting us. Once we've acknowledged our fear, we can pray and ask God for help. We must realize, though, that having faith or fear is always our choice. It may take time to cultivate the pattern of choosing faith, but over time it gets easier as we learn to put our trust in God. After all, the one who is in us is far greater than the one who is in the world (1 John 4:4).
It grieves the Spirit to see how many women have been held back and slowed down in doing kingdom work because of their fear. For women especially, there is still so little support and so much pushback. I know it held me back for far too long.
Despite my insecurity and fear, God has continued to show up and prove that he can indeed use anyone he chooses for his kingdom work. My prayer has always been that people would see the fruit of my ministry and immediately look to God and say, "Well, if you can use her, you must be a powerful God who could use me too!"
These days, what scares me the most is the thought of how close I came to letting fear win out and hold me back from the work God called me to. My life, and the lives of the people in our church, have been impacted in countless ways, and we almost missed out. I pray that God will help you overcome your fear so that you won't miss out on all he has for you.
Linda A. Wurzbacher is Lead Pastor of Blessed Hope Community Church in Rochester, New York.