Religious Freedom Lessons from the Quakers
What a 17th-century woman leader taught me about fighting for freedom—for all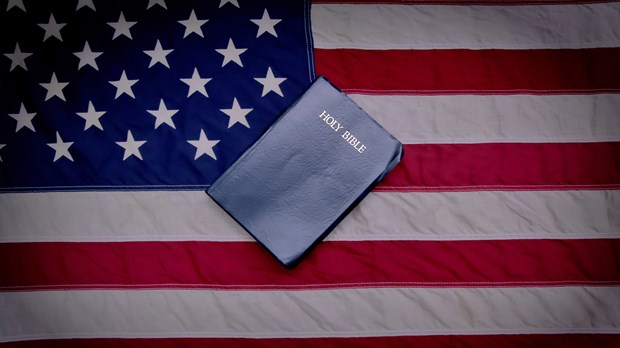 I'm not a Quaker, but the Quakers are a big part of my family history. My mother's family came to America with William Penn, the Quaker who founded Pennsylvania. As a result, the Quakers loomed large in my imagination when I was growing up. As a young teenager I became interested in the abolitionist movement of the 1800s, and I was delighted to find that the Quakers played a significant role in abolishing slavery. So, when I came across Margaret Fell, a woman who is known as "the mother of Quakerism," I wanted to know more.
Margaret Fell was born in 1614 and lived almost a century, dying in 1702. In her late teens, she married Thomas Fell and became the lady of Swarthmoor Hall in Cumbria, England. When she was in her late 30s, she heard George Fox, founder of the Religious Society of Friends (also known as the Quakers), and was completely convinced of the Quaker beliefs.
The Fells's impressive estate became a center of Quaker activity as Margaret took charge of communicating, personally and officially, to missionaries of the movement. She also became a fundraiser for these missionaries, which was invaluable because she had contacts among the wealthy in England. Unfortunately, Thomas died just a few years later, but that didn't stop Margaret's ministry. Their home become a haven for those who were being persecuted for their faith by the government.
Because she was part of the gentry and therefore had standing in society, she lobbied for George Fox and others who were often at odds with King Charles II's rule concerning freedom of religion. But her bold stance was not without cost. When she was 40, Margaret was arrested for allowing Quaker meetings to be held in her home and for failing to take an oath (Quaker beliefs hold that all people are equal and thus one shouldn't swear loyalty to the king). She defended herself by saying "as long as the Lord blessed her with a home, she would worship him in it." Her stand resulted in four years of prison, but she didn't lose focus. While in jail, she wrote prolifically, including a Scripture-based argument for women serving in ministry. When she was released, she married George Fox.
It wasn't until after George's death, though, in the 1690s, that Margaret finally saw at least partial legal tolerance of the Quakers. Until her death, Margaret continued to fight for religious freedom, and for following God with the freedom Christ gives. In the last decade of her life, she firmly opposed fellow Quakers who tried to establish standards of conduct, such as what Quakers should wear. Margaret felt establishing such standards and rules took the focus off of Christ, his kingdom, and the freedom he provides.