Moving Forward After a Difficult Week
Unity may indeed be needed after the election, but it's okay to grieve first.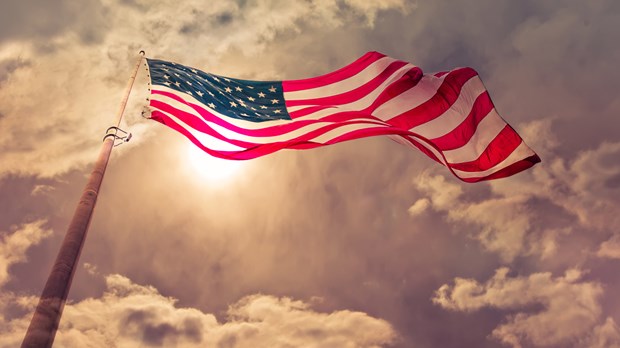 The shocking election results have created much conversation in Christian circles, especially among women leaders. Some are feeling grief, shock, and even fear. Moving forward in a healthy way requires that we first allow ourselves to experience those emotions, sitting with them even when it's uncomfortable. In this difficult week, we turned to women leaders to share their wisdom as we move ahead. I think you'll find that however you're feeling right now is completely fine. –Amy Jackson
Jen Oyama Murphy, Lay Counselor and Former Support and Recovery Director
Instead of saying anything to women leaders today, I invite lament—the guttural, primal wail of the soul that is born of suffering and loss. Community lament that involves compassion—a suffering with—requires us as women to bring our faces and bodies and hearts and minds and stories close together. Biblical lament comes through sorrow and moves toward repentance with the hope or restoration. My temptation is to analyze, shout, argue, demand, and advise on one hand. On the other, it is to retreat to silent isolation in despair and hopelessness. Before I extend my voice, I will extend my undone heart and, even in my brokenness, make room for you. I will allow your heart's cry, whatever that cry holds, to join and impact mine so that lament transforms us.
Cara Meredith, Writer and Speaker
My fellow women leaders, I don't need your words, but I do need you to see my pain. I need you to understand what this vote means to me. It means that my life doesn't feel like it holds value, simply because I'm a woman. It means that the lives of my husband and my children and my brothers and sisters of color don't seem to hold value, simply because of the color of their skin.
And it means that the lives of my queer friends, and the lives of my friends with disabilities, and the lives of those who immigrated here years ago, and those who just fled their homelands to come to America, don't seem to hold value in the eyes of society, simply because they're different from the majority.
And this hurts me. It grieves me. It causes tears to spill down my face, as fear cripples every part of me and of those I love. So all I ask in this time is simply to see me as Christ himself sees me.
Sharon Hodde Miller, Pastor's Wife, Writer, and Speaker
Whenever God allows us to see ourselves as we truly are—the dark corners, the broken places—it's deeply painful, and can feel shameful, too. But, it's also a mercy. Though a severe one. The gift of seeing ourselves honestly is that it helps us to identify our work, and today, the work couldn't be any clearer. We are a divided church. Just as troubling, we have forfeited our prophetic witness as people of another kingdom. It's a reality we need to grieve, and repent of, but one we should not look away from. It's an austere reminder that we need to lead better. We need to love better. We need to teach better. We need to listen to our brothers and sisters of color better. We need to keep fighting for the honor and integrity of the Bride of Christ. And I dare say we need revival.
Sisters, take time to mourn. Take time to pray. Give your soul time to rest. But do not despair, and do not grow weary in doing what is good, because God has laid bare the church for us to see, not so that we would be destroyed by it, but so that we can do something about it.
Amy Simpson, Leadership Coach and Author of Anxious: Choosing Faith in a World of Worry
We women know fear. Some of us have known more of it than others—because of race, ethnicity, country of origin, family background, or our own experiences. But as women, we hold fear and vulnerability in common. We have been known to unite around it.
But more commonly, fear destroys relationships and unity. Fear is both a powerful motivator and a close friend to prejudice and hatred. And in this election season, candidates have capitalized on the power of fear to alienate us from each other and draw us toward those who promise safety. The election itself has left many of us grieving and feeling afraid of each other. It has also created a crisis for the church.
As women in Christian leadership, others are watching us. We have an opportunity to illustrate how Christ's perfect love casts out fear. We have a chance to promote healing and understanding among us. We are going to have to recognize the ways we threaten others and propagate a culture of fear. We're going to have to ask God to help us love and submit ourselves to one another—a tremendously risky proposition. I believe God wants us to fear only him, push past fear within the body of Christ, and choose to take risks in moving toward one another. Through the power of Christ, may we refuse to see each other as enemies or strangers. May we trust the Spirit living within each of us. Fear has led us here; only love will lead us through.
Dorothy Littell Greco, ­­­ Author and Writer
The only way I know how to ignore fear and despair when they are knocking at my door is to aggressively choose to thank God for his nature and redouble my efforts to bring his kingdom here on earth. Obviously it's way too early to know what a Trump presidency will look like, but I want my African American, Latina, and Asian American sisters to know that I will not be silent or passive if you are in any way maligned or bullied. When we stand together, we will not be overcome.
Mandy Smith, Lead Pastor of University Christian Church in Cincinnati, Ohio
The prophets teach us that there is a place for lament. It doesn't mean hopelessness. In fact, it's an act of hope to lament, trusting we can open our heart and all the emotion there before God and still survive. That by taking him there with us, he will help us see our fear, anger, frustration, and deep grief in new ways. Today, if you need to feel any of those things it doesn't mean you don't trust that God is still on the throne. It means you're a human with a heart and that God will be there with you as you feel what you need to feel.
Just as I'm discovering that the Church has outsourced its mission to politicians, I'm discovering that I have outsourced speaking truth about who I am. As I'm reclaiming my small part in the church's mission, I'm reclaiming my part in speaking truth about who God has made me to be. I have waited my whole ministry for men to agree with and affirm me before I step into God's call, and I've waited for men to stop objectifying me before I step into wholeness. But if, as a Christian leader, it's my call to speak truth, that includes the truth of who I am in God's eyes. When someone doesn't see me as God sees me, it's also my call to (lovingly) speak truth over their lie: I am a daughter of God, called and redeemed. As I do, I begin to believe it more and more.
Tara Beth Leach, Senior Pastor of First Church of the Nazarene of Pasadena in California
"The light shines in the darkness, and the darkness has not overcome it." John 1:5
What does it look like when Light shines in the darkness on a day like today? I think it looks like Jesus, the Light of the world, who called the peacemakers blessed, and who stood with the marginalized. Jesus is the Light of the world who emboldened women, and called all who follow him to have allegiance to him and him alone. Jesus is the Light of the world who pursued the outcast, the hurt, the broken, the weak, and the weary. Jesus is the Light of the world who had a sensitive eye for those who mourn (Mt. 5:4, Lk. 7:13, Jn. 11:35). Jesus is the Light of the world who has announced the in-breaking power of the kingdom of God that calls all who live in it to embody love above all else—love for our neighbor, love for the hard to love, love for the lonely, love for the enemy, and love for those who persecute us. Jesus is the Light of the World who gave up his preferences and comfort so that every knee would bow and tongue confess that Jesus is indeed Lord (Phil 2:6–11).
So today I declare my full allegiance to this King, the Light of the world who embodies peace, love, and reconciliation—even if it means living subversively and counterculturally. But by declaring my allegiance, I understand that it means living into the kingdom realities even when the world is declaring another worldly reality. By declaring my allegiance, I stand with those who mourn, weep, and lament, and I also point to the fullness of the kingdom promised in Revelation 21. Although that space is not yet here, we proclaim it, declare it, and live into it now. Yes, now.
By subversively living into that kingdom now, we declare that Light of men and women as our hope. By subversively living into that kingdom now, we declare that our local churches do not reflect any ideology of this world, but that of the kingdom of God. By subversively living into that kingdom now, we say no more divides, disunity, and hate will ever exist within our kingdom. Not today. Not ever. So today, I profess my allegiance to the King—King Jesus—the name that is above all names, the name that is power, the name that is love, and the name where there is no rival. Church, it's time to get busy.
Linda Wurzbacher, Lead Pastor of Blessed Hope Community Church in Rochester, New York
Sisters in Christ, whether our candidate won or lost last night—the more important question remains: Is Jesus Christ Lord of our lives? If so, then we must treat each other with kindness and respect (no matter where our political beliefs fall); because that's what our LORD commands us to do: "Be kind to one another, tenderhearted, forgiving one another, as God in Christ forgave you" (Ephesians 4:32).
Remember, without love, we have nothing (1 Corinthians 13:3). We are called out of the world (John 15:9), not to act like the rest of the world (Romans 12:2). It's time for healing. It's time for unity in Christ. Let it start with us! Let's be kind, and make it our job to be peacemakers.
Also, Angie Hong shares five commitments she's making in the midst of this difficult week.
We'd love to hear from you, too. Please share your thoughts on our Facebook page or tag us on Twitter.
Curious what pastors are preaching this Sunday in light of the election results? Read more on CT Pastors.