Three Days Post-Election: Pause Before You Pastor
Let's make these five commitments together.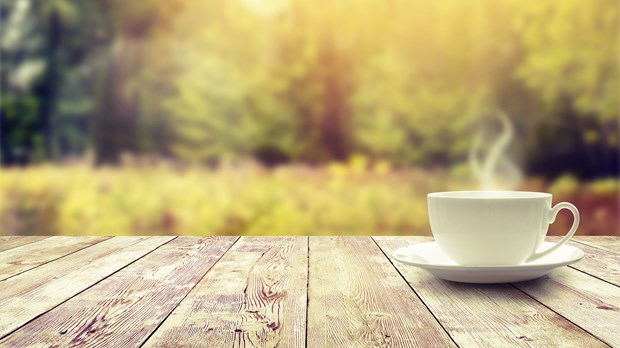 We are just beginning to unpack the extent to which the nation and church is divided and polarized. There will continue to be an outpouring of analyses, rants, articles, posts, celebrations, and laments about this unusual election, and to be completely honest I am not sure what to do with all of the noise right now. So I asked myself what I can possibly do during this time of change and uncertainty. I came up with five commitments and I share them with you, fellow women leaders, today.
1. I will allow myself to feel all the feelings. I accept and own how I feel, and I commit to being present and aware of the range of emotions, thoughts, and questions I have. I will not be embarrassed or ashamed of the intensity or numbness of my feelings, and I will not allow myself to feel shamed or ridiculed in feeling what I feel. I will not fast forward to comfort or hope without first feeling all of my feelings. Most important, I will share the full range of my feelings with God because I know that God is present with me.
2. I will resist engaging in conversations that are unsafe. I have discerned that I am too raw right now to have certain conversations, and this is okay. There will be a time when I can safely talk with people that have differing opinions, but if I engage in those right now, there is a high probability that I will be hurt and tempted to lash out in anger. I will continue to seek godly wisdom about when I am ready, but I will not rush this process.
3. I will talk and listen to my people in a safe space. I have people, both online and in person, that I can talk to without any judgment and who will help me unpack my thoughts. I consider these relationships divine friendships, and I commit to being a good friend in return. I have been leaving my friends little notes throughout the day and checking in with them, and I commit to listen with an open mind and make room for all of their feelings as well. We promise to pray for one another, and to hold each other accountable to each other's actions.
4. I will make the coffee. I have little mouths to feed, and I have a full-time job. Life must go on, so I will try to do what I need to do to take care of myself and my loved ones. Self-care practices are important to keep as a priority, so I will be kind to myself and my body.
5. I will not allow the normalizing of hate-filled talk. I will seek to hold fellow disciples of Jesus accountable for their words and actions. I will not allow discriminatory words and personal attacks to infiltrate our community or be considered normal, for this is poisonous and detrimental to people that God created. I will fiercely protect anyone subject to these words and will advocate for them, especially those who are marginalized.
To read how other Christian women leaders are responding, see "Moving Forward After a Difficult Week."
Curious what pastors are preaching this Sunday in light of the election results? Read more on CT Pastors.
Angie Hong is Creative Director at Willow Chicago.