Clues for Your Calling
Understanding your spiritual gifts can help you determine the work to which God has called you.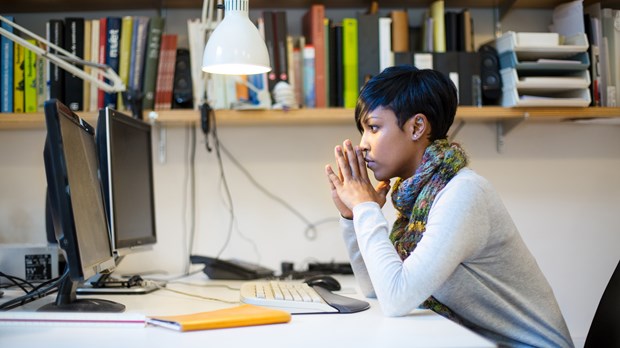 The New Testament teaches us that God in his grace and power has poured out gifts and roles among his people. In Romans 12, Paul encourages the church community to release and use their gifts: "If it is to encourage, then give encouragement; if it is giving, then give generously; if it is to lead, do it diligently; if it is to show mercy, do it cheerfully" (Romans 12:8).
In 1 Corinthians 12, Paul gives examples of the gifts of the Spirit that are poured out when the people are gathered together. They include gifts of prophesy, wisdom, healings, signs, and wonders. In Jesus we see that these gifts were not limited to the church services, but were demonstrations of the love of God when people in the community encountered Jesus and his disciples. People are healed, lives liberated from demonic oppression. The outcasts are shown mercy, the guilty set free. Signs and wonders point to an eternal kingdom, and king of kings.
What gifts of the Spirit do you see at work in and through your life? Are there things that you do, ways that you serve, where you are especially aware of his power and strength at work?
Five Important Roles
In Ephesians 4, a more general letter to churches in a region, Paul writes of five roles or functions that we can expect to see alive and well among the body of Christ:
So Christ himself gave the apostles, the prophets, the evangelists, the pastors and teachers, to equip his people for works of service, so that the body of Christ may be built up until we all reach unity in the faith and in the knowledge of the Son of God and become mature, attaining to the whole measure of the fullness of Christ (Ephesians 4:11–13).
We've come to see these roles as job titles for Christian leaders within the church. Again, we remember that the life and fabric of the early church were very different from our own, gathering in people's homes, built around households, resourcing one another, connecting with nonbelievers in a far more incarnational way. These roles reach beyond the church's walls.
The apostles are sent ones, the pioneers, with visions and strategies for new ideas. They are innovators. They could be planting new churches and ministries or missionary endeavors, or in the workplace as the natural entrepreneurs and explorers. In the New Testament we know that Paul was an apostle, among many others including Junia.
The prophetic types listen to God and articulate his perspective, either about the future or into a present-day situation. God has wired them to be especially perceptive—they often see things that others just don't see, and have a sense of what God is up to. They're often the creative people, the musicians, artists, poets, communicating something beyond the everyday world. Agabus is another prophet we meet in Acts, as well as Philip's prophetic daughters.
The teachers love the truth and making sure that people grasp it. In the church they love the Bible and studying and learning, and inspire others to do the same. In the workplace they'll be coaching, teaching, training, and developing. Apollos was clearly a significant teacher in the New Testament.
Evangelists share good news and are good news! In church the evangelists are often frustrated because there are not enough non-Christians around, and as far as they are concerned the church needs to get out there more! They naturally end up in conversations with people about the good news, because like a sales rep or PR person they are passionate about what they believe in. Philip and Steven were evangelists. And it could certainly be argued that the Samaritan woman in John 4:29, who called out after her encounter with Jesus, "Come see a man who told me everything I ever did. Could this be the Christ?" was an evangelist too.
Pastors care for, nurture, and protect others; they value hospitality and time with people. They're great listeners. The pastor in the church is not limited to the pastor of the church. There are loads of professions with a pastoral emphasis—counselors, nurses, and the caring professions. Who were the pastoral types in the Bible? The oikos leaders, perhaps: people like Barnabas, who was known as the Son of Encouragement.
What about you? Do you see yourself operating in any of these roles?
Determine Your Calling
This brief introduction to the roles in Ephesians 4 only gives a basic framework. It's just to get you to start thinking about how the Lord has wired you. You'll see all of these roles in your life at some point; we're not one-dimensional characters who can be simply labeled! Nor is it an excuse to avoid witnessing by saying, "I'm not an evangelist," or caring for others because "I'm not a pastor." Jesus exemplified all of these roles in his life and ministry, and it's him we imitate. However, when you reflect upon your life, you may see one of these functions is more visible, more often, than others. It's as though you just keep coming back to it, as though it's your place in his body. When our then-church-leader Mike Breen unpacked Ephesians 4 with our church, it released hundreds of men and women to rediscover who God has designed them to be and understand what that could look like practically. It was incredibly empowering.
Ask other leaders how their calling unfolded and what advice they have for you. Someone else's experience and perspective can inform your own and help you understand God's workings in your own life. With that in mind, I'll leave the final thoughts of this article in the hands of some fantastic leaders sharing what they have learned about calling.
Anne Maclaurin senior vicar at St. Barnabas, Cambridge:
If somebody comes to me saying I've burnt out my last vision, I'm moving on from a vision or I have no idea what my vision is, I say—start by serving. Simply serve. You'll find that you never stop serving; serving is a fundamental part of leadership. Too often people say, "I don't have a vision so I'm not going to do anything." My advice is start serving somewhere, get engaged in what someone else is doing, and see where that leads you.
Jeanette Baker, executive pastor in Colorado:
Calling is a process. Calling forms out of many small experiences, typically over several seasons of your life. Be patient with the process of discovering your calling. Make sure it aligns what is true of you in passions, spiritual gifts, and strengths. You may need to grow in these areas; the goal is to discern that your calling is definitely in your wheelhouse. It somehow should relate to what people tell you you are good at and experiences that you want to keep doing.

Once you are sure of this, do not make apologies for your initiative in pursuing your calling. It is good to have clarity of soul and to be confident in pursuing it. What is not good is to declare your calling to everyone: that feels more like self-promotion to people and they distrust it, especially those who are in leadership above you. Speak from a place of humility. Share what you feel drawn to and passionate about. Go to those who have led you in the past or have known you through seasons of your life and ask for their input. When you have clarity about next steps in your calling, seek opportunity to take small steps, put into practice the self-discipline and spiritual disciplines that will be required. Seek books, a mentor, and other learning opportunities you will need to experience to grow and one day become a master in that area. Be willing to put in the hours and work required to more fully understand, hone the skills, and clarify your calling.
Emma Andrews, young professional, wife and mother:
Someone once talked about discipleship and leadership in terms of gathering or observing people who want learn from you or just simply spend time with you. . . . It has really helped me to understand the way I relate to people and how I am a leader. It obviously isn't the definitive definition, but I found it a good place to start.

I have felt called for a long time to the workplace, and my immediate thought was that to "lead" in the work place was to be a manger. People management, however, has only been my role for some of my career; much of my time has been spent working in teams. My reflection recently has been that leadership and community does not have to be (and probably for most of us isn't) confined to groups of Christians. This, though, is something I have only just realized recently, even though I think I've been doing what I do for years. Leadership and community for many of us is quite often just "being who we are" in our daily lives. For me that is work. I realized that I am able to gather people and grow community at work—in fact I find it easier to do it at work than anywhere else. Considering it is often the place we spend most of our time, I have found that it is the place that can often lack community and balance more than anywhere.

This has been something that I was quite worried about when I became a mum. Where would I find people now? Much of my experience and, to a certain extent, my identity was linked to work. Yes, it's been a change; yes it's been a challenge. Not because community has been hard to find! I've learned again, as I was told in the first place, just to be me, seeking the opportunities that people will gather and follow. Jesus attracts people. We can build a community, and we can lead, whatever the season. It isn't always obvious, it isn't always (and is sometimes never) at the front, but it is always fun and rewarding and so often surprising. It isn't always big, but just a few people sharing life brings so many opportunities for the kingdom.

Now I'm heading back to work, another new season, and I am excited!
Lizzy Robinson, church leader and mother of three:
Don't try to walk other people journeys: be yourself and true to who God has made you to be; every person's journey is different.

Jo Saxton is a pastor, missional leader, speaker, and author. She is the board chair of 3D Movements and author of High Heels and Holiness and Real God, Real Life. Taken from More Than Enchanting by Jo Saxton. Copyright Second Edition 2016 by Jo Saxton. Used by permission of InterVarsity Press, P.O. Box 1400, Downers Grove, IL 60515-1426. www.ivpress.com