Clues for Your Calling
Understanding your spiritual gifts can help you determine the work to which God has called you.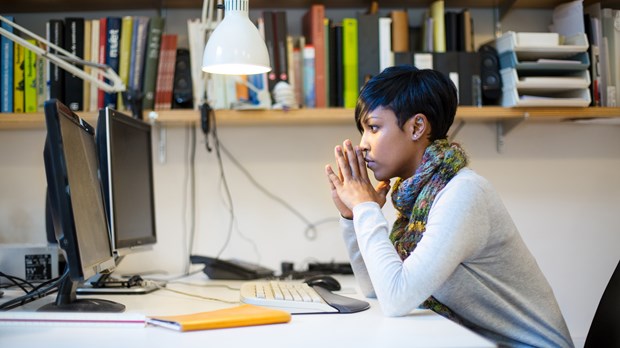 The New Testament teaches us that God in his grace and power has poured out gifts and roles among his people. In Romans 12, Paul encourages the church community to release and use their gifts: "If it is to encourage, then give encouragement; if it is giving, then give generously; if it is to lead, do it diligently; if it is to show mercy, do it cheerfully" (Romans 12:8).
In 1 Corinthians 12, Paul gives examples of the gifts of the Spirit that are poured out when the people are gathered together. They include gifts of prophesy, wisdom, healings, signs, and wonders. In Jesus we see that these gifts were not limited to the church services, but were demonstrations of the love of God when people in the community encountered Jesus and his disciples. People are healed, lives liberated from demonic oppression. The outcasts are shown mercy, the guilty set free. Signs and wonders point to an eternal kingdom, and king of kings.
What gifts of the Spirit do you see at work in and through your life? Are there things that you do, ways that you serve, where you are especially aware of his power and strength at work?
Five Important Roles
In Ephesians 4, a more general letter to churches in a region, Paul writes of five roles or functions that we can expect to see alive and well among the body of Christ:
So Christ himself gave the apostles, the prophets, the evangelists, the pastors and teachers, to equip his people for works of service, so that the body of Christ may be built up until we all reach unity in the faith and in the knowledge of the Son of God and become mature, attaining to the whole measure of the fullness of Christ (Ephesians 4:11–13).
We've come to see these roles as job titles for Christian leaders within the church. Again, we remember that the life and fabric of the early church were very different from our own, gathering in people's homes, built around households, resourcing one another, connecting with nonbelievers in a far more incarnational way. These roles reach beyond the church's walls.
The apostles are sent ones, the pioneers, with visions and strategies for new ideas. They are innovators. They could be planting new churches and ministries or missionary endeavors, or in the workplace as the natural entrepreneurs and explorers. In the New Testament we know that Paul was an apostle, among many others including Junia.
The prophetic types listen to God and articulate his perspective, either about the future or into a present-day situation. God has wired them to be especially perceptive—they often see things that others just don't see, and have a sense of what God is up to. They're often the creative people, the musicians, artists, poets, communicating something beyond the everyday world. Agabus is another prophet we meet in Acts, as well as Philip's prophetic daughters.