The Most Important Thing to Do When You Start with a New Team
Don't skip this critical first step.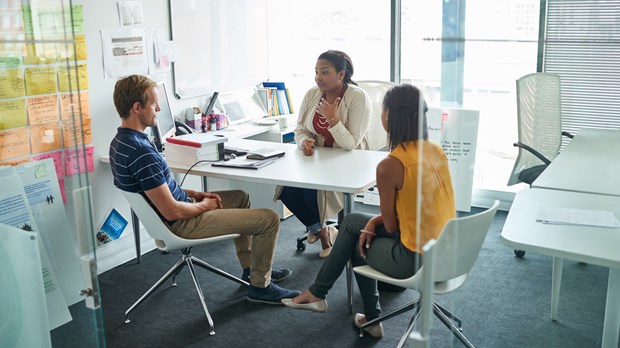 Stepping into a new leadership role can bring a rush of excitement. When God provides an opportunity, my natural inclination is to jump in full force. In my eagerness to get started, however, I may overlook the critical first step—developing an atmosphere of trust within the group.
Have you ever been appointed to a leadership position, only to be met with opposition? Maybe you're leading a small group in your home or a women's Bible study at church. Maybe you're heading up a committee or organizing an event. Whatever the role, leaders must gain the group's trust. When my members know they can trust me, God can accomplish great things through us. So how do we inspire trust in our teams or groups?
In the book of Joshua, God gives us instructions on the importance of building trust. God called Joshua to lead the Israelites at a crucial time in history. Moses led God's people for 40 years, and now Joshua would direct them into the Promised Land. From Joshua's story, we can learn four important things that will help us develop trust.
1. Understand you are appointed by God.
After the death of Moses the servant of the Lord, the Lord said to Joshua son of Nun, Moses' aide: "Moses my servant is dead. Now then, you and all these people, get ready to cross the Jordan River into the land I am about to give to them." —Joshua 1:1–2
The Lord gave Joshua his charge, saying "the time has come." Joshua heard the clear voice of God. He understood the part he would play in God's divine plan. Can women have this same confidence when God gives us our charge to lead?
Oftentimes our inclination as women is to try to win the approval of others. We feel the need to establish ourselves as strong leaders, so others will respect us. In an attempt to earn trust, we fall into the trap of people-pleasing. Trying to gain the trust of the group with our works, however, takes our focus away from God.
Keeping our attention on the one who brought us to the position in the first place, will help us have confidence in our role. God reassures us as he did with Joshua, "I will be with you as I was with Moses," (Joshua 1:5). If God places us in a position, he will give us what we need to do his work.
2. Delegate responsibilities to your team.
So Joshua ordered the officers of the people: "Go through the camp and tell the people, 'Get your provisions ready. Three days from now you will cross the Jordan here to go in and take possession of the land the Lord your God is giving you for your own.'" —Joshua 1:10–11