You Are Needed
The church—the entire body of Christ—needs women leaders.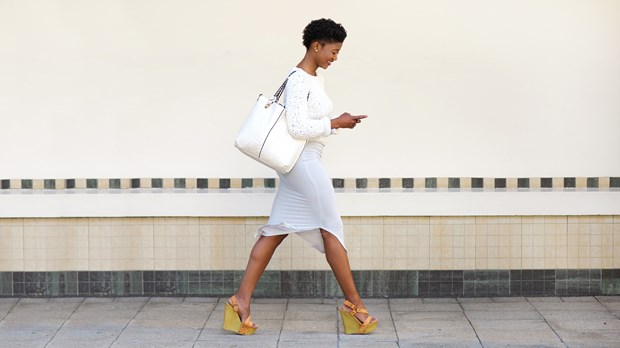 I remember our conversation like it was yesterday.
"Have you ever thought about being a pastor when you grow up?" Pastor Mylinda leaned over and asked, pointing to the people and the building around us. "I could see you doing what I do."
I looked at her and gawked. Me? I wanted her to see something bigger, shinier, and perhaps a bit higher-paying for me. But she saw pastoring in my future, and a pastor of sorts I eventually became. It all began when Mylinda spoke those holy words to me.
Over the next 15 years, though, I began to doubt them. I hardly saw any women in positions of leadership. I'd left the little American Baptist church I grew up in—a denomination known for its support of women—and the church Mylinda pastored. Most of the worship settings I chose hadn't yet figured out what they believed about females in the church.
Questions soon overwhelmed me: Could women hold positions of leadership in the church? All I knew was that I wasn't seeing people who looked like me leading the flock. As a young woman, not seeing older women in leadership positions felt detrimental to my calling, my sex, and my identity. If there wasn't room for other seminary-trained, called, women who had gifts and talents to share, how could I ever attempt to do the same?
It felt like there wasn't a place for me, but there is—even if it wasn't clear at that particular time. There continues to be a place for someone like me, and for someone like you. There's a place for all women and men, girls and boys, who come and gather around the table. There's room enough for all of us. And you, woman in leadership, are a needed and necessary part of the story.
There are young girls in your congregation watching your every move, waiting for you to speak into their lives. "You know, you could do this someday when you grow up," you might say to one of them, just as Mylinda once said to me. Sometimes we don't realize the power of our words until long after the fact. But I promise you that young women are impacted by the very fact that you're leading, let alone the words and actions you share with them.
And they're not the only ones. The entire body of Christ needs your leadership. Men and women who are your same age and stage. Toddling young girls and boys who are taking first steps. A cane-wielding older generation who may never have seen a woman in leadership. Every single person in your community needs you leading and organizing, teaching and preaching, serving and guiding.