10 Ways to Help Single Women Flourish in Ministry
Whether single or married, we can all advocate for single women in ministry.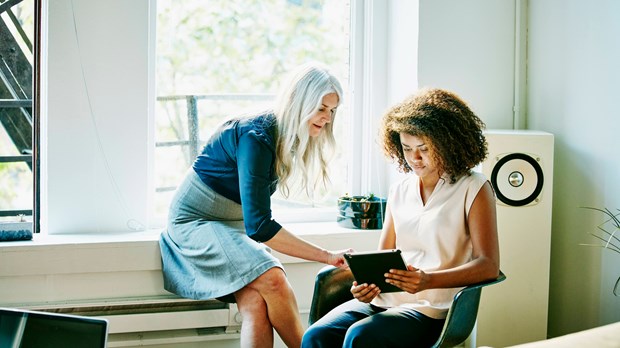 I am fortunate to know many amazing single women in ministry. They serve in student ministry, women's ministry, missions, small groups, teaching roles, and church planting. I'm encouraged and challenged by their obedience to God's call on their lives, and I have personally benefited from their ministries in countless ways. As someone who has served in several staff ministry roles, I have often marveled at how these dedicated women navigate the tough parts of ministry so well.
As one woman told me, ministry as a single woman is not for the faint of heart. On top of the usual ministry stress, single women have to worry about being treated like a minority in the church, guilt about taking time off, awkward comments about their dating life, and acute loneliness—just to name a few issues. Unfortunately, those of us who are married in ministry sometimes forget that. Ministry is hard in general, and we may forget—or not realize—that going through it alone can make it feel unbearable.
So I sat down with 11 single women in ministry, one at a time, to hear about their experiences. I felt like I already knew a lot when I embarked on this journey, but I have to be honest—I learned so much more. These women serve in different roles, in different regions of the country, in different denominations, and are in different stages of life, but there were several similarities that rose to the surface when I asked them how other leaders could help them flourish. Here's what I learned:
1. Get to know each person as an individual.
Of the 11 women I spoke with, there was a wide variety of reasons for their singleness and how they felt about it. Some had no desire to date or marry in their current stage of life. Others were actively dating. One woman was a widow. It's easy to assume when we see a single woman that we know her story, and even that we know what she wants. We might guess that she's desperate for a spouse, even offering to set her up with a friend. In reality, this may be more discouraging to her than anything. Worse, we often assume we know what her experience as a single is like. One woman shared with me that because everyone has been single at some point in their lives, our tendency is to assume we know what it's like to be single. But being single in college is drastically different than being single in your 40s, and being single in the 1980's is drastically different than being single today. Ask questions rather than assume. She'll feel honored, and you'll learn the truth.