How to Keep Leading When You Feel Like Falling Apart
5 things to do when you face tragedy and turmoil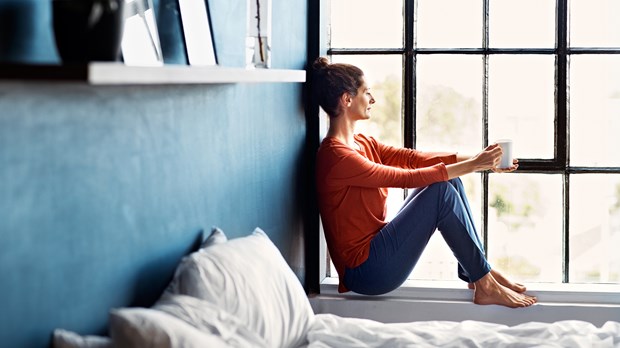 I just can't do this without her. The defeating thought came without warning and forced its way into my heart. I could barely breathe. We had worked side by side in ministry for years, and now she was gone. I'd lost her—my confidante, prayer partner, and best friend.
We sat on the front row at church before Sunday morning service when she gave me the news: stage four cancer. I determined to spend what little time we had making lasting memories with my friend. But she died the very next Sunday.
Besides being best friends, our ministry roles complemented each other perfectly. Her skills in cooking and hospitality gave much-needed dimension to my women's ministry. In turn, I assisted her in children's leadership. At a time when we saw great things happening in our families and ministries, tragedy struck. I knew I needed to continue ministering to others, but the heavy sadness caused me to doubt whether I could. As I grieved the loss of my dear friend, I was losing the desire to lead.
As women leaders, helping others through difficult times, offering advice and encouragement, and teaching women to stand firm against adversity is simply what we do. Yet tragedy and turmoil can also affect our own lives, and we're often unprepared to lead ourselves well during these times. Maybe like me, you've lost someone close to you. Maybe you've struggled through financial hardship or strained family relationships. When we have challenges, how do we cope? How can we continue leading others while facing hard times ourselves?
Mary and Martha, two faithful Christ-followers, faced life-changing loss as well. Those who have watched siblings suffer through illness, or even death, understand the level of grief these two women felt when their brother, Lazarus, became sick and died. Yet through their story, we can learn valuable truths to help us keep going in our God-given leadership roles when we feel like falling apart. Let's allow the details of their journey to bring hope and wisdom to lead while going through personal trials.
1. Be reminded of God's love through this difficult time.
"Now Jesus loved Martha and her sister and Lazarus. So when he heard that Lazarus was sick, he stayed where he was two more days" (John 11:5–6).
Women are nurturers. We have a natural tendency to care for others. As a woman leader, I struggle with allowing others to nurture me in my time of need. I want to be strong and hold myself together, afraid that showing weakness could cause people to lose confidence in my ability to lead them.