How to Keep Leading When You Feel Like Falling Apart
5 things to do when you face tragedy and turmoil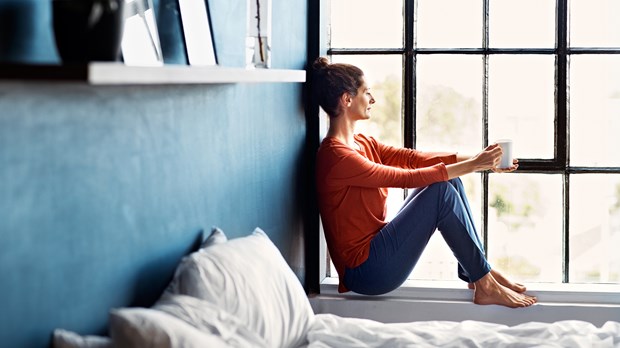 I just can't do this without her. The defeating thought came without warning and forced its way into my heart. I could barely breathe. We had worked side by side in ministry for years, and now she was gone. I'd lost her—my confidante, prayer partner, and best friend.
We sat on the front row at church before Sunday morning service when she gave me the news: stage four cancer. I determined to spend what little time we had making lasting memories with my friend. But she died the very next Sunday.
Besides being best friends, our ministry roles complemented each other perfectly. Her skills in cooking and hospitality gave much-needed dimension to my women's ministry. In turn, I assisted her in children's leadership. At a time when we saw great things happening in our families and ministries, tragedy struck. I knew I needed to continue ministering to others, but the heavy sadness caused me to doubt whether I could. As I grieved the loss of my dear friend, I was losing the desire to lead.
As women leaders, helping others through difficult times, offering advice and encouragement, and teaching women to stand firm against adversity is simply what we do. Yet tragedy and turmoil can also affect our own lives, and we're often unprepared to lead ourselves well during these times. Maybe like me, you've lost someone close to you. Maybe you've struggled through financial hardship or strained family relationships. When we have challenges, how do we cope? How can we continue leading others while facing hard times ourselves?
Mary and Martha, two faithful Christ-followers, faced life-changing loss as well. Those who have watched siblings suffer through illness, or even death, understand the level of grief these two women felt when their brother, Lazarus, became sick and died. Yet through their story, we can learn valuable truths to help us keep going in our God-given leadership roles when we feel like falling apart. Let's allow the details of their journey to bring hope and wisdom to lead while going through personal trials.
1. Be reminded of God's love through this difficult time.
"Now Jesus loved Martha and her sister and Lazarus. So when he heard that Lazarus was sick, he stayed where he was two more days" (John 11:5–6).
Women are nurturers. We have a natural tendency to care for others. As a woman leader, I struggle with allowing others to nurture me in my time of need. I want to be strong and hold myself together, afraid that showing weakness could cause people to lose confidence in my ability to lead them.
This is when I must remember how much God loves me, and that he has sent others into my life to help me through the hardship. Putting on a brave face and saying, "I'm fine," when others ask how I'm doing only shuts the door on potential growth.
John 11:5 begins with a bold reminder: Jesus loved Martha, Mary, and Lazarus. When we are tempted to refuse help from others, let's be reminded that God uses those in our lives to show his love. Let's invite other women into our hurt and allow them to minister to our needs. Responding well when others reach out will both help us heal and strengthen our relationships with those we lead.
2. In the midst of uncertainty, trust God's plan.
"Jesus answered, 'Are there not twelve hours of daylight? Anyone who walks in the daytime will not stumble, for they see by this world's light. It is when a person walks at night that they stumble, for they have no light'" (John 11:9–10).
In these words to his disciples, Jesus emphasized the uncertainty of returning to Judea to see Lazarus. His disciples feared for their safety, but Jesus encouraged confidence. Often times our leadership roles take us through the unknown. When we have no idea what lies ahead, we must trust God's plan more than ever.
I once heard God's plan for us described as a plane flying high above the earth. Looking down from above, the pilot sees the intricacies of intersecting roads. In the same way, God designed every path, detour, and intersection. He sees the big picture, where we only see what's just ahead.
When my friend passed away, her absence left a void in my heart and also in our church. She did so much for so many. I couldn't see how that emptiness would be filled, but God always sees the big picture. I knew through this terrible loss, God would ultimately be glorified. My job was to trust his perfect plan. As affliction comes our way, the best thing we can do is trust Jesus to light our path. We will not stumble if we stay close to him and depend on his guidance.
3. Run to Jesus for comfort.
"When Martha heard that Jesus was coming, she went out to meet him, but Mary stayed at home" (John 11:20).
Ministry life means being surrounded by people. We make ourselves available, sometimes forgetting to set aside time to be alone with our Savior. Difficult situations call for even more quiet time to let the comforting presence of Jesus soothe the weariness we feel.
When Martha found out Jesus was on his way, she did not hesitate. Scripture doesn't say why her sister Mary stayed behind at that moment, but this gave Martha much-needed time alone with her Lord. Let's give ourselves permission during trying times to take a break and run to Jesus for comfort. His loving presence will give us strength to persevere.
4. It's okay to wonder "what if," but don't linger there.
"'Lord,' Martha said to Jesus, "if you had been here, my brother would not have died. But I know that even now God will give you whatever you ask'" (John 11:21–22).
What if she were still here right now? What if things were different? Even three years after my loss, I sometimes wonder what might have been. Questioning events in our lives isn't a bad thing, as long as we don't let the questions consume us. We need to acknowledge God's sovereignty in all situations.
Although Martha thought circumstances would've been different had Jesus been there, she declared the truth of who Jesus is: "I know that whatever you ask from God, God will give you." Even Jesus himself demonstrated this same trust in the Garden of Gethsemane when he said, "My Father, if it is possible, may this cup be taken from me. Yet not as I will, but as you will" (Matthew 26:39).
Women leaders are master multitaskers. We problem-solve, organize, and keep things on schedule. But with this knack for structure and process comes the desire to make sense of it all. Unfortunately, we won't always have the answers. Understanding this teaches us more about humility and reliance on God. Consistently affirming God's lordship over our lives and ministries will keep us from falling into the trap of "what-ifs."
5. Know when to move beyond the mourning.
"After she had said this, she went back and called her sister Mary aside. 'The Teacher is here,' she said, 'and is asking for you.' When Mary heard this, she got up quickly and went to him" (John 11:28–29).
Friends came to Mary and Martha's home to mourn with them. Wanting to inform Mary of Jesus' return, Martha pulled her aside, away from all the people. Mary acted just as we would expect—she responded when Jesus called.
God delights in our immediate obedience. But we cannot miss the importance of Mary's circumstance. She was still distraught over Lazarus' death, but her willingness to leave that place of grief and respond to his call showed that there is a time to mourn, and then a time to move forward. This is a lesson I learned the hard way. Because even though many reached out to me in my difficult time, I stepped away from leading and stayed in solitude for too long. That separation negatively impacted the ministry. Instead of seeing the ministry strengthened through adversity, I watched it wither.
It took time for me to heal from the loss I experienced. But looking back, I now see how God was there, surrounding us with his love, guiding us with his gentle hand. My family and my friend's family still remain close, and we know love and compassion like never before. Because of this journey, I've learned the value of relationships. God also taught me an important truth. If we don't walk through hardships in healthy ways, women can fall victim to guilt, self-doubt, and burnout. But if we cling to him and seek out the wisdom in his Word, he will guide our lives and ministries into hope and healing. We will find the desire to keep leading and experience blessings and joy like never before.

Kristine Brown is a communicator at heart who teaches about God's powerful, relatable Word. She is the author of Over It. Conquering Comparison to Live Out God's Plan and founder of the non-profit organization, More Than Yourself, Inc. Kristine writes about her God-story and helps others discover their own at www.morethanyourself.com.