Why We Need Single Women Leaders
The unique challenges and powerful insights of unmarried ministry leaders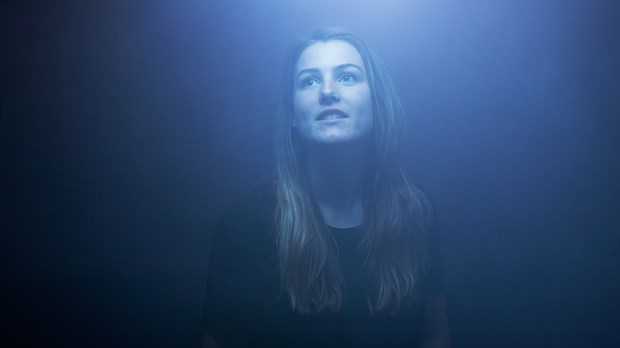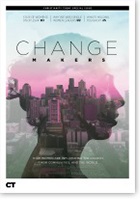 Editor's Note: This article is part of "Change Makers," our recent CT special issue focused on some of the ways women are influencing the church, their communities, and the world. It includes articles that explore trends in women's discipleship, examine research on women and leadership, highlight women who are making a difference, and grapple with the unique challenges female leaders face. Click here to download your own free digital copy of "Change Makers."
Since 2014, single adults have outnumbered married adults in the United States, but church ministries and programs often don't reflect this reality. Pastors rarely talk about singleness or dating from the pulpit, and churches struggle with integrating singles into church life. If it's difficult to be a single woman in the church, imagine the burden of being a single woman in church leadership.
Is Marriage the Goal?
First of all, the church's focus on marriage can be difficult to navigate. A clear message—however unintentional—seems to be communicated: Singleness is a less-than status, a stage of life meant to be passed through as quickly as possible, a stepping stone on the path to wholeness. Certainly, most Christians would heartily disagree with this theology, and yet it's what so many single people grasp from the way the church talks—or fails to talk—about singleness. Chi Chi Okwu, senior church advisor with World Vision and former associate pastor, says, "It's hard not to let those messages get deep inside you. You start to think, 'Maybe there is something wrong with me. Maybe I shouldn't be leading in this capacity.' "
"I never really thought much about being single," Okwu continues. "Working for a church, it becomes very pronounced because everything is about the family. It's the goal. It's like there's a piece that's missing until you get married." This message is so prevalent, she jokes that there must be a verse that says, "Thou shalt get married." "All I've found," she insists, "is Paul saying it's better to be single."
Aleska Barkoviak of Eastview Christian Church in Normal, Illinois, explains that many well-meaning people have shared false promises with her like "your time will come," or "someday you'll be married." She's quick to correct them: "That's not something that the Lord has promised. He has promised to never leave or forsake me, but he hasn't promised that human companion."
Stephanie O'Brien, church planter and pastor of Mill City Church in Minneapolis, Minnesota, says, "When I go to church-planting conferences, I've never been in a setting where someone assumed I was a church planter. People ask, 'Whose wife are you?' " This is also communicated in many ministry job searches. Some job descriptions mention a wife or children, making these values clear. Others communicate this in the interview process. O'Brien explains that the common assumption is that a person who is single can't minister to those who are married or parents. Of course, one only needs to think of Paul to know this isn't true.
Loneliness and Burnout Are Magnified Hazards
Because of this focus on marriage and family, single women leaders face a heightened risk of loneliness and burnout. "It feels like so many people do ministry together as a couple, and it can make me really aware that I'm doing this alone," observes Laura Leonard, a youth leader and elder at Life Church in Glen Ellyn, Illinois. "I don't have someone to share the burden of ministry, the joy of ministry, and the relationships." Loneliness can be especially trying for younger single women. Barkoviak explains, "When you're at college, you have all these friends. Then you get out into the world and you have a job and you realize that it can get lonely really fast if you're not willing to invest time in people and build up friendships around you."
Making time for those relationships, though, can feel impossible for single women in ministry. There is a misconception that people who are single have more time for ministry, so they are often expected to be available whenever they're requested, which can make avoiding burnout difficult. In reality, people who are single often take care of all the housework, bills, yardwork, and other obligations without the help of a spouse—meaning they may actually have less time.
"When you have a family, it's easier to create boundaries," says Tiffany Thomas, director of missions, young adults, and singles ministry at Scioto Ridge United Methodist Church in Hilliard, Ohio. "If I had a daughter, and she had soccer practice on Saturday mornings, I could tell my congregation that Saturday mornings are off the table. If you don't have a daughter, it's much harder to make that space. The church isn't going to intuitively think, 'Oh you spend a lot of time here. You should go home and do something else for a while.' "
Mandy Fowler, former small-group director at Bel Air Presbyterian Church in Los Angeles, agrees. She recalls a time she was asked to help with a Sunday night service. She'd already attended service and had a scheduled meeting with her small-group leaders that day, so she said no. It wasn't received well. She shares, "If I had said, 'My kid has a soccer game' or even just 'That's family time,' it would have been more respected."
To make matters worse, many single women feel guilty taking time off. "People celebrate when a man is taking his kids to Disney World, but if I go on a vacation with my girlfriends, it's different," Okwu says. "It's not that anyone looks down on it, but you feel guilty about stepping away." Along the same lines, Leonard notes that she often has to choose between ministry events and time with friends, and while many times she's happy to choose her ministry, there are times she's felt guilty choosing an event with friends.
An Example to the Church
Despite the challenges single women in ministry face, the church desperately needs them. When single women facilitate small groups, lead prayer during weekend services, guide the congregation in worship, or teach a Sunday school class, they visually represent the growing number of singles in our congregations, and that's incredibly important, Thomas asserts. This also lends to modeling Christian singleness and dating, says Okwu. "We don't talk about relationships or sexuality. Dating is hard. What's the model?" Okwu suggests that single women in ministry can provide this.
Single women benefit both single and married people in the church, though. They often have more freedom and flexibility in how they live out their callings, and they can inspire the rest of the church to imagine what God is calling each of us to do. Tammy Melchien, teaching team pastor at Community Christian Church, a multi-site church in and around Chicago, serves as an example. She's led in numerous roles in the church over the years, from overseeing the children's ministry at all the church's locations to planting and pastoring a new campus in Chicago. She says, "When I was younger, I made the decision that I was going to fully live my life no matter what. I'm not going to miss out on things I want to do in my life."
Single women can also be an example of choosing to live with contentment even if life doesn't look like we'd hoped—whether we'd hoped for a spouse, child, different career, or something else. Dorothy Haire was commissioned at age 50 to plant a church with her husband. Then, just 30 days into the church plant, her husband had a heart attack and passed away. Committed to following God's call on her life, she soldiered on, navigating ministry and her new singleness—a giant feat after being in a relationship with her husband since the age of 12. Haire's story of living fully for God is powerful.
Fowler notes that this will require preaching a robust theology of singleness. "There's biblical support for the value of being single, yet that value is never talked about. It's always talked about as a defect or a temporary status that everyone is trying to get out of. It's treated as less-than, like you've not reached your full potential, and that it's not God's ideal for life. It should be given some dignity." Okwu echoes her statements: "I'm not less-than because I'm single. Just because we're not as visible in church leadership doesn't mean we can't do that. We can bring so much to the table. Our voices are needed because there are so many people like us in the world and in our churches. To be the functioning body of Christ, we can't ignore certain pieces. I wish the church knew how much the church needs us and how much we need the church as well."
This will only happen when others—both single and married—begin seeing and advocating for single women in ministry. Christine Lee, the student worship pastor of Canyon Ridge Christian Church in Las Vegas, Nevada, says, "It's a human need to be seen, to truly be known for who we are, and to have space to be that. It's difficult, in general, for churches to make space for that. Not just for single people. Not just for women. I hope that the church would become—no matter what life stage you're in, no matter your gender, no matter what you're going through—a place for you to bring it all to the table."
How You Can Help Single Women in Ministry Flourish
Get to know singles as individuals. There's a whole range of reasons why people are single and how they feel about their singleness. Ask questions rather than assume. "The assumption is that because everyone has been single at one point, they know what it's like. But being single in college is completely different from what it's like to be a single into your late 20s, 30s, 40s, and beyond," Mandy Fowler explains.
Invite them to your celebrations. Tammy Melchien shares, "The hardest part for me is holidays when I can't be with my family." So if you're going to the Fourth of July fireworks, throwing a birthday party, or hosting Thanksgiving, invite a single person along.
Refuse to offer platitudes. God doesn't promise marriage to everyone, but he does promise his presence. Stop yourself from saying things like, "God's got someone for you," and "You just need to wait on God's timing."
Encourage good boundaries. To whatever degree you can influence your church culture, encourage people in ministry to be allowed rest, vacation, and good boundaries. This is crucial if we want to see single women succeed in ministry and stick around for the long haul.
Sponsor, invite, and validate their ministry. Because there often isn't a clear path to ministry for single women, they need people to help clear the way for them. Invite a single woman to teach at your ministry event, validate a woman's gifts publicly, or sponsor a woman when your church is looking to fill key ministry roles.
For more practical ideas on advocating for single leaders, read "10 Ways to Help Single Women in Ministry Flourish." If you are a single woman leader, check out Navigate Singleness in Ministry for practical tips.

Amy Jackson is associate publisher of WomenLeaders.com, SmallGroups.com, and Christian Bible Studies. She is a former small-group minister. You can follow her on Twitter @AmyKJackson.