Why I Chose Seminary
Equipping for the challenges and blessings of being called.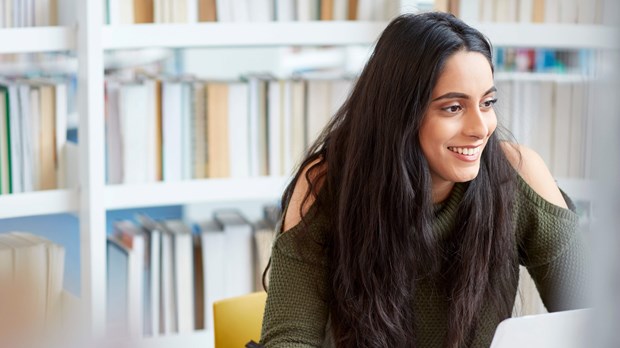 For many women leaders, we must be more highly educated than our male counterparts to receive the same acknowledgment of our calling and equipping. That has certainly been true in my experience.
I grew up in a liminal time in my home church. The conversation around women leaders was becoming more and more visible. Capable women were asking hard questions. Traditional pat answers were no longer sufficient. I was lucky to be born in that era because I grew up encouraged to be a leader and pastor by a man who had formerly said women couldn't be called to preach. But a slow evolution in his beliefs started when I was born.
A granddaughter can change a lot.
I grew up thinking I could do anything until I reached young adulthood. Then the cuteness of having a thirteen-year-old girl read scripture or pray in church hit the asphalt of what do we really believe about women and their callings? It was a tumultuous time. My parents and grandfather shielded me so I only heard rumors of elders fighting or heated disagreements. Slowly, opportunity changed and grew scarcer.
My journey to seminary was perhaps not an extraordinary one for many female leaders. It isn't surprising that most women pursue seminary for the same reasons men do—the education itself and increased opportunities. I craved education. Increasingly, I'd found the recommended women's ministry books were light on the theology I found so fascinating.
I read on my own, making my own informal study plan, yet it wasn't enough. For all that my informal reading was helpful to me, I found it often didn't count as a female leader. Too often, it was labeled as experience, not knowledge (a difference I still haven't parsed as being unequal), which made it somehow easier to ignore.
The times when I was mostly heard, there were still other barriers with the people who did invite me to the table. It was frustratingly hard to get my opinions and ideas out in meetings. Yet, I soon found I wasn't alone. Talking with other female leaders revealed the same problems and attitudes cropping up over and over again. We would commiserate and try to strategize being heard, but it was only partially effective.
Research backs up our experiences being passed over, talked over, or straight up ignored. In his article, "The Great Gender Debate," Eddie Wrenn shares that in meetings, men typically talk 75% more often than their female counterparts. Researcher Adrienne Hancock found that even when women are "allowed" to talk, they are interrupted more often than men. I found both surprising, until I started paying attention to what I had already unconsciously become accustomed to. Then I began to see it everywhere and in all settings, not just professional settings. Knowing these statistics helped me feel like I wasn't crazy.
Yet the solution to these two problems isn't simply to talk more. Additional studies show talking more doesn't help women in group settings—it can even hurt people's perceptions of them. This in turn makes them less likely to be listened to or to have their ideas implemented. Some of this wasn't surprising. After all, I had found myself stacked against men since middle school. But if I was going to make my life's calling in a male-dominated field, I realized I needed all the tools I could gather. Credentialed education became a goal for acceptance at the table.
After college, I interned for my campus ministry, and seminary was offered to us as a next step. They made it easy to apply, and even sent us on a campus visit for a long weekend. A combination of scholarships and funding allowed me to concentrate on my studies. That's how I got there. Some of it was purely because I craved the education, but a lot of it was to prove myself (even if I didn't realize it at the time) as worthy of a seat at the table. In many ways, seminary was the culmination of my movement toward both accepting my calling and proving my worth.
Seminary offered me directed learning in language, culture, theology, history, and the Bible. In seminary, it was my job to learn. Plus, there was the unexpected benefit of wisdom being handed out freely. Professors who'd made it their life's mission to understand certain aspects of theology or language or ancient civilizations, shared those experiences. They poured into us, giving of their passions and experiences in ways that helped me see how it was all interconnected and vital. My faith grew and stretched and changed and strengthened. Experience flowed through the hallways in other ways also. We seminary students came from all backgrounds: domestic and international, male and female, old and young. We were a good cross-section of God's kingdom.
Seminary also equipped me beyond what I could simply learn in a book. Classes aimed at practical application helped us gain new insights and new tools for ministry. I was surrounded by people who shared their stories of how they'd handled similar situations to the ones I was facing or would face. Practical ministry classes helped me experience what it was like to provide comfort at deathbeds before it was my responsibility. Not many people would have thought to teach me what words are cold comfort to the dying or their beloveds surrounding them.
Or myriad other practical things, like how to baptize someone with physical handicaps. Or how to organize a service around one of the holy days in the calendar. Or how to handle conflict. It was outside my normal purview, designed to stretch as well as to equip. Seminary prepared me before I had to do it in real life.
Seminary challenged me. I was forced to take stock of my gifts, my talents, and my beliefs. I was stretched and pushed to think beyond the simple answers, the pat answers, and wrestle with the hard questions of our faith. I was forced to give answers even when I was out of my comfortable depth, and I was allowed to be wrong, and to grow and change. It was a chance to take risks and try new things. Not everyone believed the same things I believed, and that stretched me. Some didn't believe in women in ministry. Some didn't believe in dancing or playing cards. Some believed an occasional beer was all right, while others believed it was an outright sin.
We ran the gamut of conservative to liberal, and it was the best thing that could have happened. I was stepping into real dialogues, ones that represented the diversity of churches, both national and international. I learned how to hold firm on my beliefs while acknowledging the position of my conversation partner with respect and love. It gave me practice in respectful disagreement as well as in picking my battles. It helped me boil down what I believed was required for salvation and what was nonessential, and to learn the difference in how to disagree about those two categories.
Seminary affirmed my calling. There was something powerful in being the only woman in a classroom and doing much more than holding my own. There was something humbling about looking around the classroom and seeing how far we still had to go for all of God's kingdom to be represented in those rooms. Professors called me "gifted," "talented," "a natural," and helped me stand tall when other classmates questioned why my husband didn't take classes with me (we share a lot, but we don't share our calling).
I went to seminary hoping to prove myself, hoping to learn more, and hoping to be equipped for my calling—and I came out realizing I had nothing to prove. My calling is enough. My identity as God's beloved daughter is enough. Seminary did equip me; it did give me the confidence and learning I desired, and ended up being an inflection point in my life. What I sought was inside me the whole time—but it was seminary that gave me the tools to excavate it.
And that is why I would choose seminary all over again.
Stefanie Coleman has a Master's of Divinity from Emmanuel Christian Seminary. She has worked in various roles from youth ministry leader to international church planter to Christian college adjunct instructor to her current role as the Adult Ministry Director at Community Christian Church Lincoln Square. Having lived on three continents, she can now be found in coffee shops in Chicago.