Why I Chose Seminary
Equipping for the challenges and blessings of being called.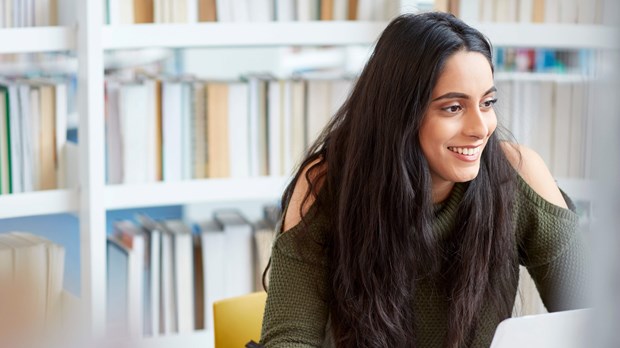 For many women leaders, we must be more highly educated than our male counterparts to receive the same acknowledgment of our calling and equipping. That has certainly been true in my experience.
I grew up in a liminal time in my home church. The conversation around women leaders was becoming more and more visible. Capable women were asking hard questions. Traditional pat answers were no longer sufficient. I was lucky to be born in that era because I grew up encouraged to be a leader and pastor by a man who had formerly said women couldn't be called to preach. But a slow evolution in his beliefs started when I was born.
A granddaughter can change a lot.
I grew up thinking I could do anything until I reached young adulthood. Then the cuteness of having a thirteen-year-old girl read scripture or pray in church hit the asphalt of what do we really believe about women and their callings? It was a tumultuous time. My parents and grandfather shielded me so I only heard rumors of elders fighting or heated disagreements. Slowly, opportunity changed and grew scarcer.
My journey to seminary was perhaps not an extraordinary one for many female leaders. It isn't surprising that most women pursue seminary for the same reasons men do—the education itself and increased opportunities. I craved education. Increasingly, I'd found the recommended women's ministry books were light on the theology I found so fascinating.
I read on my own, making my own informal study plan, yet it wasn't enough. For all that my informal reading was helpful to me, I found it often didn't count as a female leader. Too often, it was labeled as experience, not knowledge (a difference I still haven't parsed as being unequal), which made it somehow easier to ignore.
The times when I was mostly heard, there were still other barriers with the people who did invite me to the table. It was frustratingly hard to get my opinions and ideas out in meetings. Yet, I soon found I wasn't alone. Talking with other female leaders revealed the same problems and attitudes cropping up over and over again. We would commiserate and try to strategize being heard, but it was only partially effective.
Research backs up our experiences being passed over, talked over, or straight up ignored. In his article, "The Great Gender Debate," Eddie Wrenn shares that in meetings, men typically talk 75% more often than their female counterparts. Researcher Adrienne Hancock found that even when women are "allowed" to talk, they are interrupted more often than men. I found both surprising, until I started paying attention to what I had already unconsciously become accustomed to. Then I began to see it everywhere and in all settings, not just professional settings. Knowing these statistics helped me feel like I wasn't crazy.