Humor in the Pulpit
Connecting, confronting, and calling people to Spirit-empowered transformation.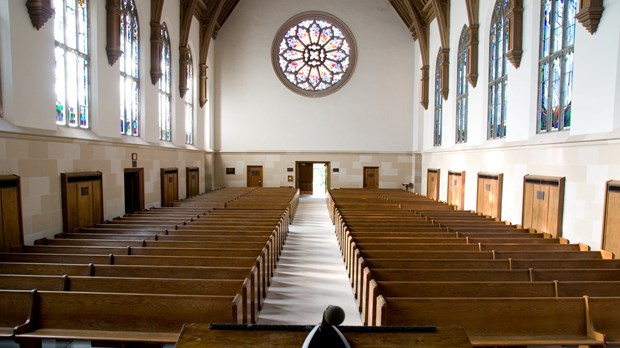 Preaching is a radical event. In a world moving at a breakneck pace—where most things involve a screen of some sort, and attention spans max out at 280 characters—preachers stand before a group of people who willingly choose to sit and listen for an extended period of time as we talk about an ancient book written thousands of miles—and years—apart from us. They come with the hope we can somehow bring them a good word from the Lord, a word that will make a difference when they stand up and return to their own frenetic worlds.
Preaching effectively to such a people requires more than good theology and decent public speaking skills. The preaching task requires us to connect with our listeners by building rapport. The unspoken, and perhaps subconscious, question of the listener is, Why should I allow this person to speak into my life? Authority in pulpit is no longer assumed, deepening the need for preachers to establish trust and connection with the congregation to earn the right to be heard. Women preachers face a secondary challenge in that they must also break through the barriers erected by perceptions and preconceived ideas about a woman's place in the pulpit in order to connect effectively.
The preaching task also requires us to confront cynicism and defensiveness, as well as the deadly apathy that muffles ears and hardens hearts. Listeners come to the pew having been inundated all week long by empty promises and false hopes from the media, politics, and advertising. To survive in a world constantly vying for our attention and devotion, we develop defense mechanisms to function amidst the chaos. Our task as preachers is to surprise the listener in such a way that the Words of Life can slip past the walls of cynicism, defensiveness, and apathy and do their work.
Ultimately, the preaching task is centered on the call to a new way of life—to transformation into Christlikeness. Effective preaching moves beyond connection for connection's sake, presses on through the confrontation of defense mechanisms, and insistently calls the listeners to respond to the Word.
What a tall order! No pressure, friend. Preaching is a radical event.
I have stacks of books in my office devoted exclusively to the task of preaching, each brimming with wisdom from seasoned preachers. You have probably read them, too. But some things can truly only be learned by doing—trying, failing, adjusting, and trying again. The responsive and effective preacher takes the tools provided to her by giants like Craddock, Long, Taylor, and a host of others and puts them to use in her unique way, in her unique voice.