Encouraging results are reported in this emerging South American nation
Argentine evangelist Luis Palau traveled to the inland South American nation of Paraguay in September to conduct a week-long national crusade, culminating months of evangelistic activity in that country. The efforts of Palau's team led to a reported 10,250 Christian commitments.
Palau, along with four associate evangelists, held the crusades in seven Paraguayan cities for which the cumulative attendance was estimated at 155,000 (that includes those who attended more than one night). Palau concentrated his efforts on Asunción, Paraguay's capital and most influential city. According to David L. Jones, director of publications for the Palau team, almost 1,700 of the 25,000 in attendance the final night made a commitment to Christianity.
Eighty-six of Asunción's 89 evangelical churches are participating in a follow-up effort, seeking to channel new Christians into churches. Even before the crusade had ended, Baptist minister José Missena had welcomed 300 new members into his fellowship, more than doubling the size of his congregation. Missena, the coordinator of the national effort, called the crusade "the most historic event to take place in recent memory here in Paraguay."
The pastor who supervised the crusade in the city of Encarnación reported that one of the walls of his church was knocked down to make room for 200 new believers.
Palau credited a strategic radio ministry with preparing the nation for the campaign. In the months prior to the crusade, Palau's team launched daily radio programs on a dozen stations in strategic locations across the nation. Also, scores of interviews with journalists nationwide contributed to the 48-year-old evangelist's visibility.
Press coverage for the recent crusade was markedly different from coverage of Palau's first Paraguay crusade in 1976, when Palau was virtually ignored by the press. The crusade six years ago resulted in a reported 5,000 conversions, doubling the size of the evangelical church in Paraguay. In September, according to Palau, "the whole country was aware of the presentation of the gospel, and the press could not have been more charitable."
The growing liberty of the Paraguayan press and the enthusiasm of Paraguay's people for the gospel are among many of the fundamental changes being experienced by a nation that once was described as South America's "long forgotten backwater." Long one of the Western Hemisphere's poorest nations, Paraguay now boasts the fastest growing gross national product. Between 1970 and 1980, Paraguay's per capita income increased from $260 to $1,404.
At the heart of Paraguay's new-found prosperity is a dam, currently under construction at Itaipu, on the Parana River south of Asunción. National Geographic describes the Itaipu project as "one of the mightiest construction projects on earth."
By 1988, the dam will produce an estimated 12,600 megawatts of electricity, surpassing Grand Coulee Dam in the state of Washington as the world's largest hydroelectric plant.
A remarkably homogeneous nation, virtually all Paraguayans are bilingual, speaking both Spanish and an Indian dialect called Guarani. The literacy rate is over 80 percent. Street crime and slums are noticeably absent from Paraguay's large cities, and, unlike other Latin American countries, in Paraguay there is no dangerous gap between the very rich and the very poor, and class consciousness is almost nonexistent.
Since the major phase of construction began at Itaipu in 1978, more than 40,000 Paraguayans have worked on the project. Ten thousand new homes have been built, mainly to house workers. The net effect has been a breath of life for the Paraguayan economy, including the elimination of unemployment. In Asunción, tall office buildings are appearing regularly and brand new cars are finding new homes on anachronistic city streets.
Amid all the changes, Paraguay's leadership has remained constant. Since gaining control of the government in 1954, President Alfredo Stroessner and his Colorado party have totally controlled Paraguay. Though there are public elections every five years, for which Stroessner campaigns vigorously, there is only one political party.
The debate about Stroessner's integrity and motives rages on. A reporter for Asunción's largest newspaper has been jailed on two occasions for his criticism of government policies. In addition, a Paraguayan anthropologist claims that he was tortured because of his antigovernment activities, leaving him with broken ribs and impaired hearing. What cannot be argued is that Stroessner has brought stability to a nation that, before his reign, had witnessed 44 rulers in 85 years. Many agree with Nelson de Barros Barreto, a United States-educated employee in Paraguay's Ministry of Agriculture, that "nobody could have held Paraguayans for 28 years unless we wanted to be held."
While it is true that there have been jailings of press people and temporary shutdowns of newspapers, criticism of government activities and officials is becoming more and more common and permissible. Palau and his team met no obstacles. "We were given total freedom to deliver our message; we were met with great respect," the evangelist said.
Palau's sentiments are echoed by Henry Klassen, executive secretary for the Evangelical Mennonite Conference Board of Missions, one of the largest mission organizations in Paraguay. "Our workers have had no limitations on their ministries; we feel very positive about Paraguay's reception of the evangelical church," Klassen stated. The Mennonite organization is currently awaiting final governmental approval for a second radio station to be built in Paraguay.
Stroessner's and his government's tolerance of Christianity was evidenced during Palau's September crusade, when the president gave his approval for the World Home Bible League to distribute 100,000 Bibles and study courses to school children nationwide.
In addition, among those who converted to Christianity were the governor of one of Paraguay's military zones and his wife, and the mayor of one of the leading cities. Paraguayans, especially the youth, are concerned about what will happen when the 70-year old Stroessner exits. An unfavorable change could mean the curtailment of Paraguay's new-found religious freedom.
Palau was impressed with how the Paraguayan church had matured since 1976. Palau said, "I believe the Paraguayan church is in better shape than ever to nurture these spiritual babes." But Christians there, like all others, have what they perceive to be a tenuous grip on freedom.
"There is a sense of urgency," Palau said, "that if a curtain should fall the wrong way [after Stroessner], it could have a negative effect on the gospel. We are trying to impress on the church the importance of the freedom it now has."
Consolidation In Christian Book Distribution Raises Concern
Spring Arbor Distribution Company, the nation's largest distributor of Christian books, has acquired UNILIT, formerly the third largest distributor, from Tyndale House Publishers, Inc. The transaction gives Spring Arbor a virtual monopoly of the book distribution industry, a situation some publishers are accepting cautiously.
Joe Hertel, manager of the book division at David C. Cook Publishing Company, says, "Our concern is that competition is now gone from the book distribution industry." The net effect of the sale will be a stiffening of competition between publishers and distributors, especially Spring Arbor, for the business of retailers. Generally, small-to medium-sized bookstores find it more profitable and convenient to buy from a distributor than to buy directly from publishers.
In the past, the book distributor's middleman role between publisher and retailer has been limited to filling special orders. The concern among some publishers is that Spring Arbor's plans to expand its services to retailers could result in a cut in publishers' profits. For example, if retailers find they can get books faster from a distributor, publishers are forced to pay for the distributor's services and thereby lose money to the middleman. Also, some authors' contracts call for a decrease in royalties if a certain percentage of books is sold to a distributor. However, most publishers, including Peter Kladder, president and chief executive officer at Zondervan Publishing House, maintain that the actual change in the distributor's role will be minimal. According to Kladder, large retailers will always find it more profitable to purchase books directly from publishers.
Spring Arbor started in 1978 and climbed to the top of the Christian book distributing world in less than four years. Publishers acknowledge that Spring Arbor has flourished because of its efficiency. According to its president, Jim Carlson, "Spring Arbor provides a much-needed service for retailers and publishers." Carlson adds, "There exists now a healthy competition in the arena of Christian book distribution."
Have something to add about this? See something we missed? Share your feedback here.
Our digital archives are a work in progress. Let us know if corrections need to be made.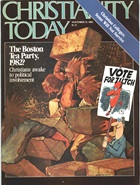 This article is from the November 12 1982 issue.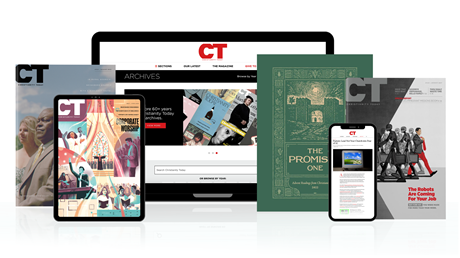 Subscribe to Christianity Today and get access to this article plus 65+ years of archives.
Home delivery of CT magazine
Complete access to articles on ChristianityToday.com
Over 120 years of magazine archives plus full access to all of CT's online archives
Subscribe Now
Palau Holds Mass Crusades throughout Paraguay
Palau Holds Mass Crusades throughout Paraguay