Far-reaching antiabortion legislation has been introduced in the U.S. Congress by Rep. Henry Hyde (R-Ill.) and Sen. Gordon Humphrey (R-N.H.).
If passed, the bill—called the President's Prolife Bill because the White House proposed it—would accomplish three major goals of the right-to-life movement. First, the proposed bill states that the Supreme Court "erred" when it made abortion legal in 1973 and that "a right to abortion is not secured by the Constitution." Also, it permanently prohibits the federal government from paying for abortion unless the mother's life is endangered. Finally, the bill would bar federal family-planning dollars from groups that provide abortion procedures or referrals.
Although President Reagan has been a vocal proponent of a prolife view, this new bill represents his administration's first attempt to assume leadership on right-to-life legislation. Critics have charged the President engages in more talk than action on this issue. Administration strategists say the White House has been slow to act because of a lack of consensus among prolife activists on priorities and strategy.
Mixed Reviews
With very few exceptions, prolife groups support the President's bill, but with varying degrees of enthusiasm. While some view it a top priority, others continue to focus their efforts on other legislative measures.
The most enthusiastic support has come from the Ad Hoc Committee in Defense of Life, a New York-based lobbying organization that regards the bill as a decisive battle in the abortion war. The group states in its publication Life-letter that it will take "an all-out effort to win," adding that a failure to make that effort "would deliver a devastating message about the antiabortion movement's political will."
However, the National Right to Life Committee (NRLC,) the nation's largest grassroots prolife organization, views the proposed bill as but one of several priorities. According to NRLC legislative director Douglas Johnson, NRLC is also trying to stop passage of a civil rights bill that may force hospitals to perform abortions (CT, April 17, 1987, p. 46). In addition, it is seeking to prevent the resumption of foreign aid to private groups that advocate abortion, and is opposing federally mandated school-based clinics. Johnson noted that the President's Prolife Bill faces a steep uphill battle in Congress. In the House of Representatives, the bill has been referred to a subcommittee headed by Rep. Henry Waxman (D-Calif.), a skillful and articulate abortion advocate who, Johnson predicts, "will do his utmost to smother" the bill.
Previous prolife bills have died in committee, Johnson said, because the Democratic leaders of the House do not want Congress to record an "up or down" vote on the issue. For one thing, Johnson observed, because of a tenuous prolife majority in the House, an antiabortion measure before the full House could pass. But even if it did not, the vote tally would provide fodder for the prolife movement when prochoice representatives campaign for re-election.
Prolifers should back the bill for these reasons, Johnson maintains, but not to the exclusion of other concerns, since the bill's chances for success are slim. "The House has never been permitted to vote on Roe v. Wade," Johnson noted. "If the Speaker of the House and Henry Waxman have their way, the House will never have that opportunity."
The Bill's Provisions
Perhaps the first portion of the proposed bill poses the greatest challenge to its success. That section squarely opposes the Supreme Court's 1973 ruling to legalize abortion, stating, "Scientific evidence demonstrates that abortion takes the life of an unborn child." It goes on to fault the Supreme Court for "not recognizing the humanity of the unborn child and the compelling interest of … states to protect the life of each person before birth."
The bill would also permanently prohibit federal funds for abortions, except those to save the mother's life. This is the substance of the Hyde Amendment, passed annually by Congress since 1976. But by fixing it into law permanently, the prolife movement would avoid yearly battles to attach antiabortion riders to other bills.
Finally, by denying federal family-planning funds to organizations that provide abortions or referrals, the proposed law addresses an area of increasing controversy. When the family-planning program, known as Title X, was established in 1970, federal funds were not granted to groups offering abortion as "a method of family planning." The Department of Health and Human Services (HHS) has said groups may receive Title X funds provided their abortion-related activities are financed by other sources.
The administrator of the Title X program, Jo Ann Gasper, in January told regional HHS administrators to deny Title X grants to groups that advocate abortion. Her order was rescinded, and she was reprimanded by higher-ranking officials. The incident caused an outpouring of mail and phone calls from prolife activists supporting Gasper. In March her reprimand was lifted, but the controversy lingers over whether present law prevents abortion providers from receiving federal funds.
By Beth Spring.
Have something to add about this? See something we missed? Share your feedback here.
Our digital archives are a work in progress. Let us know if corrections need to be made.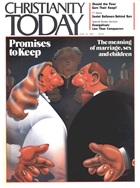 This article is from the June 12 1987 issue.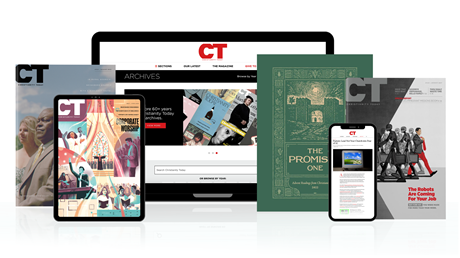 Annual & Monthly subscriptions available.
Print & Digital Issues of CT magazine
Complete access to every article on ChristianityToday.com
Unlimited access to 65+ years of CT's online archives
Member-only special issues
Subscribe
Proposed Prolife Bill Goes for the Jugular
Proposed Prolife Bill Goes for the Jugular