Just before last year's presidential election, my church bought full-page ads in USA Today and the Washington Times. In them we warned Christians of what we thought were the dangers of voting for a presidential candidate who supports homosexual rights, lifting regulations on abortion, and distributing condoms in public schools.
Not long afterward, we heard from the Internal Revenue Service. These matters are political, the IRS explained, and the church must be silent on them. Speaking out on them violates IRS code on tax-exempt organizations.
The IRS proceeded to ask us for a mountain of information, including the names and addresses of financial supporters, so it could determine if a "church inquiry" was called for. While in good conscience we could not respond to all of their requests, we did supply several pages of Bible-based explanations of the church's identity and role. At press time, our response was still under review.
When CHRISTIANITY TODAY covered the incident (Dec. 14, 1992, p. 64) it used the headline "Church Tests Political Limits." The magazine should have called the story "Government Tests Limits of the Church."
Has tax exemption become a means for government to control the church? Evidently the government thinks so. And by their meticulous compliance, many pastors, church boards, and Christian leaders seem to support that position.
Some of God's watchmen bear powerful oracles of warning that should be delivered clearly and unapologetically. Yet, just as Judah relied on the "broken reed" of Egypt's protection (Isa. 36:6), those watchmen hold back for fear of losing tax-exempt status.
Too often, reproving the works of darkness or warning the saints is no longer a matter of "What saith the Scriptures," but "What saith the IRS." Too many churches view tax exemption as a tenuously held privilege—a monthly lease paid for by surrendering the right to speak on the issues of the day.
This has not always been the case. Our Founders understood the church to be separate from government jurisdiction—not tax exempt, but tax immune. To tax was to exercise civil control in church affairs.
But lately, government has been acting as though it has a right to tax the church—and is doing the church a favor by leaving tax dollars in the church larder. This, in their view, amounts to subsidizing the church.
In return for this generous subsidy, the church and its watchmen are expected to bow obsequiously before government censors.
But this must not continue. We churches that hold to moral absolutes will find ourselves more and more out of step with the culture around us. We exist on the foundation of eternal, immutable rules. And one facet of our calling is to try all things by God's Word and expose the works of darkness.
We cannot allow tax exemption to become the bit by which government controls the church's mouth in that prophetic role.
We must begin by refusing to act upon a nonexistent agreement. No church that cares for the lordship of Christ ever understood or agreed that tax exemption means being government registered and controlled.
We do not need permission to speak on moral matters or to publish ads that warn other Christians about what we believe are the works of darkness. We may do this freely, on local or national levels, and we may do it without fear of the government. Also, if they so choose, people may freely give of their finances to support the church in this task.
But suppose the worst. Suppose we are forced to surrender our tax-exempt status. The loss could become a gain. We could, as it were, cast down the broken reed that splinters in our hand and embrace anew the lordship of Christ and his Word. And his words, Isaiah reminds us, put teeth into the mouth of worms—teeth that even worms can use to crush mountains and make hills into chaff.
Daniel L. Little is pastor of the Church at Pierce Creek in Binghamton, New York, and has written for The Pentecostal Evangel, Guideposts, and other publications.
Speaking Out does not necessarily reflect the views of CHRISTIANITY TODAY.
Have something to add about this? See something we missed? Share your feedback here.
Our digital archives are a work in progress. Let us know if corrections need to be made.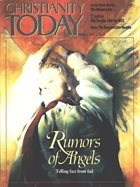 This article is from the April 5 1993 issue.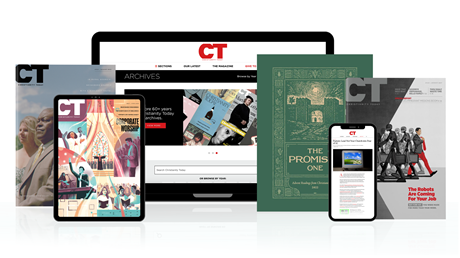 Subscribe to Christianity Today and get access to this article plus 65+ years of archives.
Home delivery of CT magazine
Complete access to articles on ChristianityToday.com
Over 120 years of magazine archives plus full access to all of CT's online archives
Subscribe Now
Speaking out: Don't Let the IRS Rule the Church
Speaking out: Don't Let the IRS Rule the Church