As a Christian and a Hollywood screenwriter who has lived in Los Angeles since the 1970s, Coleman Luck understands both sides of the cultural clashes between evangelicals and Hollywood—and he tries to bridge these unfriendly worlds as he communicates spiritual concepts in his television productions. Luck was co-executive producer for the action/adventure series The Equalizer on CBS from 1985 to 1989, cocreator and executive producer of Gabriel's Fire in 1991-92, and executive producer for the more recent television adventure series The Burning Zone (United Paramount Network). His latest screenplay, The Touch, is based on Charles Williams's concept of Christians bearing one another's burdens. Luck, 52, talked with CHRISTIANITY TODAY's Mary Cagney while attending an ethics conference at Wheaton College in Illinois.
Why is there such a standoff between Hollywood and evangelicals?
Both groups underestimate the importance the other places in its system of faith. Hollywood's faith is in the First Amendment right to free speech. I think evangelicals cannot believe Hollywood is motivated by anything other than money. While money is a factor, most people in Hollywood believe passionately in the films and television they make.
Does Hollywood particularly dislike Christianity?
I would rather say Christianity is to some degree feared in Hollywood. The only forms of Christianity Hollywood understands are Catholicism and right-wing conservative politics dressed in religious terminology. Also, there is a large Jewish community in Hollywood, and Christians don't have a spotless record when it comes to anti-Semitism. These Jewish filmmakers have understandable reasons to be afraid of institutionalized Christianity. This fear influences the attitudes of Hollywood.

Screenwriter Coleman Luck:
"The only forms of Christianity
Hollywood understands are
Catholicism and right-wing
conservative politics dressed
in religious terminology."

Did evangelicals overreact to the film The Last Temptation of Christ a number of years ago?
It's too easy simply to criticize Hollywood for producing films that aren't culturally or spiritually sensitive. For example, consider how Bill Bright's organization, Campus Crusade for Christ, uses the Jesus film in cultures that have never seen films before. I've watched video footage of little children viewing the Jesus film. We may say, "Look at the emotion in these children and look how the film is moving them." But just remove the religious context of Jesus being nailed to the cross and you're left with a film about a man being tortured—something we are appalled at if Hollywood shows our children. I am not saying we should never use the Jesus film. The point is it's easy to be insensitive when crossing cultures, whether from Christian America to Pakistan or from Hollywood to the evangelical community.
The much-publicized attempt by Bill Bright to buy the negatives for Last Temptation was interpreted by folks in Hollywood as a slap in the face to their integrity. To them it implied: "You people are just whores, and the only thing you care about is money—so here's the money."
What do you think of Christians boycotting Disney?
I think boycotts like this have very little long-term effect. Disney is having a very successful year, even with the current boycott. Furthermore, I know from experience that heavy-handed techniques build resistance in Hollywood. They feel they will lose their integrity if they bow to that kind of pressure.
On a more personal level, they also wonder what the Bible has to do with such arm-twisting. Our theologians may justify it, but the nuances are lost on the executives of the entertainment industry. I remember during The Last Temptation of Christ I was working with Universal Television, and thousands of people began picketing outside our studios. For us inside, it was frightening. I remember driving with a friend through a crowd of people who were shoving placards with "John 3:16" written on them in front of our car. These were Christians, but believe me, they didn't look very loving. My friend, who was not a Christian and was a producer for Equalizer, turned to me and said, "I would hate these people if I didn't know you."
What are Hollywood's faults?
Hollywood is guilty of ugly and cheap stereotypes of people of faith. If they tried those stereotypes with sexual orientation or gender or race, they would be justifiably castigated. It goes all the way back to Elmer Gantry (1960), which was a watershed film of that sort. There's a current example of this in the movie Contact. It's a very good film overall, but who is it that's destroying all the scientific work that has been built up in order to contact this civilization in Vega? A Christian fanatic. These are cheap, easy villains for Hollywood to deal with. It is unconscionable for them to stereotype us in this way.
Have something to add about this? See something we missed? Share your feedback here.
Our digital archives are a work in progress. Let us know if corrections need to be made.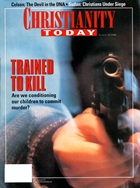 This article is from the August 10 1998 issue.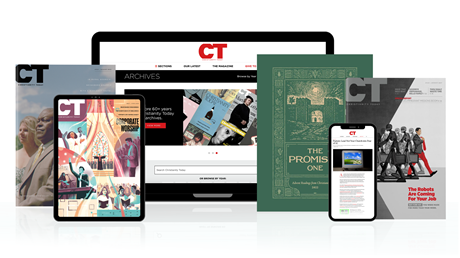 Annual & Monthly subscriptions available.
Print & Digital Issues of CT magazine
Complete access to every article on ChristianityToday.com
Unlimited access to 65+ years of CT's online archives
Member-only special issues
Subscribe
Why Hollywood Doesn't Like You
Why Hollywood Doesn't Like You