Jonathan Strawder's arrest in Orlando on December 15 on charges of grand theft and securities fraud involved more than just another religious scam with Christian contributors. Authorities hope he can provide crucial information about the workings of an even larger operation, Greater Ministries International Church (GMIC), which has headquarters in Tampa (CT, Jan. 11, 1999, p. 16).
Strawder, 26, founded Sovereign Ministries International in May 1997 in Longwood, Florida, near Orlando. But Sovereign was no church or mission; its salespeople, called "ambassadors," told prospects that Sovereign was a "Christian secured-assets" company, specializing in "Bible economics" and open only to believers. Sovereign promised risk-free returns of double, triple, or even more on investments in little more than a year, through programs with names such as "The Talents," "Fishes and Loaves," and "Perpetual Living Waters."
Strawder said the company could make such returns because of overseas trading in little-known but supposedly lucrative "bank debenture trading programs." The profits would "empower the people by building their wealth," in turn "releasing their hearts and minds to concentrate on their spiritual well being and relationship with GOD." To back up the claims, investors received impressive-looking booklets with titles such as "Risk-Free Capital Accumulation" and "Introduction to Bank Debenture Trading Programs," purportedly endorsed by the International Chamber of Commerce, the International Monetary Fund (IMF), the World Bank, and other prestigious financial bodies.
Investors were assured that the profits would not only build their personal wealth but also benefit mission and church programs. "Sovereign Ministries is serious about its aim to relieve sickness, poverty, and spiritual blindness," one brochure declared. "Look what the Lord hath wrought," crowed another: "A means to generate funds with which to finish His end-time business."
Investors found Strawder to have a magnetic personality and to be well versed in Scripture. Sovereign thus signed up hundreds of investors and garnered more than $12 million in less than a year. The "ambassadors" pocketed handsome commissions, while Strawder himself took expensive trips, bought a boat, and purchased four luxury vehicles.
PAPER ILLUSIONS: But Sovereign turned out to be a Ponzi, or pyramid, scheme. The sophisticated technical jargon about international banking transactions that filled the brochures proved bogus. The legitimate groups claimed as sponsors have repeatedly denounced such plans as fraudulent: For instance, the latest International Chamber of Commerce report stated that "there is no bank debenture instrument market in which such spectacular returns, on a risk-free basis, can be generated." The IMF has echoed the warning.
In actuality, Sovereign Ministries conducted no international trading and generated no profits. The bubble burst as quickly as it expanded: in January 1998, Strawder admitted to his staff that the $12 million had diminished to $8 million and prospects for recovery looked bleak. State investigators soon stepped in to freeze Sovereign's accounts and impound Strawder's vehicles. Strawder, who has promised to cooperate with state authorities, is expected to receive at least a five-year prison sentence.
In most Ponzis, investors lose everything. Sovereign's investors, however, should receive at least half of what they put into the scam.
EXTENSIVE PARALLELS: State investigative records show there are connections and extensive parallels between Sovereign's program and that of Greater Ministries:
Strawder's father and uncle had been insiders at GMIC, and Jonathan Strawder worked with them at GMIC before setting off on his own.
Greater also runs a "Faith Promises" program that vows to double investors' "gifts" within a year from the profits of vaguely described offshore trades. The forms and terminology of the two programs appeared to be similar, and state records indicate many Sovereign investors also participated in Greater's program.
Sovereign started in May 1997, two months after a Florida appeals court overturned a state cease-and-desist order against GMIC. The court ruled that Greater's "Faith Promise Plan" was not an illegal security under state law because its paperwork described it as a "gift" and did not promise any specific return, leaning instead on its understanding of God's promise in Luke 6:38 ("Give and it shall be given unto you."). Sovereign's "ambassadors" quoted the same verse and likewise carefully spoke of "gifts" rather than "investments" and "blessings" rather than "return," even while brandishing charts describing vast, supposedly risk-free profits.
GREATER TROUBLES: If authorities gather new information from Strawder about Greater Ministries, it will add to a growing list of legal troubles for the larger group:
Cease-and-desist orders remain in force against its "Faith Promise" program in California, Ohio, and Pennsylvania.
On December 11, a Bakersfield, California, couple, Don and Jeana Muir, pleaded no contest to charges of selling unregistered securities; they had collected $100,000 for GMIC.
The Pennsylvania state attorney general is seeking a sweeping contempt order aimed at forcing GMIC to return funds to hundreds of contributors and cease operations in the state.
Meanwhile, Greater Ministries' "Faith Promises" program continues to experience what the leadership calls "a season of testing." Until last summer, thousands of GMIC donors received monthly packets of new $50 bills as returns on their "gifts" to the ministry.
But most such payments stopped abruptly last September. "Gifters" received a letter in December informing them that "after many hours in prayer," GMIC's directors had decided that "We will no longer be blessing (sending payments) on a monthly basis."
Instead, the letter said, funds will be sent when available, as "God is not locked into a set pattern." Greater Ministries officials refused to meet with CT at GMIC Tampa headquarters.
Have something to add about this? See something we missed? Share your feedback here.
Our digital archives are a work in progress. Let us know if corrections need to be made.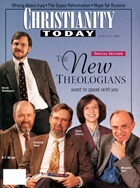 This article is from the February 8 1999 issue.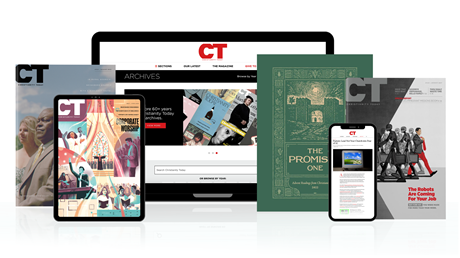 Subscribe to Christianity Today and get access to this article plus 65+ years of archives.
Home delivery of CT magazine
Complete access to articles on ChristianityToday.com
Over 120 years of magazine archives plus full access to all of CT's online archives
Subscribe Now
$12 Million Fraud Scheme Parallels Greater Ministries
$12 Million Fraud Scheme Parallels Greater Ministries