If you are providing rice, winter clothes, or emergency shelter to poor people as a relief worker in a foreign country and a grenade rolls at your feet, the first thing you should do is:
Turn and take one giant step.


Kick it away.


Run like the wind.


Hit the ground and remain facedown.


More than ever, Christian relief workers need to know the answer to such questions. Aid agency security concerns that had already risen during the past decade shot into the stratosphere after the terrorist attacks of September 11. Requests to Ventura, California-based Crisis Consulting International (CCI) for advice on crisis preparedness—and threats—have quadrupled since the twin World Trade Center towers fell, says Robert Klamser, CCI's executive director.
Terrorists now make no distinction between Western relief workers and the embassy workers or corporate executives they traditionally have struck, Klamser says.
In both Muslim and non-Muslim countries (including the United States), Christian organizations have received threats that "appear to be related" to the September 11 terrorism—Klamser declines to elaborate—or are related to U.S. retaliation, he says. Whereas hostile forces once targeted Western aid workers merely as symbols of an economic or political system, religious animosity has changed the security equation, he says.
"Whether part of the network of September 11 acts or just those who rallied to the call to jihad, that is a religious-based fervor," Klamser says. "And that puts Christians as direct targets, not as incidental targets."
Multiple Choices
About that grenade problem: you should first kick it away, according to the World Vision Security Manual. Then take a long step in the opposite direction, drop to the ground, and remain there with arms and legs straight and pointed back at the grenade. Do not keep running—with a fuse time of between four and eight seconds and a blast range of about 30 meters in all directions, the grenade will do much less harm if you are facedown rather than upright.
World Vision has offered such tips in seven training workshops to 150 of its 300 field directors and managers around the world during the past three years, says Charles Rogers, the organization's director of corporate security. Another 50 directors/managers will receive training in workshops this month. They in turn will train their field personnel, and Rogers also offers a workshop designed for lower-level workers. Cluster by cluster, the organization strives to equip its 13,000 workers to survive in today's world.
Country directors and operation managers get three days of classroom instruction on security management and teaching skills, then spend two days outdoors applying what they've learned in highly realistic simulation exercises. Actors play the part of violent adversaries.
"They're pretty rough," Rogers says. "Nobody gets hurt, but it's very intense."
For instance, the trainees might take maps and convoy vehicles for an assignment to deliver food to a refugee camp. En route they encounter some threat—a hostile checkpoint, land mines, or an attack by local militia. "They don't know what's coming," Rogers says. "One thing it certainly tells us is who is fit to do this work. Some people handle it extremely well; others just fall apart."
A training team psychologist, observing their reactions, occasionally pulls a distressed participant out of the exercise. Besides testing psychological mettle and the ability of trainees to respond to a hostile situation, the simulation exercise shows whether workers have the basic skills to manage a convoy, Rogers says.
"We find out if they do the things that will save their lives, or if they do things that will jeopardize their lives," he says.
Recently, he adds, a group of local militants accosted World Vision staff at a refugee camp in an African country. "I was told afterward that everything they had learned at our security program happened," Rogers says. "They think the training saved their lives."
In six years, the agency has increased its security expenditures from zero to more than $300,000, nearly 1 percent of World Vision's $350 million budget, according to Rogers. At first, field managers sent underlings to workshops designed for high-level decision makers, he says. Soon country directors began to realize they needed to better manage security.
"Since September 11 this has accelerated exponentially," Rogers says. "The two workshops scheduled for February will be filled with senior managers, especially those from moderate- to high-risk countries. Security is being taken very seriously."
Unsuspected Targets
Getting aid agency executives—and donors—to support such a level of security preparedness has been a problem, but Rogers says resistance is now softening. Most aid agencies cannot afford a full-time security post, but field managers at organizations such as World Concern have received training from CCI (which also helps run World Vision's workshops). Catholic Relief Services has spurned crisis simulation training as a waste of time and money, but protecting itself from violence is suddenly one of the vast organization's top priorities, says Frank Carlin, deputy executive director of CRS.
Security is only one of Carlin's many responsibilities. Likewise, security had been just one among various priorities for the organization until September 11, he says. CRS management and field workers, he says, are taking potential dangers more seriously than before in countries once considered less threatening, such as Niger and Madagascar.
Madagascar?
"Madagascar certainly doesn't have a high Muslim population," Carlin says. "But the terrorists, being very clever, will be looking at the least likely targets, where they will encounter the least suspicion and maybe the least vigilance."
Some mission agencies have withdrawn church planters and evangelists from high-risk areas, but generally aid organizations have remained. CRS initially evacuated workers from Pakistan after September 11 but returned soon after evaluating risks, Carlin says. Like other aid agencies, CRS has maintained its operations in Muslim countries.
Culmination of a Trend
Neither terrorism nor other dangers to relief workers began on September 11. In 1999 an official for the International Rescue Committee noted that more than half of the organization's staff worked in places where terrorism threatened.
Rogers says at least 12 World Vision aid workers, all country natives, have been killed by some form of intentional violence since his security post was created six years ago. Most relief workers are nationals, yet almost half of all victims of intentional violence are expatriates—possibly because they are especially targeted, according to a 1999 study by the Center for Refugee and Disaster Studies at the Johns Hopkins University School of Hygiene and Public Health.
In 1985 humanitarian organizations reported fewer than five aid worker deaths. That figure grew to 90 in 1994 alone, according to the study. Guns, bombs, land mines, and other means of intentional violence accounted for two-thirds of the 382 aid worker deaths between 1985 and 1998. The rest were due primarily to accidents.
One reason more relief workers were killed in the 1990s was that there were more of them. Humanitarian assistance poured in as aid agencies responded to civil strife following the demise of the Soviet Union, according to the study. It notes that aid agencies have worked amid small but intense conflicts in countries such as Chechnya, Sierra Leone, Liberia, Angola, Burundi, and Afghanistan.
World Vision's Rogers says that when regional warlords gained more power in nations previously beholden to the superpowers, humanitarian agencies began responding primarily to victims of civil strife rather than natural disasters. Often aid workers served among heavily armed criminals.
"A lot of these so-called client states in Africa and Asia found themselves with a lot of arms that were given to them, and because of economic difficulties they had to demobilize their armies," Rogers says. "What resulted was a lot of soldiers who had no jobs, no money, and no food, but they had their weapons and engaged in criminal activity, which made it very difficult for humanitarian aid organizations."
United Nations or U.S. military protection does not always help. It can serve to identify the aid workers with a military force opposed to warlord objectives, according to Refugees Magazine, published by the U.N. High Commission for Refugees.
After just 13 U.N. peacekeeping missions in the first four decades of the United Nations, during the 1980s and 1990s the figure jumped to 21, according to Refugees. "Suddenly the distinction between soldiers with weapons and relief workers at their side became blurred in the eyes of some combatants," the magazine notes.
Rogers adds that foreign leaders sometimes see humanitarian organizations as an intrusion on their sovereignty. How the host country perceives the aid agency is one of the first concerns in risk analysis. Government aid from the United States, channeled through nongovernmental organizations (NGOS), leaves officials in those countries feeling snubbed, he says. "They would much prefer to have that aid directly, but they just can't be trusted," Rogers says. "So it becomes another reason why NGOs are not looked upon as neutral."
Cowboy Attitudes
Besides terrorist bombings, occupational hazards for aid workers include kidnappings, rape, robbery, and vandalism. Paul Luchtenburg was World Relief's project director for microfinance in Cambodia in 1996 when two members of his staff, Khoun Sokan and Toun Chanthon, were held up on an isolated road.
The women, credit agents who worked with villagers, had perhaps $150 in their backpacks. One or more robbers fired several rounds of automatic weaponry at them—possibly an AK-47 or an M-16—killing Chanthon immediately. Sokan grasped Chanthon's waist and lived some minutes longer while the banana-truck driver who found them went for help.
"Sokan and Chanthon gave their lives while trying to improve the lives of needy women and their families, and their memory lives on in the continuing work," Luchtenburg says.
World Relief officials, suspecting the women were targeted as known credit agents, instituted new security measures: They hired male staff to work with female personnel, stopped requiring them to wear uniforms, and purchased mobile phones for them.
Additionally, workers in the area where the women were killed reduced risks by doing all banking on one day per month and driving a Land Cruiser.
"Most of all, we renewed our faith in God that he was our protector and defender—Psalm 23," Luchtenburg says.
Ever since Interaction, a coalition of international humanitarian organizations, developed a curriculum for security training in 1998, organizations have built preparedness on three points: An early warning system (which relies on fluid relations and communication with the local population), risk analysis, and contingency and protection measures. Cavalier "cowboy" attitudes disguised as faith in God's sovereignty have slowed crisis preparedness from obtaining its rightful place as a management function, Rogers says.
"Some people say, 'Look, God is my protection and my security, I don't need all this stuff,' and in the Christian community, that's a matter of great debate," Rogers says. "As a Christian I can't dismiss that, because I depend on God's protection. But I think God expects us to be wise and to use the common sense and intelligence that he's given to us."
As war and rumors of war spread across the Middle East, Asia, Africa—and, now, the United States—every organization needs to decide how much risk it is willing to accept, Rogers says.
"It's a tough question, and it's not easily answered," he says. World Vision has identified several high-risk nations such as Somalia, Lebanon, Bosnia, and Albania in the wake of September 11, but Rogers agrees with Carlin of CRS that risk could be greatest now in less suspected places.
"The terrorists are likely to change their tactics and begin to look at softer targets internationally," Rogers says. "And what is a softer target than a Christian aid worker or a Christian missionary out in the Third World, fully exposed, unprotected—putting aside the protection by God that we all depend on?"
Jeff M. Sellers is a CT associate editor.
Related Elsewhere
A ready-to-download Bible Study on this article is available at ChristianBibleStudies.com. These unique Bible studies use articles from current issues of Christianity Today to prompt thought-provoking discussions in adult Sunday school classes or small groups.
Article continues below
Also appearing on our site today:
The Agony of the FamiliesAs aid workers in Afghanistan went from defendants under draconian law to hostages in a war, their loved ones at home also underwent a trial.
The Web site for Crisis Consulting International has information on training and seminars, the group's ministry and services, and up-to-date reports on the world's hot spots.
World Vision's official Web site includes a bio of Charles Rogers, director of corporate security. In 1998, Rogers wrote "The Changing Shape of Security for NGO Field Workers" for Together magazine.
TheWorld Vision Security Manual is available to purchase online.
See the Web sites for other organizations in the article including:
Have something to add about this? See something we missed? Share your feedback here.
Our digital archives are a work in progress. Let us know if corrections need to be made.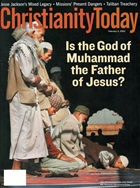 This article is from the February 4 2002 issue.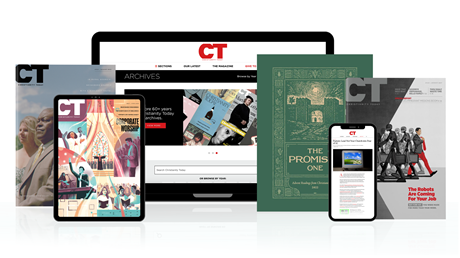 Subscribe to Christianity Today and get access to this article plus 65+ years of archives.
Home delivery of CT magazine
Complete access to articles on ChristianityToday.com
Over 120 years of magazine archives plus full access to all of CT's online archives
Subscribe Now
"Big, Soft Targets"
"Big, Soft Targets"