On a bright Sunday morning, Riaz Ahmed Dhobi walks toward All Saints Church in Srinagar, a city of 750,000 in Kashmir, the mountainous border region bloodied by conflicts between India and Pakistan. "I am interested in this religion," says the 30-year-old Muslim, a student at Kashmir University. "I hate violence. I hate fundamentalists in Islam. I come here to seek peace."
In recent months, according to Christian sources inside the Indian-controlled section of Kashmir, thousands of mostly young Kashmiri Muslims, disillusioned by Islam, are seeking new ways to resolve Muslim-Hindu violence.
"You will find thousands of people interested in Christianity, but due to fear they can't come out openly, can't accept," says Yonathan Paljor, 77, of All Saints Church, part of the Church of North India, formed in 1970 by major Protestant churches. "They are threatened for life and socially boycotted."
Firing line
The danger hits close to home. "Our church building and pastoral house were burned twice," Paljor says. "Both times we had to run away and mix with the mob to save our lives. A Christian lady's house was also burned." A Gospel for Asia (GFA) Bible school student named Neeraj B. was murdered three months ago; local Christians believe Muslim radicals committed the murder.
"Although the senior GFA leader who oversees the Kashmir region had given permission to all of our missionaries and students to leave the area," GFA reports, "47 of them chose to stay behind and be a witness for the Lord to those who are fleeing the potential war zone. Even now they are scattered along the border areas of Kashmir, preaching the gospel to the refugees and assisting them in practical ways."
The Indian-controlled portion (Jammu and Kashmir state) is the only Muslim-majority state in Hindu-majority India. The region has known little peace since Britain partitioned the Indian subcontinent along religious lines in 1947. India and Pakistan have fought three wars since their independence. Two have been over Kashmir. In 1989 Muslim militants renewed an independence campaign in the India-administered section. More than 35,000 people have died in the conflicts since 1989.
Muslim militants from Pakistan killed 28 Hindu civilians in Jammu, 180 miles from Srinagar, in July. Meanwhile, the army and police patrol intensively, on foot and in jeeps and trucks laden with machine guns.
Seeking a faith of forgiveness
The climate of violence has caused some Kashmiri Muslims to seek out local church leaders to talk about Christianity.
"Militancy shook the inner being of many," says Premi Gergan, 65, a retired principal of the Mallinson Girls School, a Roman Catholic institution. "And people, particularly the young, started inquiring. Every day one to two people come to me to know about [the] gospel. They say, 'In our religion, there is no forgiveness.' "
"There is no freedom to choose religion," says Mohd Yousuf Ghani, one of Dhobi's fellow students. "I like Jesus' message of love."
Operation World estimates the presence of about 15,000 Christians—including fewer than 100 former Muslims—and 167 churches among Kashmir's 9.4 million people. But many leaders acknowledge a larger number of secret believers who are ethnic Kashmiris, mostly Muslim in background.
"There are more Christians in Kashmir than on the record," Gergan says. "They have faith in Jesus but don't come out. They are not bold about it. Their number goes into [the] thousands in the rural areas. We don't want to advertise. It has serious repercussions."
C. M. Khanna, 53, of St. Paul's Church in Jammu says he recently baptized 20 to 30 Muslims. But he notes that many more are showing interest in Christianity without taking so public a step. "The fact is that Muslims are coming close but not converting," he says. "There is fear."
Khanna plans to move to Srinagar to begin a new ministry. He recently participated in a four-day peace workshop for additional training. The International Center for Religion and Diplomacy, a nonprofit based in Washington, D.C., sponsored the gathering. The interfaith center seeks to move beyond political wrangling and to engage religious leaders directly in relationship-based peacemaking. It encourages them to use their own cultural traditions and scriptures to develop a new commitment to peaceful coexistence.
"We conducted a seminar with 40 Muslim students in Kashmir, and they were excited," Khanna says. "We articulated the love of Christ, we touched them; the Holy Spirit was working. They were not offended. They got interested."
"Christian History of 130 years here is marked with service to the people in the field of education and hospitals," says Jim Borst, 65, of the Holy Family Catholic Church in Srinagar. "Teaching tolerance through our schools is part of our outreach."
Paljor says, "Christians are not pressing for conversions. They are pressing for new conceptions, opening their mind by telling them stories from the Bible—the stories of love, harmony, and tolerance."
Visions of Christ
Masooda, 22, calls herself a "believer of Christ," although she is not baptized.
"It's not a matter of religion," she says. "It's about finding God. I have found mine." Her face radiates with excitement as she describes how she saw two visions of Christ. In one, he sat on a huge rock. In the other, he was being nailed to the cross, with a pool of blood below him.
Although Masooda told her mother and close friends about her new faith, she fears what Muslim radicals would do if she made a public declaration. "They would burn our house, and my family would be in danger."
Dhobi, whose father is a Muslim imam, says his wife disapproves of his careful consideration of Christianity. "The day I become a Christian, I would be the first one in my village," he says. "I will never hide it, even in the face of every threat."
Young people's mindsets are changing slowly. "There are no mass conversions," says John Dayal of the All India Christian Council. "Every person is acting in his individual capacity. It is a good sign that youngsters are showing interest in Christianity."
Related Elsewhere
The Christianity Today September cover package focused on evangelism to Muslims. Articles include:
Doors into IslamSeptember 11 has only intensified the dangers and rewards of Muslim evangelism.
Deconstructing IslamApologist Jay Smith takes a confrontational approach.
September 11 Prompts Sober MissionsThinking Christians have to seriously consider whether to go abroad because of dangerous elements.
Previous Christianity Today articles on religious tensions in India include:
Hounded, Beaten, ShotWhat you can do to help persecuted Christians in India. (June 11, 2002)
Critics Assail Dialogue with Hindu RadicalsBut some Christians see talks as an opportunity to build bridges in times of persecution. Critics Assail Dialogue with Hindu Radicals. (May 14, 2002)
New Curriculum 'Tampering' with History, Indian Churches ProtestChristian leaders allege that a current education proposal promotes Hindu nationalism. (Dec. 12, 2001)
Law Could Curb Foreign Donations To Churches, Indian ChristiansWorry Stringent legislation is aimed at cutting off terrorist funding, but could hurt non-government organizations. (Nov. 9, 2001)
Christians Encouraged as 50,000 Dalits Leave HinduismLow-caste Hindus see conversion as their only escape from oppression. (October 11, 2001)
India's First Dalit Archbishop Holds 'No Grudge' Over Predecessor's AttackOnce "untouchable" Dalits make up bulk of country's Christians. (May, 11, 2001)
Article continues below
Plans to Resolve India's Interfaith Tensions Face Delays and AccusationsDid India's National Commission for Minorities plan a meeting to discredit Christians? (July 20, 2000)
Foes Claim BJP is Using Arms Training to Win Crucial Election in IndiaFears mount that reason for camps is to galvanize support for temple construction. (June 29, 2001)
Bomb Explosion During Mass Stirs Fear, Public Outcry in BangladeshSuspects linked to rash of attacks. (June 25, 2001)
India Election Results Rattle Ruling NationalistsHindu BJP "getting irrelevant day by day" say rivals. (June 13, 2001)
Despite Tensions, Indian Churches Agree to Talks With Hindu GroupsMainline churches will join talks, but other Christians say "partisan" meeting is dangerous. (Apr. 11, 2001)
India Relief Abuses RampantRadical Hindus hijack supplies in quake intervention. (Mar. 20, 2001)
In Orissa, You Must Ask the Government If You Want to Change ReligionChristian church leaders say they're trying to ignore the controversial law, but police aren't doing the same. (Mar. 12, 2001)
Churches Angry that Indian Census Ignores 14 Million Christian DalitsOnly Hindu, Sikh, and Buddhist members of "untouchable" caste being counted. (Mar. 2, 2001)
India's Christians Face Continued ThreatsWe must preach what we believe in spite of Hindu pressure, says Operation Mobilization India leader. (Feb. 15, 2001)
Christianity Today'spersecution archive has more articles on religious discrimination and violence from around the world. The World Report section allows readers to search for past articles by country (see articles on India).
For more articles, see Yahoo's full coverage on India.
Have something to add about this? See something we missed? Share your feedback here.
Our digital archives are a work in progress. Let us know if corrections need to be made.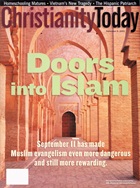 This article is from the September 9 2002 issue.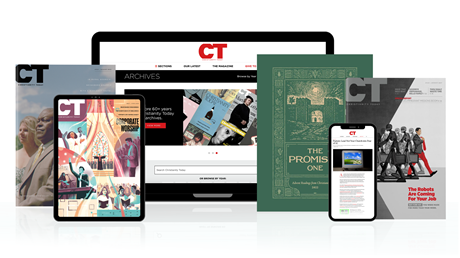 Annual & Monthly subscriptions available.
Print & Digital Issues of CT magazine
Complete access to every article on ChristianityToday.com
Unlimited access to 65+ years of CT's online archives
Member-only special issues
Subscribe
India: Christians reach out to war-weary Muslims in Kashmir.
India: Christians reach out to war-weary Muslims in Kashmir.