The demographics portend disaster: an increasingly older population in need of long-term care even as health-care costs rocket upward. The prognosis is widespread shortages of relief for the suffering.
As Faith in the Future makes clear, religious groups will need to step into the breach. This book is full of inspiring stories of people, places, and programs that have harnessed the power of religious faith to improve individual health and contribute to health-care programs.
These stories will motivate and guide people of faith as they apply their beliefs to the health-care crisis. Faith in the Future emphasizes that our nation's 350,000 congregations are a largely untapped resource for health care.
Synthesizing a 2001 conference of the same name held at Duke University, Faith in the Future has the strengths and weaknesses typical of books born in this fashion. Given the wide range of expertise gathered at the conference, the book offers a broad menu of stimulating ideas and experiences.
For example, in the introduction we meet Natalie Romine, a retired social worker in her 80s with severe osteoporosis. She finds great help at a church-based Shepherd's Center exercise class. There are 79 such centers based in churches in 19 states, and an appendix gives contact information for them and other organizations.
At times the book would benefit from more focus, but on balance the value of the assorted ideas far outweighs the occasional disorganization. The book consists of four sections. Part one outlines the current crisis in American health care, which results from an aging population and spiraling costs. Part two summarizes current research and demonstrates the positive role of religious lifestyles in health outcomes. Much of the research supporting this conclusion comes from Duke under the leadership of Harold Koenig, today's most prominent voice in the field of health and spirituality.
These sections offer little new for those familiar with the dynamics of our health-care mess. But the last two parts of the book—"The Role of Caring Communities" and "Implementing the Vision"—provide the true added value.
These chapters show how faith communities are improving the health of the aging population. For example, a chapter on partnerships describes the Wilson Health Ministry in Pennsylvania. It is a combined effort of more than 70 churches, a Presbyterian college, and the Pennsylvania Department of Health, and uses parish nurses and trained laypeople to provide a wide range of health education and screening services to citizens of rural Franklin County.
The book also provides practical guidance about the pitfalls and challenges of faith-based health-care initiatives. I was particularly pleased with the section on how religious physicians can appropriately interact with their patients. The authors first strongly and appropriately warn: "Clearly, physicians should not 'prescribe' religious beliefs or activities to treat their patients," the authors write. "Physicians should not impose their religious beliefs on patients or initiate prayer without knowledge of the patient's religious background and likely appreciation of such activity. Except in rare instances, physicians should leave in-depth religious counseling to the trained clergy: hospital chaplains, pastoral counselors, and so on."
The authors admit "there is no research on the impact of physician-directed religious assessments or interventions," so they make recommendations based on "clinical experience and common sense." They suggest five simple questions doctors might ask seriously ill patients:
— Do your religious or spiritual beliefs provide comfort and support, or do they cause stress?
— How would these beliefs influence your medical decisions if you became really sick?
— Do you have any beliefs that might interfere or conflict with your medical care?
— Are you a member of a religious or spiritual community, and is it supportive?
— Do you have any spiritual needs that someone should address?
The authors also acknowledge the tricky issues surrounding government support for faith-based health-care initiatives. They raise a list of questions that should be addressed before such initiatives become final and widely applied.
"Will this effort pass muster before the Supreme Court or be rejected for violating the constitutional mandate on the separation of church and state?" the authors ask. "At the state level, what laws must be changed that presently act as impediments to such partnerships? For example, many congregations are reluctant to send volunteers into homes for fear of being sued in the event of an accident; these liability issues can pose a huge barrier to more effective community outreach."
I believe solutions to our health-care crisis must involve major structural changes that can happen only through government action. But until that happens—and even if it does—we would be foolish to ignore the encouragement here for tapping the potential of faith organizations.
The closing words of the introduction say it well: "Those among the 7 million health-care and social-service professionals, desperately searching for resources to provide care for aging patients, will find practical direction and guidance on how to prepare to meet this need by drawing on the resources of volunteers and religious congregations."
The health-care world is desperately searching for what the church desperately offers. This book should help connect the two.
Timothy Johnson is medical editor for ABC News.
Related Elsewhere:
Faith in the Future is available from Amazon.com and other book retailers.
Videos of sessions from the conference are available from Counterbalance.
More about Timothy Johnson includes:
Good News from the Doctor | A longtime TV physician's tortuous search leads to an informal apologetic. (Nov. 15, 2004)
Finding God in the Questions | ABC News Medical Editor, Dr. Timothy Johnson, decided to rethink his faith and found God by asking questions. (May 24, 2004)
More about caring for the elderly includes:
The Visit | An almost clichéd form of Christian service to the elderly remains one of the most vital. (Sept. 10, 2004)
Thanksgiving at Fair Acres | A meal with my mother and other nursing-home residents opened a small crack in their stony detachment, and gave a brief glimpse of the kingdom of heaven. (Nov. 17, 2000)
What shall we do with mother? | One day a year or so ago, my father found my mother lying on the bedroom floor where she had fallen while tucking in a sheet. Her collarbone, they discovered at the emergency room, had snapped when she fell, an entirely predictable consequence of her combined ailments—Parkinson's disease and osteoporosis. (Books & Culture, July/August 1999)
Have something to add about this? See something we missed? Share your feedback here.
Our digital archives are a work in progress. Let us know if corrections need to be made.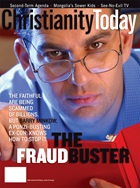 This article is from the January 2005 issue.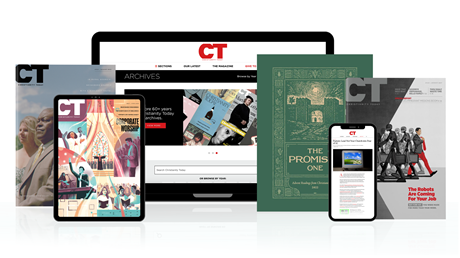 Subscribe to Christianity Today and get access to this article plus 65+ years of archives.
Home delivery of CT magazine
Complete access to articles on ChristianityToday.com
Over 120 years of magazine archives plus full access to all of CT's online archives
Subscribe Now
Facing the Elder-Care Crisis
Facing the Elder-Care Crisis