The first time I noticed the change from James Dobson's Focus on the Family to Jim Daly's was when the phone rang—Dobson almost never returned Christianity Today's phone calls (he didn't grant an interview for this month's cover story, either), and the organization followed his lead. I don't know if it was this media engagement history or the specific subject of the interview, but Daly's first words to me were, "Bet you didn't think I'd call you back, did you?"
It was May 2009. Dobson was still hosting Focus on the Family's radio show, and I was inquiring about criticism of the upcoming episode, "A Modern-Day Esther"—"Esther" being beauty pageant contestant Carrie Prejean, who became a conservative celebrity when her comments on marriage apparently cost her the Miss USA title. Critics complained that Focus was undercutting its stance on sexual purity by hosting a bikini contestant who'd done some semi-nude modeling. (Focus renamed the episode "Standing Strong" before it aired.)
Daly was not defensive and didn't go on the attack. He recognized the issue but explained the ministry's stance. "Her past modeling jobs don't make her opinion on marriage any less valid," he said. "She's a 21-year-old girl whose Christian worldview is probably not fully formed …. [But] to have the courage to state her conviction is worth praising, even if it was feebly stated.
"The other stuff we're not as interested in. We're not condoning it or passing judgment," he said near the end of our interview. "I'd hate to have the Christian community focus on poor decisions she's made as opposed to celebrating that she had the courage to speak for biblical truth."
I'll admit that part of me wondered if the rule being applied was that opposition to gay marriage covers a multitude of sins. But as Sarah Pulliam Bailey reports in the cover story, "Refocusing on the Family," it's really Daly's modus operandi: He is far more eager to celebrate the praiseworthy than to focus on poor decisions. And he'd rather work with groups he disagrees with than condemn them. He hasn't pleased everyone ("I am not very happy with the new, progressive, 'loving' leadership at Focus on the Family," Seattle megachurch pastor Ken Hutcherson lamented last year). But Daly has many people watching and wondering if this is a case study in organizational transition.
Next month: Sociologist Brad Wright looks at the data on what your neighbors really think about your faith—and the science behind your attitude towards them; Matthew Lee Anderson argues for a comprehensive, evangelical theology of the body; and Rob Moll profiles Dave Ramsey.
Related Elsewhere:
See our cover story on "Refocusing on the Family" and the sidebar "Family Talk, Family Business." Check back for more articles from the July issue.
Additional Christianity Today coverage of Focus on the Family includes:
Family Talk, Family Business | Focus on the Family isn't the only Colorado Springs organization preparing for its future after James Dobson. (July 1, 2011)
Dobson Says Goodbye (for Now) | Today is his last broadcast of Focus on the Family. But he'll be back on the air soon. (February 26, 2010)
Focus on the Family Action Taps Former Bush Aide who Resigned for Plagiarism | (January 28, 2009)
An Obama Administration in the Eyes of Focus on the Family Action | (October 24, 2008)
Focus on the Family Praises Democrats, Slams Republicans | Dobson says values voters stayed home after GOP abandoned them. (November 9, 2006)
Shane Hipps is author of Flickering Pixels: How Technology Shapes Your Faith.
Understanding Media, The Medium and the Light, The Disappearance of Childhood, Orality and Literacy, and Generation Myspace are available from Barnes & Noble and other book retailers.
Previous Top 5 lists have featured forgiveness, dating, poetry, C.S. Lewis, the historical Jesus, family ministry, the problem of evil, biographies of theologians, orphans, prayer,doubt, community, sports, parenting, Advent, life ethics, emerging movement, Islam, loss, Calvin, spiritual memoirs, neglected doctrines, spiritual memoirs, marriage, Lent, fiction books for the soul, managing your money, devotionals, how character shapes belief, food, atheism, China, presidents, world Christianity, ancient-future faith, the civil rights era, social justice, church history, popular culture, the Civil War, apologetics, atheism, and sex.
Christianity Today has more music, movies, books, and other media reviews.
Articles on confrontation and rebuke in Christianity Today's sister publications include:
The Gift of Rebuke | An examination of what makes rebuke effective and why God gave it to us. (Leadership Journal, October 1, 2002)
Pastor, I'm Offended | A pastor's reflections on confrontation within the church body. (Leadership Journal, April 1, 2000)
Four Laws for Confrontation | Looking to the Bible for advice on church discipline. (Leadership Journal, July 1, 1984)   
Article continues below
Previous coverage of Martin Luther King Jr. and racial reconciliation includes:
In Praise of Confidence | Doubt is to be endured, not celebrated. (March 21, 2011)
Behold, the Global Church | It's time we figured out how to talk—and listen—to one another. (November 17, 2006)
CT Classic: Confessions of a Racist | It wasn't until after Martin Luther King Jr.'s death that I was struck by the truth of what he lived and preached. (January 1, 2000)
Previous columns by Charles Colson address topics including religious liberty, doctrinal boot camp, the incarnation, and culture wars and are available on our website.
Have something to add about this? See something we missed? Share your feedback here.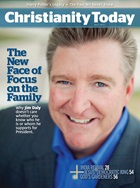 This article is from the July 2011 issue.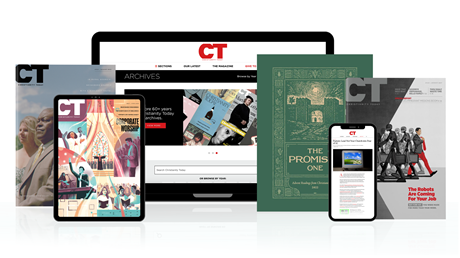 Annual & Monthly subscriptions available.
Print & Digital Issues of CT magazine
Complete access to every article on ChristianityToday.com
Unlimited access to 65+ years of CT's online archives
Member-only special issues
Subscribe
A Change of Focus
A Change of Focus