The Magazine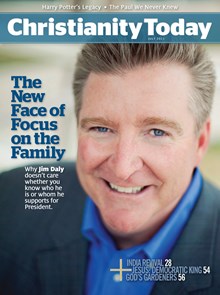 Read CT online anywhere you go.
Subscribers get full print and digital access, including:
10 award-winning print issues
PDFs of each issue
Full web access to ChristianityToday.com
60+ years of magazine archives
Table of Contents
In Every Issue
A Change of Focus
What a beauty pageant story revealed about a ministry.
City Parish: An Australian Builds NYC Networks
Jon Tyson plants neighborhood churches in New York City.
Also in this Issue:
Keep the Conversation Going
Online Poll
Wilson's Bookmarks
'A Skillfully Marketed Product'
Marching as to Peace
Longingly Spiritual
Two Minutes With ... Matt Redman
More Media