Crucifixes allowed in public schools
ITALY State-funded Italian schools can display crucifixes in classrooms without violating pupils' religious rights, according to a ruling by the European Court of Human Rights. The decision concludes a three-year court battle over two public schools' refusal to remove crucifixes from classrooms. The court said the crucifixes are part of Italy's cultural heritage and removing them could "rob the Italians of part of their cultural personality." The European Center for Law and Justice supported the decision as upholding Christian tradition while the Italian Evangelical Alliance disagreed, calling crucifix displays a tool of Roman Catholic cultural supremacy.
Abortion clinics to be regulated as hospitals
Abortion clinics in Virginia will have 280 days to tighten safety guidelines following a bill to be enacted July 1. The bill, which passed the state senate with a tiebreaker vote by Lt. Gov. Bill Bolling (R), requires most of the state's abortion clinics to comply with hospital safety regulations, rather than as doctor's offices (as they are currently classified). The move makes Virginia one of the most restrictive states in the country for first-trimester abortions and could close 17 of the state's 21 clinics, according to abortion advocates. Delaware and Georgia are also considering bills to regulate abortion clinics.
Bible battle over 'Allah' resurfaces
MALAYSIA In an ongoing battle over the use of the word Allah by non-Muslims, 35,000 Bibles shipped to Kuala Lumpur were held for several months before being released for distribution following Christian protests. The Malaysian Home Ministry asked the Bible Society of Malaysia and the local branch of The Gideons to stamp "The Good News Bible is for the use of Christians only" in Malay on the covers of the books along with serial numbers and official ministry stamps. The Christian groups said an earlier arrangement lets them stamp "Christian publication" on the books instead. Christian leaders also called for representation in the Sarawak state cabinet, where nearly half the population is Christian. Last spring, 11 churches were firebombed after a court decided that Allah could be used for God in Malay-language Christian publications.
Churches burned, Christians displaced in violence
ETHIOPIA More than 10,000 Christians were displaced and 69 churches burned to the ground in a conflict with Muslims that started when a Christian allegedly tore up a Qur'an. More than half of the burned churches were part of Ethiopia's Pentecostal Word of Life denomination. The Ethiopian Communications Minister said only two churches were burned and the violence was an "isolated incident." Ethiopia's population is 44 percent Ethiopian Orthodox, 19 percent evangelical and Pentecostal, and 34 percent Muslim.
Court: Church lawsuit can proceed
A California church has grounds to bring a lawsuit against the city of San Leandro for denying its zoning request even though the city's zoning law is neutral, according to a ruling by the Ninth U.S. Circuit Court of Appeals. Faith Fellowship Foursquare Church had sued San Leandro for not allowing the church to construct a building on land it purchased in an industrial area. A judge previously dismissed the lawsuit, concluding the church could use other solutions than a larger building to accommodate its growth. But the appeals court said the previous ruling ignored the church's belief that the entire congregation should worship together in one location, thus violating a Supreme Court ruling that "courts should not inquire into the truth or falsity of stated religious beliefs."
Churches no longer a surrender option
The U.S. Marshals Service has canceled a program that let U.S. fugitives surrender at churches because it didn't fit the service's mission. More than 34,000 nonviolent fugitives in 20 cities surrendered through Fugitive Safe Surrender since 2005 when the program started in Cleveland. The program, which costs $250,000 annually, paired U.S. marshals with churches in scheduled events where fugitives could surrender in neutral church environments and be tried for crimes. A spokesman for the Marshals Service said funding for the program was dropped because the service wants to target violent crime.
Baylor allows non-Baptist board members
The governing board of Baylor University, the largest Baptist institution in the world, can now comprise 25 percent non-Baptist Christians. The change means non-Baptist students—the majority of Baylor's student body—can be represented in governance, according to regent chairman Dary Stone. The Baptist General Convention of Texas will still elect 25 percent of the board and will continue to provide $2.8 million of Baylor's annual operating budget.
Jailed missionary released
HAITI A U.S. missionary jailed in October over a property dispute was released after five months in jail. Danny Pye had lived in Haiti since 2004 and ran an orphanage in southern Haiti. Pye complied with judges' orders and signed over assets a few days after being jailed, yet was subsequently held "pending investigation," allowed for up to 90 days in Haitian prisons. He returned to his home in Florida in time to see his wife give birth to their second child.
University president pleads guilty to fraud, resigns
Palm Beach Atlantic University president Lu Hardin resigned suddenly in mid-March, three days before a court appearance where he pled guilty to wire fraud and money laundering. Hardin, who previously served as president of University of Central Arkansas for six years, could face 20 years in prison for forging a letter to UCA's board of trustees saying the school could give him a yearly $200,000 bonus. Hardin will be sentenced in late spring or early summer. Palm Beach Atlantic University named vice president of development Bill Fleming as interim president.
Foster agencies scrutinized
Religious foster care agencies in Illinois are under investigation for possibly breaking anti-discrimination laws by turning away potential foster parents who are gay. Lutheran Child and Family Services (LCFS), Catholic Charities, and Evangelical Child and Family Agency could lose state funding if the Illinois attorney general and other investigators decide the agencies are in violation. LCFS said if necessary it would change its policy to serve gay couples in order to retain state funding; Catholic Charities in Washington D.C. and Boston closed long-running foster care programs following similar discrimination claims. The investigation started after a gay couple was turned down as adoptive parents for a child last fall; defenders say Illinois has more than 50 other foster agencies that license gay couples.
Church may go under receivership
A Kansas City megachurch may go under receivership at the request of the bank that filed a foreclosure petition against it. First Family Church, a $6.8 million-budget church with more than 4,000 members, pays its pastor a $400,000 annual salary and pays an additional $515,000 to family members of the pastor, according to documents from Regions Bank. Such a salary would be more than twice the typical salary at similarly sized churches, according to the National Association of Church Business Administration. First Family currently owes Regions Bank, which requested the receivership, $14.4 million in loans.
Parents jailed for objecting to sex ed
GERMANY A couple and two fathers are the latest Christians to be jailed for not complying with state school regulations for their children. The parents, Heinrich and Irene Wiens and unrelated fathers Arthur and Edward Wiens, were sentenced to six-week jail sentences after refusing to send their children to four-day sex education programs that promote a "very liberal view of sex," according to the Alliance Defense Fund (ADF). Five families are protesting the sex program, and the German government has been sentencing them to jail sentences repeatedly, according to the ADF, which is appealing the issue to the European Court of Human Rights.
Prominent pastor murdered
HONDURAS A high-profile pastor who was shot, likely for either his cell phone or the two schnauzers he was walking, has drawn attention to the high murder rate in Honduras. Friends of Carlos Roberto Marroquín say he had received death threats, which are common for Christian leaders in the increasingly violent country. Marroquín, who was the founding pastor of the Pentecostal Church of God in the country's second largest city, San Pedro Sula, is the second pastor to be murdered this year; Raymond Fuentes, pastor of the New Jerusalem Temple, was shot in January. There have been 18,500 homicides in the past five years in Honduras.
Pastor and soccer star husband leave church
BRAZIL Caroline Celico, a former pastor of Renascer (Reborn in Christ), and her husband, Brazilian soccer player Kaká, left the 2-million-member denomination in December. Renascer's founding couple was arrested in Miami in 2007, charged with money laundering  and tax evasion, pled guilty to smuggling, and were sentenced to five months in jail and five months under house arrest. Brazilian publications speculate that Celico and Kaká left because of that scandal. Kaká, the 2007 FIFA World Player of the Year, reportedly tithed more than $1.3 million to the church; the couple now lives in Spain.
Seminaries re-approved by United Methodists
Two evangelical seminaries that were removed last fall from the United Methodist Church's list of approved seminaries regained denominational approval in March. Evangelical Theological Seminary had been cut from the list for its lack of ethnic diversity and absence of any full-time United Methodist professors, while Palmer Theological Seminary never found out why it was cut. Palmer officials, speculating that the school was cut to drive students to official United Methodist schools, appeared at a UMC University Senate meeting to present information from alumni and students who said they would not have traveled the distance to UMC schools if Palmer were unaffiliated with the denomination, according to Randall Frame, communications director at Eastern University, Palmer's umbrella school.
Related Elsewhere:
See Christianity Today's news section and liveblog for more news updates.
Have something to add about this? See something we missed? Share your feedback here.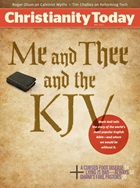 This article is from the May 2011 issue.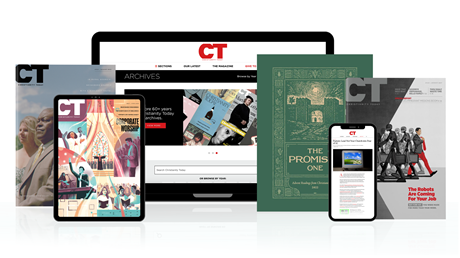 Annual & Monthly subscriptions available.
Print & Digital Issues of CT magazine
Complete access to every article on ChristianityToday.com
Unlimited access to 65+ years of CT's online archives
Member-only special issues
Subscribe
Italians Reclaim Crucifixes, Germans Defy Sex Ed, Baylor Diversifies Board
Italians Reclaim Crucifixes, Germans Defy Sex Ed, ...