Beware the Ides of March, and watch out around the middle of December as well. As Easter and Christmas approach each year, dramatic new discoveries and new theories are touted in books, magazines, and cable television shows.
This Easter season, Bible scholars are raising caution flags in a new organized effort. Their main target has been the highly promoted subject of a Discovery Channel documentary airing Thursday night.
On February 28, archaeologist James Tabor and documentary filmmaker Simcha Jacobovici held a news conference in New York to announce the discovery of a first century tomb in the East Talpiot neighborhood of Jerusalem—and the publication of a book suggesting a connection between the tomb and the family of Jesus. Reaction was swift.
Andrew Vaughn, the executive director of the American Schools of Oriental Research (ASOR), named Eric Meyers, an archaeologist at Duke University, and Christopher Rollston, an epigrapher at Emmanuel Christian Seminary, as guest editors of the ASOR blog for the month of March, to provide a platform for scholars to react to the Talpiot tomb story.
Both posted immediate responses panning Tabor and Jacobovici's conclusions, charging that the Jesus connection was based on conjecture, not evidence. "Nothing in the book 'revolutionizes our understanding of Jesus or early Christianity' as the authors and publisher claim, and we may regard this book as yet another in a long list of presentations that misuse not only the Bible but also archaeology," wrote Meyers.
More than a dozen experts weighed in on the controversy with blog posts, including Tabor, himself an ASOR member. "Whether damned or praised—and so far there has been much more of the former than the latter—it is an honor to have one's ideas considered by colleagues," Tabor wrote.
Steve Ortiz, a professor of archaeology at Southwestern Baptist Theological Seminary in Fort Worth and an ASOR member, was pleased that Bible scholars are letting the public know quickly when discoveries appear fraudulent. There's often good reason to be skeptical.
"I'm amazed at how many Christians jumped on the Jesus tomb," Ortiz said. "You would assume the average person in the pew would have enough biblical literacy to know what's been announced doesn't fit the biblical account."
A blog on archaeology, the ancient Near East, and biblical studies is nothing new. In fact, few academic disciplines have as robust an online presence as the "biblioblogs." But ASOR's move is remarkable because few scholarly societies aim to produce both peer-reviewed journals and frequently updated blogs with top researchers in their fields.
Vaughn told Christianity Today that there is still a need for refereed journals, the normal and much more deliberate way that scholars have traditionally communicated their views on recent discoveries. Many discoveries and developments take months and even years to sort out through scholarly exchanges.
The James Ossuary—a stone box inscribed as having held the bones of "James, the son of Joseph, the brother of Jesus"—is one example of a still unsettled discovery.
"We still can't say it is a forgery or authentic," Vaughn said, although many ASOR members are openly dubious.
Discovered ten years ago, it was the centerpiece of a criminal trial that lasted for five and a half years. When a judge finally delivered a verdict in mid-March, there was no conclusion on the authenticity of the inscription.
The debate over the James Ossuary will continue in ASOR publications, and on the ASOR blog. "It's just the appropriate way to do it now," Vaughn said.
Gordon Govier is host and producer of The Book & The Spade, a weekly radio show about biblical archaeology.
Related Elsewhere:
Previous Christianity Today articles on archaeology include:
Trial on Antiquities Fraud Ends, But Not the Controversy | Judge doesn't rule whether James ossuary is authentic, but acquits antiquities collectors on almost all charges. (Mar. 14, 2012)
My Top 5 Books On Archaeology | Picks from Craig A. Evans, author of the forthcoming Jesus and His World. (Mar. 27, 2012)
Archeology's Rebel: Bible in One Hand, Spade in the Other | Eilat Mazar is unafraid to claim archaeological finds of biblical proportions. (November 11, 2011)
Archaeology in Turkey: Major Finds in Asia Minor | But researchers say Turkish government is shutting them out. (October 27, 2011)
Scholars Doubtful About Metal Plate Documents' Authenticity | "More significant than the Dead Sea Scrolls"? It's very unlikely. (Apr. 1, 2011)
Archaeology: What an Ancient Hebrew Note Might Mean | Scholar says five lines of ancient script on a broken piece of pottery confirm Kingdom of Israel's existence in 10th century B.C. Others are cautious. (January 18, 2010)
Finders of the Lost Ark? | Why some amateurs are stirring up dust and little else. (May 5, 2008)
Looking Back | Claims to new Sodom locations are salted with controversy. (March 12, 2008)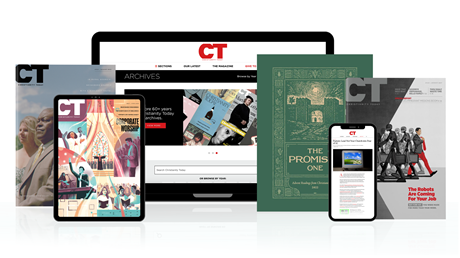 Subscribe to Christianity Today and get access to this article plus 65+ years of archives.
Home delivery of CT magazine
Complete access to articles on ChristianityToday.com
Over 120 years of magazine archives plus full access to all of CT's online archives
Subscribe Now
Scholars Aim to Bust Archaeological Fantasies
Scholars Aim to Bust Archaeological Fantasies