A deadly 7.2 magnitude earthquake has drawn renewed global attention to Turkey. For archaeologists and early church scholars, the country was already a renewed focal point. A surge of archaeology projects in the country have uncovered more of the Christian legacy of Paul and other early evangelists. But archaeologists from the U.S. and other countries face growing barriers put up by Turkish authorities.
Turkish archaeologist Mehmet Ozhanli of Suleyman Demirel University recently reported the discovery of a fourth-century church in the ruins of Antioch of Pisidia, the scene of a pivotal moment in the history of the early church. Here Paul chose to extend his missionary message of salvation to Gentiles. Paul also delivered his longest recorded sermon (Acts 13:16-41).
The ancient church, a converted pagan temple and the fifth church uncovered so far near the modern city of Yalvac in central Turkey, represents one of the first communities of Gentile Christians.
"That number of churches in one city is not unique," said Regent University professor Mark Wilson who runs the Asia Minor Research Center in Antalya, approximately 125 miles south of Yalvac. "Laodicea had as many, if not more, [and] another church has been discovered there recently."
But Ozhanli's find does represent a surge in biblical discoveries in Turkey; no surprise, given that two-thirds of the New Testament was written either in Turkey or to churches or people in Turkey, said Wilson. Italian archaeologist Francesco D'Andria has just reported the discovery of the tomb of Philip, one of the original 12 apostles, in Hierapolis in southwestern Turkey.
Wilson said that in 1990, the total number of excavations was 38. Last year more than 200 excavations took place, according to Turkish newspaper Hurriyet.
However, Hurriyet reports that the Turkish Culture and Tourism Ministry has begun cancelling excavation permits for some foreign archaeologists and turning the permits over to Turkish archaeologists. Ministry head Ertuğrul Günay said many foreigners simply weren't in the country enough. "If they don't work on it, they should hand it over."
"The government's goal is to have universities in each of Turkey's provinces, and an archaeology department in each of these universities," said Wilson. This means the number of archaeologists is expanding rapidly. Foreign archeologists now run less than 25 percent of Turkey's 200 current digs.
American archaeologist Andy Bennett put together a team of seven volunteers in 2008 to work with the Pamukkale University excavations at Laodicea. After a lengthy application process working with a consulting firm hired by the university, the team failed to get the final approval needed from Turkish authorities in time to participate in the excavation. The trip had to be canceled.
Colossae, where a first-century community of believers received one of Paul's letters, is one of three biblical sites that remain unexcavated in Turkey. Alan Cadwallader of Australian Catholic University has his eyes on Colossae, but excavation approval from Turkish authorities has been slow in coming. A rigorous analysis of the historical background of the site was requested first. "That has been our focus over the last decade," he said. "The fruits are now beginning to be published."
None of the estimated dozen ongoing American excavations in Turkey—including Aphrodisias, Gordion and Sardis—have been cancelled so far, said Timothy Harrison, a Wheaton College and University of Chicago graduate now teaching at the University of Toronto. He directs excavations at Tel Tayinat, which may be the Kalno mentioned in Isaiah 10:9.
"We feel we have barely uncovered the tip of the iceberg in terms of the archaeological potential of the site," said Harrison. "We work closely with the Ministry of Culture, and we have just received regulatory approval to open an archaeological park at the site, equipped with a permanent on-site research facility."
The increased attention to archaeology in Turkey could reveal many new attractions that would bring increasing numbers of Christian pilgrims to the Muslim country. And the fact that Turkey is taking responsibility for excavating its rich heritage is a positive trend in a region where foreign interests have had too much influence in the past.
But red tape and the fact that archaeologists working in Turkey for many years are having their permits pulled is frustrating, said Wilson. "It's a very disturbing trend."
Meanwhile, Sunday's earthquake in eastern Turkey may have had an archaeological impact.
The city of Van, which is near the epicenter, was the capital of the ancient Urartian Empire. The ruins are located at a site west of the city called Van Castle.
"There are no reports yet whether its ruins, which contain Urartian cuneiform inscriptions dating to the 8-7th centuries BC, have been damaged in the earthquake," Wilson said. "The major emphasis at this point, of course, is to deal with the human tragedy wrought by the earthquake."
Related Elsewhere:
Gordon Govier's archaeology radio program, The Book & the Spade, devoted several recent episodes to Turkey.
Previous Christianity Today articles about archaeology include:
Scholars Doubtful About Metal Plate Documents' Authenticity | "More significant than the Dead Sea Scrolls"? It's very unlikely. (Apr. 1, 2011)
Miracle Boat | The surreal, sometimes comical story behind the discovery of the Jesus Boat. (Apr. 22, 2010)
What an Ancient Hebrew Note Might Mean | Scholar says five lines of ancient script on a broken piece of pottery confirm Kingdom of Israel's existence in 10th century B.C. Others are cautious. (January 18, 2010)
Finders of the Lost Ark? | Why some amateurs are stirring up dust and little else. (May 5, 2008)
Looking Back | Claims to new Sodom locations are salted with controversy. (March 12, 2008)
The Search for Biblical History | What do we do if archeology contradicts the word of God? (CT LiveBlog, January 21, 2008)
Wall Eyed | Some archaeologists wonder how lucky a colleague can be. (January 14, 2008
Have something to add about this? See something we missed? Share your feedback here.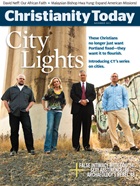 This article is from the November 2011 issue.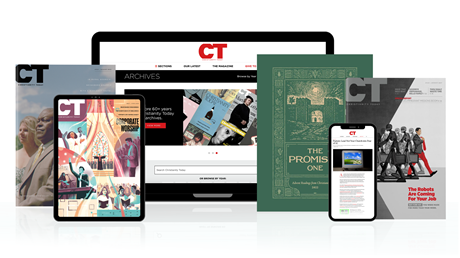 Subscribe to Christianity Today and get access to this article plus 65+ years of archives.
Home delivery of CT magazine
Complete access to articles on ChristianityToday.com
Over 120 years of magazine archives plus full access to all of CT's online archives
Subscribe Now
Archaeology in Turkey: Major Finds in Asia Minor
Archaeology in Turkey: Major Finds in Asia Minor