Editor's note: This is not today's only article on Komen and Planned Parenthood. In addition to our news report, you might also enjoy Albert Mohler's argument that there is "no neutral ground when it Comes to Planned Parenthood," Mollie Ziegler Hemingway's look at "The Komen Fiasco's Silver Lining," and Russell Moore's warning on "the wrong lessons to draw from the Komen-Planned Parenthood debacle."
The eruption of controversy around the Komen Foundation's decision to not renew its funding of Planned Parenthood and their stunning reversal (or was it?) has reinforced two truths: the culture war is a long way from over, and it is hardly a one-sided affair.
Throughout the controversy, the Komen Foundation gave two reasons for their decision to not renew the grants. First, it cited their policy of not giving to organizations who are under investigation (a criteria they seem to have softened in their announcement reversing their original decision). Second, it pointed to a desire to focus funding more narrowly on those who actually provide mammograms. Which Planned Parenthood does not.
On those grounds, the decision to defund Planned Parenthood seems eminently reasonable. Yet those stated positions were interpreted by both pro-life and pro-choice advocates as merely window dressing for the deeper, more politicized reasons. Pro-lifers delighted in their victory, while pro-choicers bemoaned the purported assault on women's health.
Komen valiantly resisted both interpretations, even into the final statement. "This is not a political decision," CEO Nancy Brinker told MSNBC's Andrea Mitchell in her first interview on the question. And the most recent statement underlined the message: "We have been distressed at the presumption that the ...
1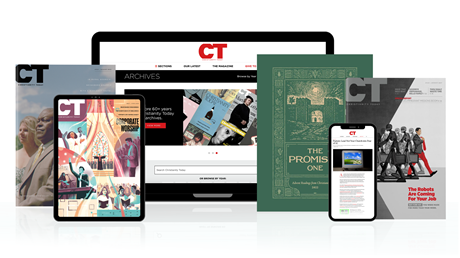 Subscribe to Christianity Today and get access to this article plus 65+ years of archives.
Home delivery of CT magazine
Complete access to articles on ChristianityToday.com
Over 120 years of magazine archives plus full access to all of CT's online archives
Subscribe Now
The Politics of Breast Cancer
The Politics of Breast Cancer