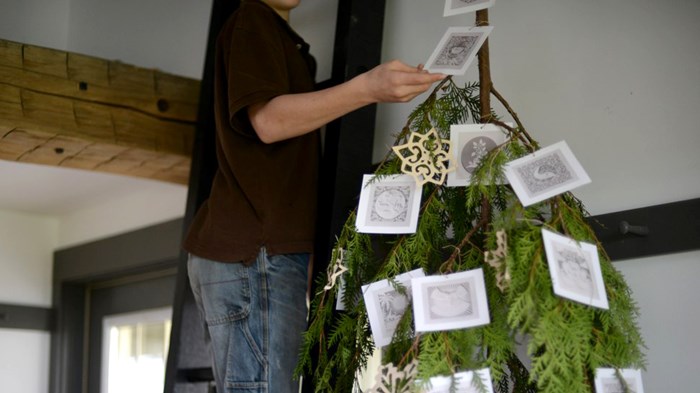 Image: Courtesy of Ann Voskamp
Ann Voskamp is a wife, mother of six, blogger, and the best-selling author of One Thousand Gifts. Her second book, an Advent devotional titled The Greatest Gift, has already spent four weeks on the New York Times bestseller list.
Voskamp recently spoke to Her.meneutics writer Sharon Hodde Miller about how her life has changed since the publication of her first book, and the challenges of keeping a Christ-centered focus in an ever-demanding world.
Reading The Greatest Gift is like meeting an old friend, because it captures the voice and heart of your first book, One Thousand Gifts. However, the format is rather different from the first. Why did you decide to write an Advent devotional?
Whatever I'm writing comes organically out of my life. The same thing with One Thousand Gifts—that book came out of what I was wrestling with. Over the past dozen years, I've written Christmas devotionals for the month of December, just for our family, about four times. I rewrote them as the kids grew older and their understanding deepened and widened. The Greatest Gift has been birthed out of the past 12 years, long before I was an author or blogger.
As you wrote this book, did you have a particular reader in mind? Was there anyone out there that you hoped to nurture or encourage?
It's Christmas for adults, again! Adults are tempted to produce and perform Christmas for their kids and their families, and they arrive at Christmas Day weary and disillusioned. So the book really was born out of prayers for adults to be recaptivated by wonder. Christ came to do it all, and we have nothing really to do but to receive and to experience the babe in the manger—and he's a near-weightless babe.
That's the essence of the book, ...
1