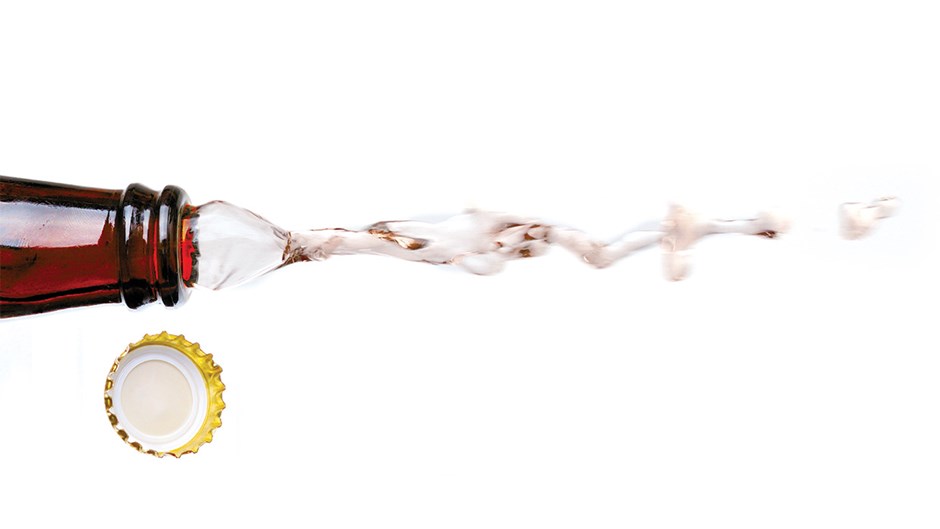 In August, Moody Bible Institute lifted its alcohol and tobacco ban for its 600 full-time employees, following recent similar moves by Wheaton College, Huntington University, and Asbury Seminary.
Moody spokesperson Brian Regnerus said the change "came out of a desire in Moody's leadership to reflect a high-trust environment that emphasizes values, not rules," and to "require no more and no less than what God's Word requires."
"We are giving employees the freedom that God gives them," Regnerus said. "We trust that they have the wisdom and spiritual maturity to make appropriate choices for their lives and the communities in which they are a part." He also said that Moody is not advocating for alcohol use.
But some conservative Christians really are advocating for it.
Ben Smith, cofounder of Reclamation Brewing Company in Butler, Pennsylvania, said that for too long, American evangelicals have talked more about the "evils" of alcohol than its potential benefits.
"The craft beer industry has really boomed in the past 10 years and has shown people that beer isn't all about getting wasted," he said. "It's about admiring the beauty in it and seeing it as a gift." For Smith and the other founders of Reclamation (including his father, a Reformed Baptist pastor), craft beer is an art to be enjoyed, like all of God's gifts.
Peter Green, whose PhD research at Wheaton focuses on the theological significance of wine and vineyard themes in Scripture, says the Bible presents alcoholic drinks as an indicator and facilitator of human and divine relationships.
"The Old Testament is unambiguous that wine and other alcoholic beverages are a blessing, and their absence is considered a curse," said Green. He acknowledges the Bible forbids drunkenness and that some people should avoid alcohol due to addiction or family history. But he believes that most Christians should imbibe, not abstain.
Christians have always been concerned about drunkenness, but it wasn't until the Protestant social reform movement of the 1800s that temperance was equated with complete abstinence.
It's an "American oddity," said Jennifer Woodruff Tait, managing editor of Christian History magazine. "It's not that groups of people throughout history didn't practice complete abstinence. The Nazarites in the Bible didn't drink alcohol. But in the 19th century, a whole segment of the church said it's not just an ascetic practice that some people might choose; they said this is for everybody—all Christians must stop drinking or they're not Christians."
That climate has changed, said Larry Eskridge, associate director of the Institute for the Study of American Evangelicals. While not a teetotaler himself, Eskridge said he's fond of the view that has dominated the evangelical landscape. "The underlying sensibility is taking care of your neighbor, taking care of your family, trying to be a good role model, and not being a stumbling block," he said. "Abstinence might easily be the way to go for a lot of people."
Woodruff Tait agrees. "[What's] important about the temperance movement was that it thought that what you did with your body had something to do with the holiness of your soul," she said. "It's an insight I don't want to see people lose. It is still important to think about how you live physically in the world—about the kind of food you eat … about all sorts of choices you make."
Meanwhile, Paige Patterson, president of Southwestern Baptist Theological Seminary, says his school won't be changing its policy requiring total abstinence—and not just because it's expected of all Southern Baptist leaders.
"Wine is a mocker, strong drink is raging, and whosoever is deceived thereby is not wise," he said, citing Proverbs 20:1. "There is no industry in America that causes as much sorrow and heartache. You don't have to look like the world. You don't have to ride as close to the edge as you possibly can without falling off."
And Free Will Baptist Family Ministries in Greeneville, Tennessee, recently cancelled an event featuring "Duck Dynasty" star Willie Robertson because the reality TV family has gone into the wine business. The Robertson family announced at the beginning of November that they reached a deal with Trinchero Family Estates to release Duck Commander Wines. The Greeneville ministry said Robertson's appearance would send a mixed message to the people who go through the organization's drug and alcohol program. "Our message must be consistent. The lives of those children may well hang in the balance," said Derek Bell, director of development for Family Ministries. "We certainly apologize to the people who have already purchased tickets, and pray they understand our position."
Have something to add about this? See something we missed? Share your feedback here.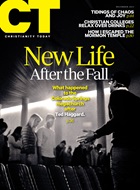 This article is from the December 2013 issue.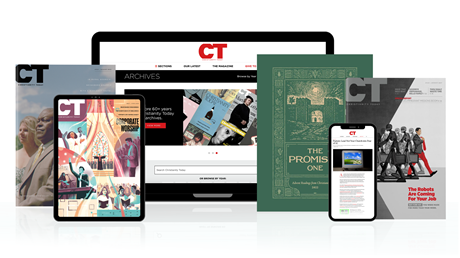 Subscribe to Christianity Today and get access to this article plus 65+ years of archives.
Home delivery of CT magazine
Complete access to articles on ChristianityToday.com
Over 120 years of magazine archives plus full access to all of CT's online archives
Subscribe Now
Why So Many Christians Are Relaxing Over Drinks
Why So Many Christians Are Relaxing Over Drinks