true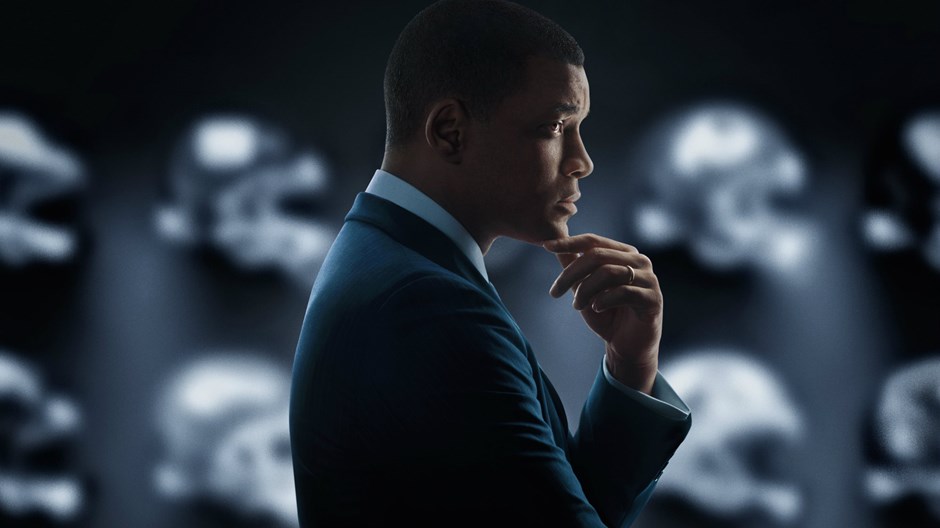 Image: Columbia Pictures
The Academy of Motion Picture Arts & Sciences appears to have defused the #OscarSoWhite controversy—for now. There are still no actors or actresses of color nominated in this weekend's ceremony, but changes to the nomination and voting procedures have blunted the movement to boycott the ceremony or lodge some kind of protest.
What about viewers? Should they skip the ceremony to express solidarity with the performers they feel have been slighted? Actors I spoke with—professionals, teachers, and students—expressed dissatisfaction with this slate of nominations but also deep ambivalence about a potential protest. A boycott potentially hurts the individual performers the ceremony is designed to honor more than it helps undervalued artists gain the recognition they are striving for.
A better way to effect change might start with examining the craft of acting so that arguments about awards are informed by something more than name recognition and studio ad campaigns.
Many critics and viewers agreed that actors such as Will Smith (Concussion) and Michael B. Jordan (Creed) deserved to be nominated, especially in the relatively weak field of nominees for Best Actor. But in the wake of their anger and disappointment, an important question was left largely unasked.
That question is this: what does it even mean to deliver an Oscar-worthy performance?
Acting—unlike directing or cinematography—seems like the one part of film production we all think we are qualified to evaluate, whether or not we're actors. But there's got to be more to it than sleeping in a bear hide. If we're going to honor actors and actresses for their work and artistry, and if young actors and actresses want to learn their craft from watching the masters, what should we be looking for?
Seeking answers, I asked a number of actors to talk about the performances that were nominated for an Academy Award this year, one high-visibility performance that was not, and how non-actors can recognize a great performance.
Honesty, Truthfulness, and Emotional Commitment
Carmen Lamar (One Life to Live) is both a professional stage and screen actress and Junior School Director at the Neighborhood Playhouse School of the Theatre, where she teaches Theatre History. Three of the qualities that Lamar values in a performance are "honesty, truthfulness, and emotional commitment."
Those elements were also prized by others I spoke with. Teal Louis-Segal Barber (Troop 491), a graduate of the Thomas Duke High School for the Performing Arts, says simply, "I look for believability." Jacob Christian Berger, a Theater Student at Campbell University fleshes out what might make a performance believable: "[Does] the actor's choice of dialect [and] physical movement make sense? Would a character of a certain culture, social status, et cetera, talk or move the way the actor does?"
While the actors are unanimous in emphasizing credibility as an acid-test for a performance's acceptability, Lamar adds another important factor to what might make it award worthy—the "difficulty" of the work. "Last year Eddie Redmayne gave a wonderful performance in the The Theory of Everything, but it was Benedict Cumberbatch's performance in The Imitation Game that I feel should have received the award," she said. "Cumberbatch's performance was more nuanced and emotionally restrained, moving, and dramatic. Eddie Redmayne's was more physically challenging and he is an incredibly charming actor, and therefore more noticeable."
Favoring flash over nuance can be a matter of taste, but it seems self-evident that flashier roles—depictions of characters that are emotionally expressive—tend to get more love. Few performances have been more lauded in the last year or two than that of J.K. Simmons as a verbally acerbic music instructor in Whiplash.
Berger's and Lamar's comments may also shed light on why the Academy tends to reward performances that are physically demanding. The emotions one might feel while confined to a wheelchair (The Theory of Everything), crawling through the snow (The Revenant), or getting physically assaulted (Jennifer Jason Leigh in The Hateful Eight) might be more familiar to an audience. That audience may in turn feel more confident in assessing the actors' believability since the emotions the character is feeling are recognizable or easier to deduce.
What About Will Smith?
So did Will Smith deserve an Academy Award nomination? I watched Concussion for a second time, trying to keep the actors' comments in mind. One way I gauge how difficult a role might be is by imagining other performers in that role and speculating on whether or not the film would have been better, worse, or much the same.
I could, for example, easily imagine a half-dozen actors (Jake Gyllenhaal, Chris Pine, Kit Harrington, Michael B. Jordan, Jesse Eisenberg, Chris Hemsworth) taking Matt Damon's place in The Martian and having substantively the same experience. I'm not sure that if Tom Hardy and Leonardo DiCaprio swapped roles in The Revenant, the film would have suffered. By contrast, I had a hard time imagining anyone else owning the Bennet Omalu role to the same degree Smith did.
Part of the difficulty is that there are simply fewer high-profile actors of color to begin with. But Smith imbues Omalu with a rare and (I think) difficult mix of humility and determination, fear and strength. Americans—even Americans of color—might be more forceful, angry, and expressive in the delivery of such lines as "tell the truth" and "God did not intend for us to play football." Thus Smith's emotional cadence, not just his accent, captured the character that was described for us more so than might have a less thoughtful performance.
Similarly, I imagined a lot of other actors playing Omalu as academically arrogant (such as in an early court scene where he gives his credentials) rather than intellectually curious. When Omalu speaks in a climactic scene of Mike Webster giving him a "great" and "dangerous" gift—that of knowing the truth—the film's emotional payoff is largely dependent on the degree to which Smith has convinced us that this man is driven not just by a sense of responsibility but also by a religious sense of wonder. It is a truly self-effacing performance that elevates what might have been a standard melodrama into a genuinely moving character study.
Honoring Diversity While Striving for More
Does that mean we should rethink having picket line outside the theater on Oscar night? While expressing frustration over the Academy's choices, the actors I spoke to were ambivalent about a possible boycott. Lamar, while noting that Damon was the only actor nominated from the film, still wants to opportunity to praise and applaud The Martian: "In this movie there were women, black, Asian, and Hispanic actors playing smart, educated, upstanding people with no mention of race or ethnicity."
Barber suggests that while it's great to see the renewed attention given to actors of color, the protests risk shifting the focus from the class of performers being ignored to the individual stars who have already received some recognition. "I do not stand with protesting the Oscar," he says. "I do not agree with their choices in the last couple of years, but it is very much an award I strive for. "
Kenneth R. Morefield (@kenmorefield) is an Associate Professor of English at Campbell University. He is the editor of Faith and Spirituality in Masters of World Cinema, Volumes I, II, & III, and the founder of 1More Film Blog.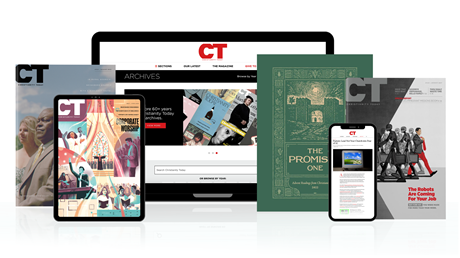 Subscribe to Christianity Today and get access to this article plus 65+ years of archives.
Home delivery of CT magazine
Complete access to articles on ChristianityToday.com
Over 120 years of magazine archives plus full access to all of CT's online archives
Subscribe Now
Did Will Smith Deserve an Oscar Nomination?
Did Will Smith Deserve an Oscar Nomination?