true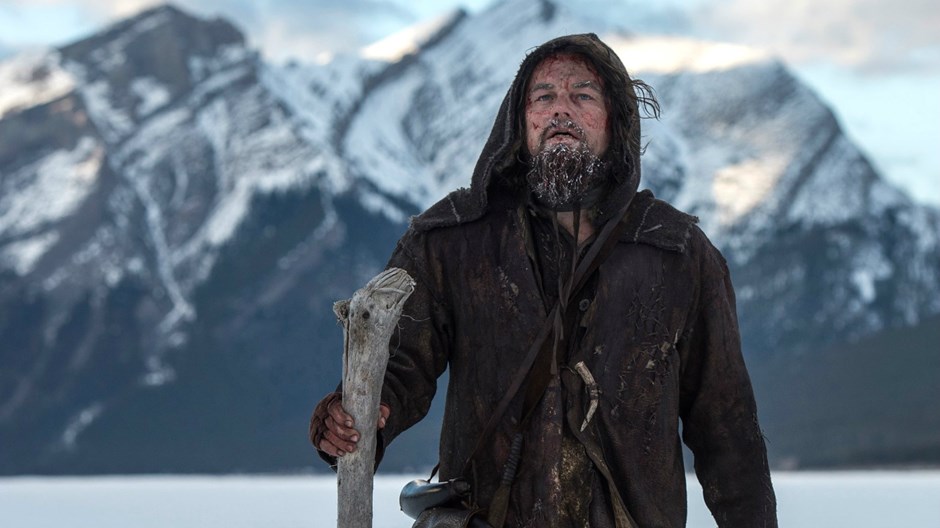 Image: Twentieth Century Fox
Note: "The Liturgical Year in Cinema" is an ongoing series, a personal exploration of the thematic connections between the Christian calendar and films. February 10 marks the celebration of Ash Wednesday and the beginning of Lent, the season of preparation for Easter, and time for reflecting upon our own mortality and our need for repentance.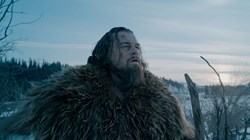 Image: Twentieth Century Fox
The dead man pulls himself out of the grave. Spittle flies from his mouth and mixes with the surrounding snow as he crawls through slush, grime, and blood. He's been left for dead, abandoned by his companions in the wintry North American wilderness after his narrow survival of a vicious bear attack. He wanders through the wilderness, driven by vengeance.
The Revenant was recognized this year as an immersive, visceral cinematic experience. We follow Hugh Glass (Leonardo DiCaprio) on his journey across the beautiful-yet-brutal landscape.
"Revenant" means "a person who has returned, especially supposedly from the dead."
Glass is hounded by death, as everything in his environment seems bent on trying to kill him. The surrounding creation is cold, both physically and emotionally, uncaring about his plight for survival. Nearly every human being he encounters along the way attempts to kill him. The lone Native American who helps Glass is hung by French trappers with a sign around his neck: "We Are All Savages."
Death triumphs over mercy in this savage world. Director Alejandro González Iñárritu shoves our faces in the violence and depravity of it all. Death is inevitable for every human being; it surrounds us, and we cannot escape it.
The Revenant's thematic twin is Joe Carnahan's 2012 survival film, The Grey. The film follows Ottway (Liam Neeson) and his oil worker companions as they navigate the Alaskan wild after surviving a plane crash. Surrounded and hunted by a pack of vicious wolves, the men are picked off one by one, a series of deaths in the authoritative grip of nature.
As in The Revenant, death surrounds these men. But while the film could have remained a middling Neeson action thriller—Taken, but with wolves—The Grey is a film about the human capacity for dying well. Nature does not seem to care about each man's family or faith, but we do not die with indifference. There is grief, contemplation, remorse, an evaluation of one's life and existence in this world. The cycle of death is found in all of nature, but the unique contribution of humanity to this cycle is our ability to find redemption in death.
(Spoiler alert: What follows compares the final scenes for these two films.)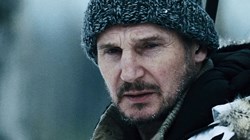 Image: Open Road Films
By the final act of The Revenant, Glass no longer fears death. "I done it already," he grunts to his rescuers. But is this lack of fear healthy or admirable? While Glass has delayed his own demise, he's still haunted by death in the memories of his deceased wife and son, as well as his obsession with killing the heinous Fitzgerald, the man who left him for dead. His life is a walking tomb, marked by death, void of meaning beyond vengeance.
Like Glass, Ottway also doesn't fear death, but his are different motives. He once nearly put a bullet in his own head in a moment of suicidal despair, and this despair hasn't left his soul. Also like Glass, Ottway has lost his wife to death; unlike Glass, Ottway is ready to join her in death. Having failed to save any of the other survivors in his company, his purpose and meaning have vanished into the grey. When there's nothing left to live for, he charges headlong into death without hesitation.
Both Glass and Ottway turn to God in some of their final words as they face death, though with very different results. Just as he is about to strike the final blow for Fitzgerald, Glass alludes to a quote he heard earlier from a Native American: "Revenge is in God's hands." While some viewers and critics may attribute this moment as a personal revelation for Glass as he realizes the moral bankruptcy of vengeance, it's not a sign of redemption.
Glass then drags Fitzgerald to a nearby river and sends him on his way towards some Native Americans waiting downstream, who finish the job Glass has started. Is this an encounter with God? An act of repentance?
As Glass peers directly into the camera and meets the audience's eyes in the final shot, we are left without clear answers for his frightened stare. This revenant has looked death in the face and continues to live; we look into his and wonder what he's living for.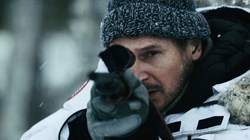 Image: Open Road Films
In contrast, Ottway is alone to face the unrelenting pack of wolves. The rest of his party has been killed, and Ottway finds himself half-frozen from falling in a river and in the wolves' den. There is no hope of survival, and Ottway knows it. He angrily screams into the deathly heavens, demanding a sign and cursing God as Job never would. When he's met with silence, he mutters, "I'll do it myself." He's going to die, but he'll not bend his will to the divine.
If Glass's is a half-repentance, Ottway never repents; he won't break from his path into personal autonomy and despair. The wolves attack, and Ottway rushes forward, makeshift gloves of broken glass taped to his fists in an act of defiance. In a post-credits scene, we see the aftermath of the battle in the body of a lone wolf dead in the snow. Ottway is nowhere to be seen but is certainly dead. His earlier statement feels bitterly ironic; he has been going it alone, lacking patience to listen for God's voice, and has led the entire group into ruin. He did "do it himself," it seems. But in the contest of humanity versus death, it seems we cannot do it without outside help of a salvific nature.
The Grey and The Revenant both feature men wrestling with their own mortality in the context of a vast snow-covered creation. Both films wrestle with what it means to die well.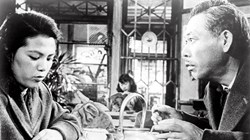 That image of falling snow also accompanies another film about dying: Akira Kurosawa's 1952 masterpiece, Ikiru. The protagonist, a bureaucrat named Watanabe, is also pursued by death via nature. This nature is perhaps even more uncompromising than marauding wolves or an angry grizzly bear: Watanabe has incurable cancer. Confronted with his impending death, he chooses neither despair nor anger nor vengeance as his primary motivation.
Instead, Watanabe is driven by personal legacy and living for others beyond himself. In facing his impending death, he experiences what can only be described as repentance, a full 180-degree turnaround of his entire life's purpose. Formerly obsessed with financial gain at any cost, Watanabe is inspired by a conversation with a young woman to fund the creation of a playground for children in the city. The iconic image from Ikiru is Watanabe sitting on the swing set in the playground, snow gently falling around him as he rocks back and forth with a smirk of satisfaction.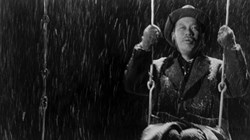 This is a man facing death without fear, but it is not the same posture as Glass or Ottway. Vengeance and defiance are not found here, replaced instead by contentment, even joy. He has seen and experienced what it meant to live; thus, he can approach death in peace.
In this season of Lent, we consider the death of one human being, a man who approached death with a mixture of fear, forgiveness, and faithfulness. Glass, Ottway, and Watanabe each faced death; this man willfully entered into death and conquered it with resurrection.
The tagline for The Revenant is "Blood lost. Life found." As ashes are laid on our foreheads with the delicacy of falling snow, we can approach the season of Lent with humble repentance and sober confidence, remembering that blood has been shed on our behalf so that we might gain abundant life.
Joel Mayward is a pastor, writer, youth worker, and film critic living in Portland, Oregon. He is the author of three books. You can find Joel's writings on film and spirituality at www.cinemayward.com and www.joelmayward.com. Joel is on Twitter at @joelmayward.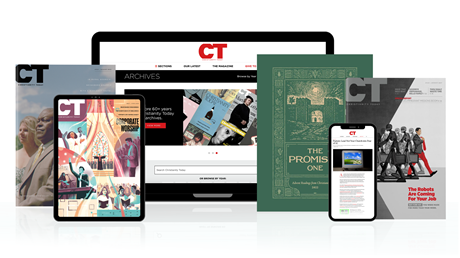 Subscribe to Christianity Today and get access to this article plus 65+ years of archives.
Home delivery of CT magazine
Complete access to articles on ChristianityToday.com
Over 120 years of magazine archives plus full access to all of CT's online archives
Subscribe Now
The Year in Liturgical Cinema: Ash Wednesday and Lent
The Year in Liturgical Cinema: Ash Wednesday and Lent