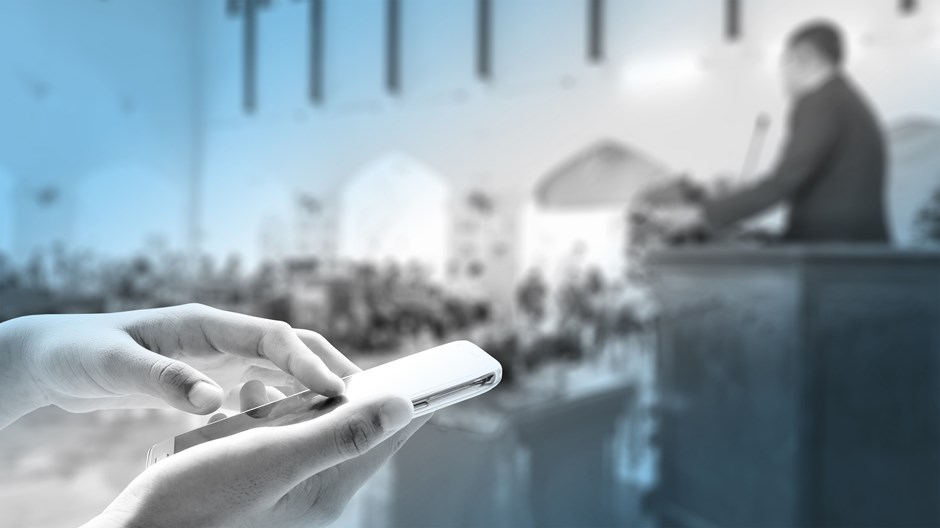 Image: GUNDAM_Ai / Shutterstock
Of the 200 billion messages sent on Twitter last year, about 40 million featured Bible verses.
The top five Scripture passages shared are evangelical favorites:
Philippians 4:13 ("I can do all things")
John 3:16 ("For God so loved the world")
Jeremiah 29:11 ("For I know the plans I have for you")
Romans 8:18 ("Our present sufferings are not worth comparing")
Romans 8:28 ("In all things God works for the good")
About half a million of these tweets (and retweets) came from just 10 pastors, celebrities, and social media stars.
John Piper, founder of Desiring God, took the top slot after tweeting and being retweeted 109,589 times. Franklin Graham, Samaritan's Purse president and CEO, surged into the ranks of the top Bible tweeters for the first time at No. 2, with 94,341 tweets and retweets.
He bumped last year's runner-up, Seattle Seahawks quarterback Russell Wilson, to No. 3. (Wilson posts a Bible verse daily using the hashtag #BVD.)
Other notables in the top 10 include financial guru Dave Ramsey (No. 6), ESPN analyst Tim Tebow (No. 7), Bible teacher Joyce Meyer (No. 9), and megachurch pastor T. D. Jakes (No. 10).
But the reach of tweets shared by humans was dwarfed by the top 10 bots—programs designed to auto-create tweets. Bots shared Bible verses more than 7.5 million times.
"Around 20 million of the 40 million verses shared on Twitter this year, as far as I can tell, came from Bible spam accounts—accounts that do nothing but tweet Bible verses all day," wrote Stephen Smith of OpenBible.info, who crunched the data.
Is it good that Bible verses are circulating more widely than ever, even if randomly, since their efficacy lies in the Holy Spirit, not the sharer? Or is it better for Bible verses to be shared less frequently but more intentionally by pastors and other credible Christians, as an automated wave of random verses could desensitize or confuse readers?
Paul—discussing the character of others sharing the gospel—concluded: "What does it matter? The important thing is that in every way, whether from false motives or true, Christ is preached" (Phil. 1:18). Of course, he was writing long before the advent of digital overload.
Is it okay that bots are circulating more Bible verses on Twitter than pastors? CT asked experts to weigh in. (Answers are arranged on a spectrum from "yes" at the top to "no" at the bottom.)
"Probably a good time to cite that Isaiah verse about God's Word going out and not returning empty! I don't care how or how often Scripture gets launched into cyberspace—or who sends it out. History is filled with examples of people with less-than-stellar lives who have nevertheless helped deepen faith and belief. I trust that Bible verses will land, maybe taking root."
~Meredith Gould, author, The Social Media Gospel and Desperately Seeking Spirituality
"In a culture of rapid data flows and Bible spammers, random Bible bytes can command some attention, but require continuous sense-making. Traditional authorities like pastors, professors, and parents still have a strategic pedagogical role to play as they help interpret, contextualize, and anchor theology in incarnational and influential ways."
~Pauline Hope Cheong, author, Digital Religion, Social Media and Culture
"Taking a verse out of its context erodes its meaning and can be dangerously misleading. After all, the verse structure wasn't part of the Bible's original design and didn't appear until the mid-1500s. But we can take comfort in knowing 'the Word of God is alive and active' (Heb. 4:12), and God is sovereign to use even our mistakes and misunderstandings to his great purpose."
~Rachel Barach, general manager, Bible Gateway
"Who thought we'd ever see Bible and spammers together in a sentence? At first blush, it sounds like a good idea, since God's Word doesn't return void. But . . . the overwhelming clutter of media today desensitizes people. Our challenge in a digital culture is to develop strategies for making sure the message cuts through and actually gets noticed."
~Phil Cooke, author, Unique: Telling Your Story in the Age of Brands and Social Media
"When we throw biblical phrases to the winds, we invite people to supply their own context rather than the biblical one. Without the context of an imprisoned Paul, confident that God is able to use even his imprisonment to advance the gospel, the phrase 'I can do all things through Christ who strengthens me' can become a claim to support pretty much anything one wants to do."
~Frank Thielman, author, Philippians: The NIV Application Commentary
Have something to add about this? See something we missed? Share your feedback here.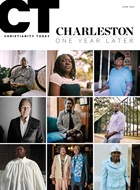 This article is from the June 2016 issue.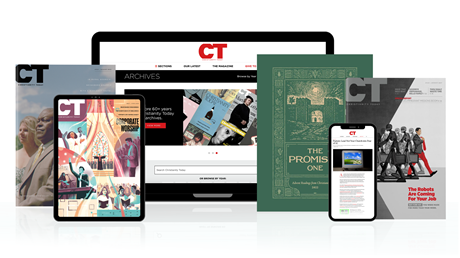 Annual & Monthly subscriptions available.
Print & Digital Issues of CT magazine
Complete access to every article on ChristianityToday.com
Unlimited access to 65+ years of CT's online archives
Member-only special issues
Subscribe
Scripture as Spam: What 5 Experts Think About Twitter Bible Bots
Scripture as Spam: What 5 Experts Think About Twitter Bible Bots